/
Barcelona, Spain tourist attractions that you must visit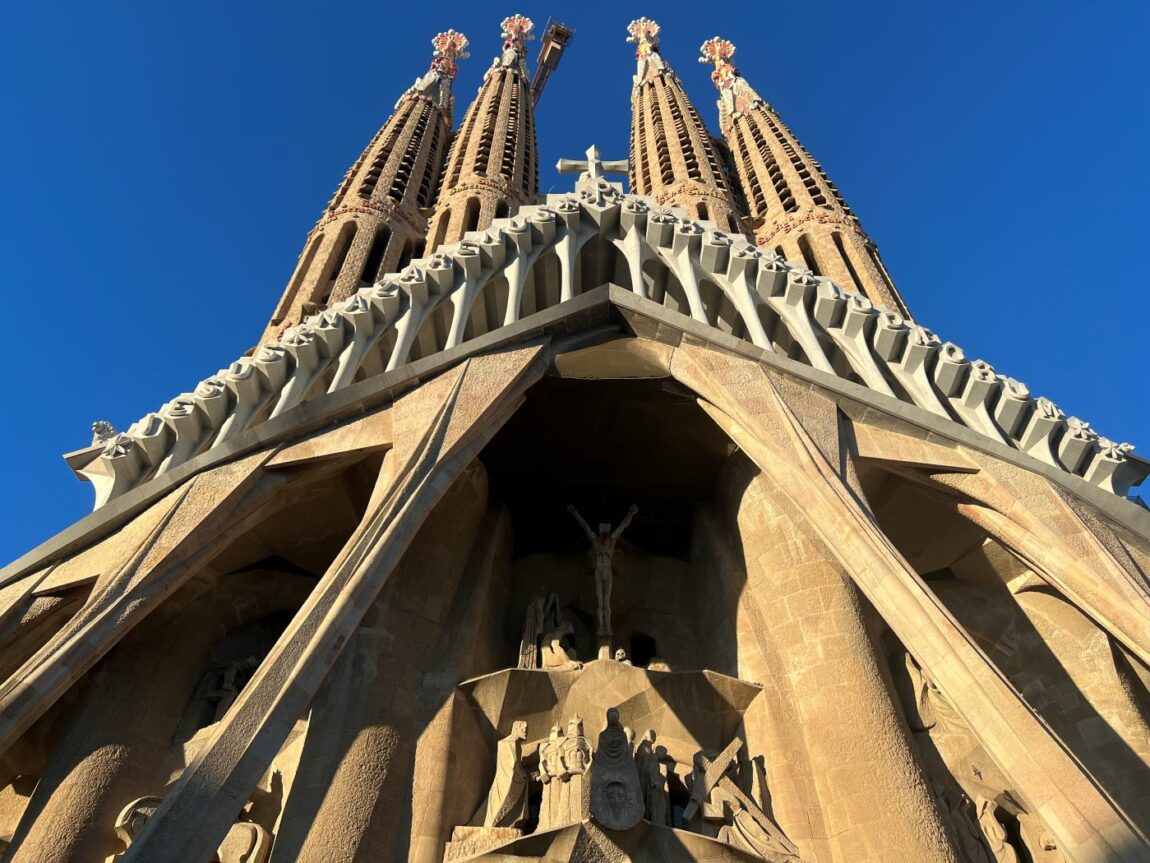 Did you know that Barcelona has nine UNESCO World Heritage sites?
Barcelona is a city that draws people from all around the world who eagerly await to experience its wonders. From phenomenal architecture and iconic museums to delicious food and centuries of history, Barcelona is a dream city. The most amazing site is without a doubt the Sagrada Familia, but there are other numerous attractions and monuments that deserve a visit. In fact, Barcelona has nine UNESCO World Heritage sites, so as you can imagine there is plenty to do in this coastal city.
We recommend that you spent at least 3 full days (or more if you can!) to visit Barcelona. 3 days will let you explore at least the main sites. However, keep in mind that Barcelona will draw you in so don't be surprised if you end up coming back a couple of times.
Explore the Park Güell
The Park Güell is among the most visited attractions in Barcelona and with more than 17 hectares it is one of the largest green spaces in the city. Park Güell began to be built in 1900 and in 1984 it became a World Heritage Site, along with other works by the architect Antoni Gaudí.
When we got to the park the last time we were in Barcelona, we had purchased our tickets in advance (thankfully!) and we witnessed people begging the entrance guards to sell them tickets. Unfortunately they did not succeed as the park has a strict limited visitor capacity. So the important lesson is that you get your tickets in advance! There are different tours available: general pass as well as guided and private tours.
There are several points of interest you should visit when in Park Güell that offer magnificent photo opportunities. If you prefer your photos not to include hundreds of tourists try to go when the park is less busy (early in the morning / late in the afternoon). The main points of interest are the Three Viaducts, the Porter's Lodge Pavilions, the Monumental Staircase, Hypostyle Halls and the Greek Theater (also called Natural Square).
Explore La Sagrada Familia
La Sagrada Familia is Gaudi's masterpiece and an amazing work of art. A visit to La Sagrada Familia should be on the top of your things to do while visiting Barcelona. In the 1880s construction for la Sagrada Familia began and as you probably already know to this date it hasn't been completed.
It is one of the most visited landmarks in all of Spain; when finished it will also hold another record – it will be the tallest church in the world. A work that has easily taken 100 years of constructions, with at least a decade left to go, this is a living building in which its legendary façade showcases the three phases in the life of Jesus – the nativity, passion and glory.
When visiting la Sagrada Familia there are a few things you can visit including La Basilica, Gaudi's crypt, and the towers. I recommend you visit it during the late afternoon as the lines will be more manageable. Even if you visit it in the early morning/late afternoon I still recommend you get your tickets in advance. As you can imagine, La Sagrada Familia gets packed.
Visit the Joan Miró Foundation
Located in Montjuïc, the Joan Miró Foundation is a museum of modern art honoring the contemporary artworks of Joan Miró. The museum owns more than 10.000 paintings, drawings, sculptures and tapestries from this extraordinary artist. In addition to looking at the paintings, there are several colorful sculptures both outside and inside the museum along with a magnificent view of Barcelona from above. I recommend you get the tickets in advance so you don't need to stay in line for long times. The museum can get pretty busy sometimes.
Visit La Pedrera
La Pedrera (or Casa Milà) is a unique building that is a UNESCO World Heritage Site and was designed by Antoni Gaudí. It is named after its stone façade and its quite massive structure, clocking in at 30 mts high and 80 mts long. There are a few tours available, but there are a few can't miss spots. So, what should you see at La Pedrera?
The terrace: For breathtaking views of the city, head to the terrace where you will be greeted by stone warriors guarding the building. You'll find many cityscape photos on social media and posts cards which feature aspects of the terrace.
The tenants' apartment: Here you can see how a bourgeois family in Barcelona lived 100 years ago. The apartment has been recreated with furniture and household equipment of this time; there are lots of features designed by Gaudí including knobs, moldings, doors among others.
The flower courtyard: Contrasting with the sober façade, the flower courtyard showcases shapes, lights and colors. This is a very Gaudí-esque feature where you see the architect's imagination at play; for example you'll experience how the flowers come to life on the ceiling of the staircase.
Get some food at the Mercado de la Boquería
This is the most popular mercado in Barcelona and is frequently visited by tourists so it gets packed. The entrance is in La Rambla so you can combine a visit to the Mercado while you are enjoying this location. At the mercado you can find a wide variety of fruits (fresh juices are available and they all look delicious) as well as jamones crudos, sea food and simply just food from all around the world. You can grab a bite to go, do your grocery shopping for dinner at home, or try one of the restaurant stalls.
Get awed by the Palacio de la Música Catalana
Do you want to visit another World Heritage Site? If the answer is yes, head to the Palacio de la Música Catalana which was built between 1905 and 1908 by architect Lluís Domènech i Montaner. The Palacio showcases the Catalan Art Nouveau and represents and essential landmark of both the cultural and social life of the city. Sculptures, mosaic, stained glass and ironwork are brought together in a very cohesive way. Don't miss the chance to visit this architectural jewel – it's definitely worth a visit. If you can catch a concert, do so – you cannot miss out on such an epic experience.
Get lost in the Gothic quarter
Barcelona's gothic quarter is extremely charming and it's worth spending a few hours wandering through its narrow streets. A few things that are a must-see while visiting this part of the city can be found below:
Cathedral of the Holy Cross and Saint Eulalia: Located in the heart of the Gothic quarter, this cathedral is one of the largest and most impressive churches located in Catalonia. For panoramic views over the city of Barcelona head to the rooftop.
Pont del Bisbe: This must be among the most photographed locations in the city. This bridge was designed by Joan Rubió I Bellver who made the proposal that all non-Gothic buildings in Barcelona, specifically the area surrounding the Cathedral should be demolished and replaced by new Gothic style buildings. While this notion was ultimately turned down, but the Gothic Quarter did undergo some parts of the proposal. The bridge is associated with several legends and superstitions, helping it become a site that is constantly visited by a flow of tourists. I tried taking a photo without any people, but it was just impossible!
Read blog: Viator tours in Barcelona you can't miss
Head to Casa Batlló
Casa Batlló is another of Gaudi's spectacular creations and it's worth taking some time to contemplate the unconventional façade of this building and eclectic design. A World Heritage Site (yet another one in Barcelona!) Casa Batlló is open to the public for tours and events. Casa Batlló is also known as the "house of masks". Why? Take a look at its balconies to find out… they resemble carnival masks. Casa Battló is located next to Casa Amatller which is another building worth exploring if you have time.
Bunkers del Carmel
If you want to capture panoramic views over Barcelona and see the major landmarks, head to the Bunkers del Carmel, a series of Spanish Civil war era bunkers that offer amazing views over Barcelona. This location is especially busy during the afternoon where tourists and locals alike head to this location to enjoy the sunset. Keep in mind that if you are traveling by car, parking is limited at this location so public transportation may be the better option.
We are part of several affiliate programs including Amazon and Viator which means that we will earn a small commission at no extra cost to you if you make a purchase through the links included in this post.