/
Know before you go: 8 tips before travel to Patagonia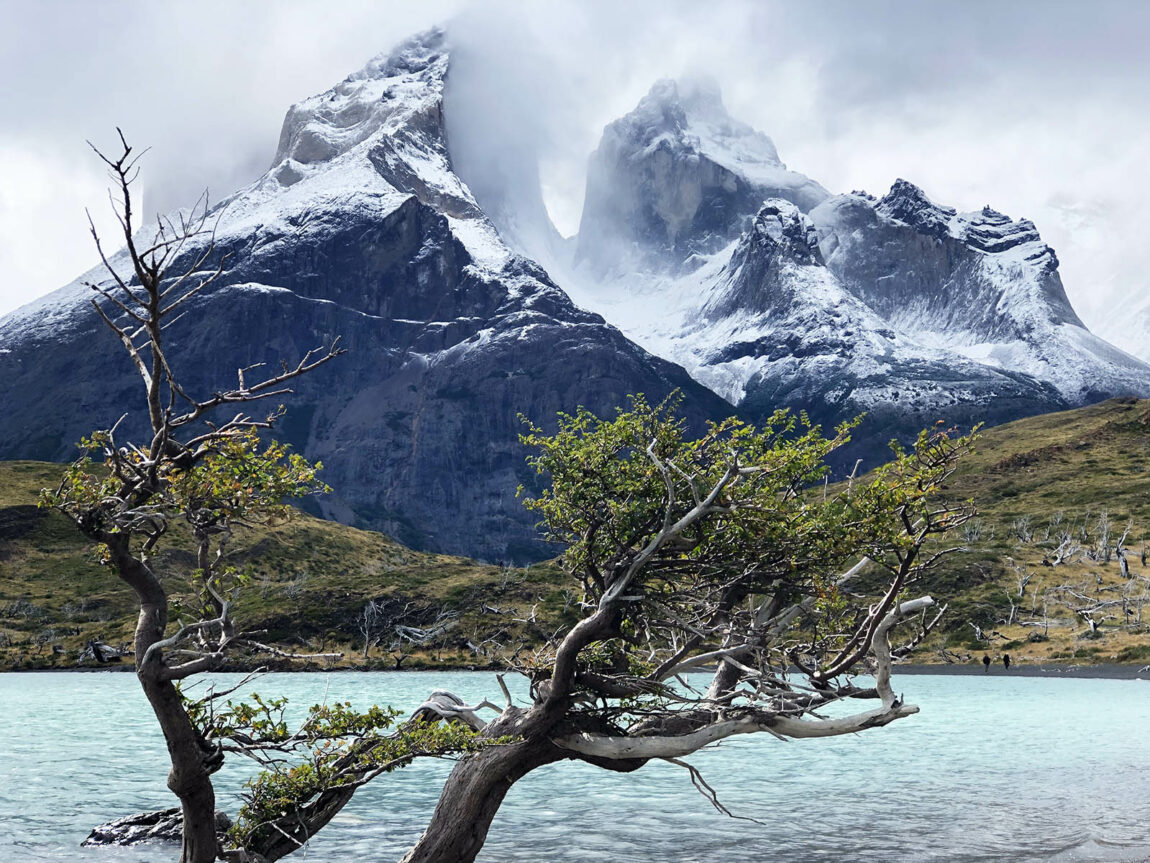 Learn 8 tips you should know before you go to Patagonia.
Traveling to Patagonia is a dream destination for many travelers, either the weekend wanderer or the adventurous outdoorsman. This easily qualifies as one of my favorite places on earth; like many others I was mesmerized by the pure beauty of the landscape. And, like everyone with a little bit of gaucho in their blood, Patagonia left an indelible impression in my soul.
Patagonia is very diverse and simply breathtaking, but this blog will focus on the southern half of Patagonia, where you can visit El Chaltén, Perito Moreno Glacier, and Torres del Paine.
Patagonia is huge
Patagonia, simply put, is massive: not only does it span two countries – Argentina and Chile – it engulfs five of Argentina's provinces: Chubut, Neuquén, Río Negro, Tierra del Fuego and Santa Cruz.
Patagonia is incredibly diverse and the best way to divide this region, is not by country borders, but in half: North and South. The North and South of Patagonia are very different environments, and you will need to prepare for both as such.
The North, which can be considered where Bariloche is located, is very similar to the Pacific Northwest with towering pines, mountain lakes, and thick forests covering the terrain. The South is pretty much a tundra of low grass, brush and wind – LOTS of wind. Flying over this part of Patagonia can feel like you're over a desert, but you'll see turquoise rivers cut through the grey landscape. Each half has its own charm and beauty but be prepared for two totally different experiences!
Tip: Chile's side of Patagonia is even more different still – due to climate and weather phenomenons, this side of the southern Andes has trees and other vegetation apart from tundra and low brush.
When to go
There is no wrong time to visit Patagonia, but when you choose to go your experience may be totally different. If you go in the summer months, December through March you will have access to a lot more activities and hikes than other seasons. While the fall and spring bring their own charm, you may risk losing out on activities due to snow closings.
The weather is totally unpredictable in Patagonia, so be well packed and ready for anything no matter when you go.
The region is known for incredibly strong winds, sometimes reaching over 100 km/h, followed by storms that can materialize out of nowhere and disappear just as quickly. While it can be warm, don't expect hot summer weather that you might encounter closer to the equator. When it comes to dressing for the weather in Patagonia, plan on wearing things that are waterproof, including your hiking boots, and prepare for the possibility of freezing temperatures.
What you NEED to bring
Check out our packing list to get the full scope, but you seriously do need hiking boots which are comfortable and waterproof. Patagonia can be cold, rainy, muddy and very rocky with many trails that go off the beaten path. Make sure you are prepared to handle whatever the region throws at you.
Bring lots of layers that allow you to regulate your body temperature and will keep you dry. Windproof and waterproof gear are the most important items you can bring aside from a good pair of hiking boots.
Tip: Bring thick socks. Blisters form when there is excess friction between the shoe and foot; thick socks will not only help reduce friction, but it will keep everything tight so if blisters do form it won't be a major issue while hiking.
Slow travel
This is a rough landscape and travel will be slow; either the weather will not play along, or the terrain makes travel time much longer than you would expect. Plan ahead with a couple of buffer days in case the weather does not cooperate or if you have long travel days to get to national parks.
Tip: Some excursions or tours will take longer due to the route they choose. The longer tours will be a smoother ride, but with a shorter (tougher) drive you can avoid longer travel times.
Border crossing
Border crossings can be a pain, and this is no exception. Depending on the time you arrive at the border it can be an arduous process… you will have to go through customs four times in an excursion (some have noted that it can take an hour or more going through customs).
If you decide to cross the border, be aware of what you're carrying as each country has different laws. It's easy to forget as you will spend lots of time on a bus but keep an eye out for the different control protocols. In Chile, as this area of Patagonia has more flora and vegetation, you will go through a screening process to keep invasive species out.
It's normal to have on snacks in your bag for long journeys, but make sure you eat or drink anything that isn't permitted before you get to the border (especially meat, fruit, and dairy products). Check all your bags and pockets thoroughly as you may face a hefty fine and delay the tour.
Read blog: Visit El Calafate in Argentina: The gateway to the best attractions
Mate
Mate is the one thing I never leave without…but against better judgment I left it off this trip. However, there is no shortage of the local beverage and you'll find lots of hot water stations to refill your thermos. Mate will also last longer than coffee and provide you hours of energy from the caffeine – this will come in handy while you are braving the extreme elements Patagonia can throw at visitors. One of the great joys I get is to drink mate outside surrounded by nature. Take a chance to zen out in front of a mountain lake or waterfall while drinking the warm tea.
What to eat
Argentina is famous for its parrillas – multiple cuts of beef grilled over wood coals; Patagonia does not shy away from this tradition at all. However, the region is famous for grilled lamb –Cordero Patagónico – a dish you cannot leave without trying. There are tons of different restaurants all offering this iconic meal, but don't worry, no matter where you go you'll be eating very well.
Guanacos are the regional cousins to llamas and a puma's dream meal. Guanacos can overpopulate land, bringing more pumas to estancias (ranches) or they end up eating all the grass meant for herds of sheep. These animals were decimated in the early centuries by fur traders, so hunting guanacos can be controversial but considered by some to help maintain the population at safe levels. In Patagonia, the meat is considered a delicacy and not a normal dietary staple. However, there are some restaurants that are allowed to purchase guanaco meat – this is one of those delicacies found when traveling, and if you are up for the experience, try a guanaco burger or empanadas.
Stews (guisos) are a great way to warm up and get crucial nutrients while out in the Patagonian wilds. The local corn, squash and lamb stew, Locro, is very good and found all over the region. Other stews made from lentils or rice are just as delicious and filled with hearty items like sausages.
Patagonia beer is my favorite beer brand in South America and brewed in northern Patagonia's Bariloche. They have a whole array of flavors, each that pair great with the full spectrum of Argentine cuisine. Wine from Patagonia is very unique and pairs well with most meals. However if you want a good hearty wine you can't go wrong with a local Malbec.
Calafate ice cream: Calafate is not just the name of a town but it's a local berry that grows in the wild. Yes, it may be cold out, but that shouldn't stop you from enjoying this local and unique flavor of ice cream.
Cost
Flying to the edge of the world can be expensive. You may want to consider a few options to help you manage costs regardless of how long you will be staying in Patagonia.
Combining trips: Trips to Patagonia can be much cheaper if you buy them from Argentina, Chile or Uruguay – like we did – as flights will be cheaper. However, it may not be the case from other South American countries so make sure to check prices within you first destination.
Accommodations: While there are lots of options ranging from luxury hotels to communal hostels, choosing a good place is key. While we stayed at a gorgeous hotel with cabins which included breakfast, there are other accommodations offering kitchens where you can cook on your own. However, many travelers to the region will be on all day excursions, which offer lunch, so a personal kitchen may not be worth the price.
Excursions: The majority of your budget will be taken up by your trips to the national parks or other iconic locations. Some places, like the Perito Moreno glacier, will offer activities not included in your initial excursion for an extra charge. Many of these options are worth the additional cost, so keep in mind you may need to make tough choices.
Restaurants: Generally speaking, you will get a great meal in Argentina for less than you normally spend in other countries. In Patagonia, you'll find the same experience, but it also depends on where you stay. If you stay in El Calafate, you can be sure you'll be eating great in a variety of restaurants and not break the bank. If you stay in a more isolated location, you may spend more than you bargained for.
We are part of several affiliate programs including Amazon and Viator which means that we will earn a small commission at no extra cost to you if you make a purchase through the links included in this post.