/
The how to's of staying healthy while traveling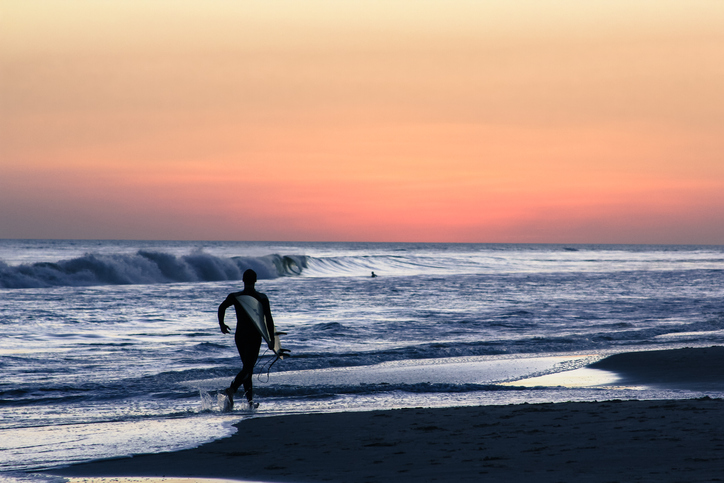 Check out these helpful how to's to stay healthy while traveling.
While we all love to travel, one of the biggest issues when visiting a new destination is struggling to stay fit. I personally love to eat everything I can get my hands on when traveling, only to juggle with the extra weight or guilt of breaking my discipline.
Staying fit while traveling shouldn't be a struggle, nor should you have to sacrifice enjoyment. Here are some simple tips to incorporate healthy habits without having to say no to that caipirinha on the beach.
Exercise as an everyday activity
Being fit and healthy isn't a hobby, it's a lifestyle. I won't wax poetic about the benefits of finding a routine or ramble on about becoming a gym rat. We all have different levels of commitment based on our individual lives, but any routine you start before going on a trip abroad will have benefits which carry over while you travel.
A simple routine I follow while traveling is a quick morning circuit of pushups, body-weight squats and core work (crunches and planks) followed by basic stretches. However, I make sure to walk all day, or swim (if possible), throughout the trip to get the exercise I feel I need.
Exercise doesn't just mean going to a gym, work out class, or playing a sport. Walking all day visiting key sites on your trip can fill in for a missed routine, and it can also be quite exhausting. My normal step count usually triples while I'm exploring a new destination. Even better is if I incorporate an activity to the trip – a bike ride tour, tango or dance lessons, a hike, you name it you can probably do it on vacation.
Walk, don't drive
Plan your stay in a walkable area, like the city center or wherever pedestrians congregate. This way you will be close to many key locations on your itinerary and can spend the day walking. Walking is the best way to soak in your destination and always leads to unplanned experiences or discoveries.
Don't take a taxi or uber if you don't have to – the subway is a good choice in many countries. Getting to a subway station will always get you out walking, and you'll develop a subtle exercise routine.
Upload a health app or get a Fitbit to monitor your steps. I try to always hit a minimum of 10,000 steps and anything I do beyond that allows me to feel good when I reward myself with a yummy treat.
While I'm more of a flipflop and converse guy, I always take my Nike Roshe One, which also comes in women's sizes. This way if I have a heavy walking day, want to work out, or play in a pick-up game, I know I'm comfortable and covered.
Take your hobby with you
I am an avid Brazilian jiu-jitsu practitioner and most of my exercise routine revolves around that sport. As you can imagine, it's not always easy to stick to that training regimen when I'm on vacation, nor is it always practical for continued wedded bliss.
Regardless, when I can train in a different country, I always jump at the opportunity and end up forging life-long friendships.
While my hobby may not be the most practical for travelers, you shouldn't shy away from taking your hobby along for the ride. Go rent a surfboard for the day; play that pick- up soccer game with the locals; take that beach yoga class; meditate in that temple; go mountain climbing in the alps – just go!
This way you are not spending your trip in a gym, but rather creating an unforgettable moment in your destination of choice.
Another option would be to plan a trip around your hobby – go out to Hawaii and surf with legends, do a triathlon or marathon in a country you've never visited, or play golf in Scotland.
Avoid eating multiple bad meals in the same day
Bad meals mean different things to different people, and there is no set way how a meal affects you. However, you shouldn't sacrifice amazing food while you are traveling, but make sure it's worth the trouble.
Pasta for me is the biggest killer of my diet; my wife is the opposite where she can eat 12345 plates of ravioli and not gain an ounce. While everyone has their own Achilles heel with food, you should eat what you like even if it's not the best for your body…but do so in moderation!
What I try to do is minimize the number of bad meals I have in a day; if the day calls for a heavy lunch, I'll eat a light snack for dinner or vice versa. I try to stick to fruit for breakfast, but if there are some yummy baked goods, I'll only have one. Same with desserts – I'll skip them every so often, but when I cave into my demanding sweet tooth, I'll split dessert with my wife.
This way it gives my body time to recover from a bad meal while I am still able to eat what I enjoy.
Eat real food, not just empty calories
Yes, diet is 80% of the "work out", but you know as well as I do that chocolate cake a la mode is 1000% DELISH. Splurge from time to time, especially on a trip, but limit how much (or how often) you eat those empty calories. If you are going to eat that dessert, or snack, watch what you eat the rest of the day – don't scarf down a pound of jamon serrano and chips with a side of ice cream for lunch then wash that down with a couple of hamburgers for dinner.
Limiting booze (sacrilege I know!) will also help keep you fit while away from home. Split that bottle of wine, have one cocktail instead of 2-3, or drink that beer on the beach instead of for dinner. We travel to enjoy life, but if you don't want to pack on the pounds make smart choices with empty (but oh so delicious) calories.
Do the best you can but enjoy your trip
The bottom line is just do the best you can while you enjoy visiting a distant country. Nothing is perfect, and it's ok if you can't replicate your usual routine exactly. As long as you follow the basic tenants – eat well, be active, and live in the moment – you'll feel great while you are away from home and still enjoy the trip.
We are part of several affiliate programs including Amazon and Viator which means that we will earn a small commission at no extra cost to you if you make a purchase through the links included in this post.