/
Amsterdam, Netherlands attractions: Top 10 must-do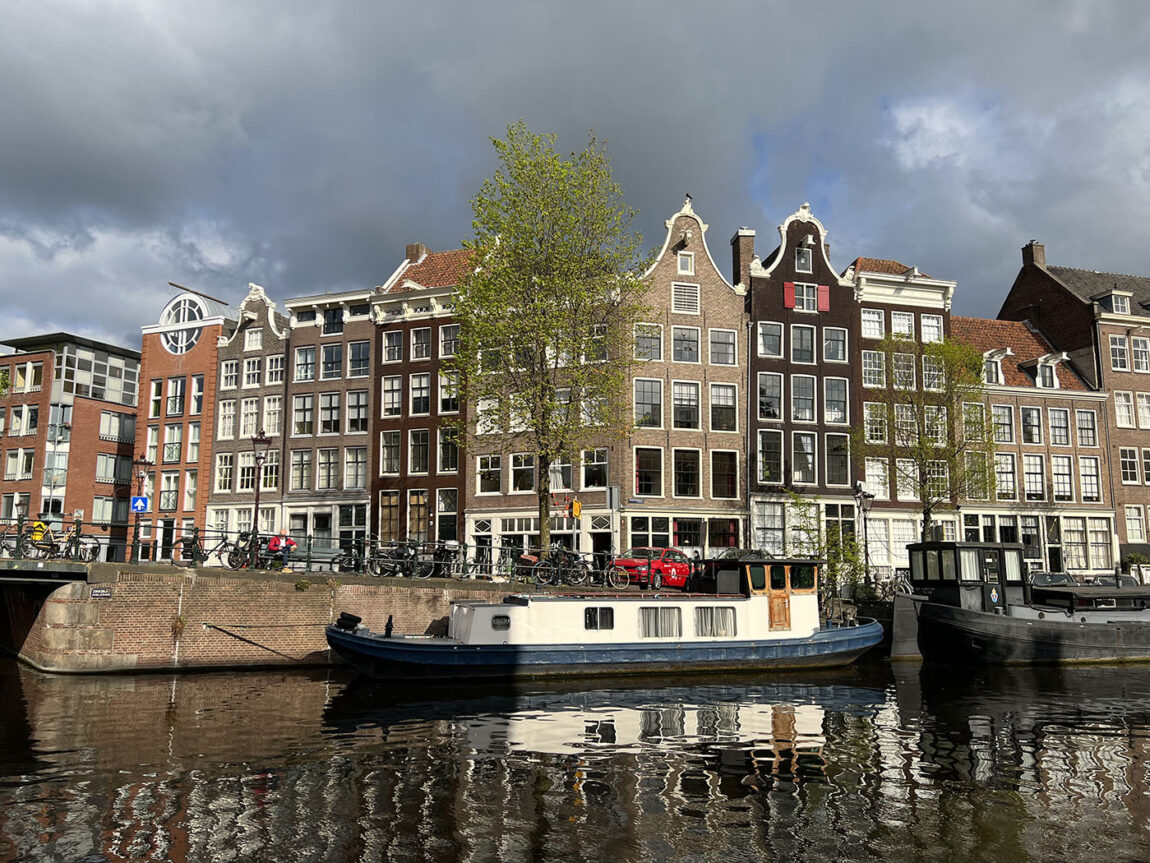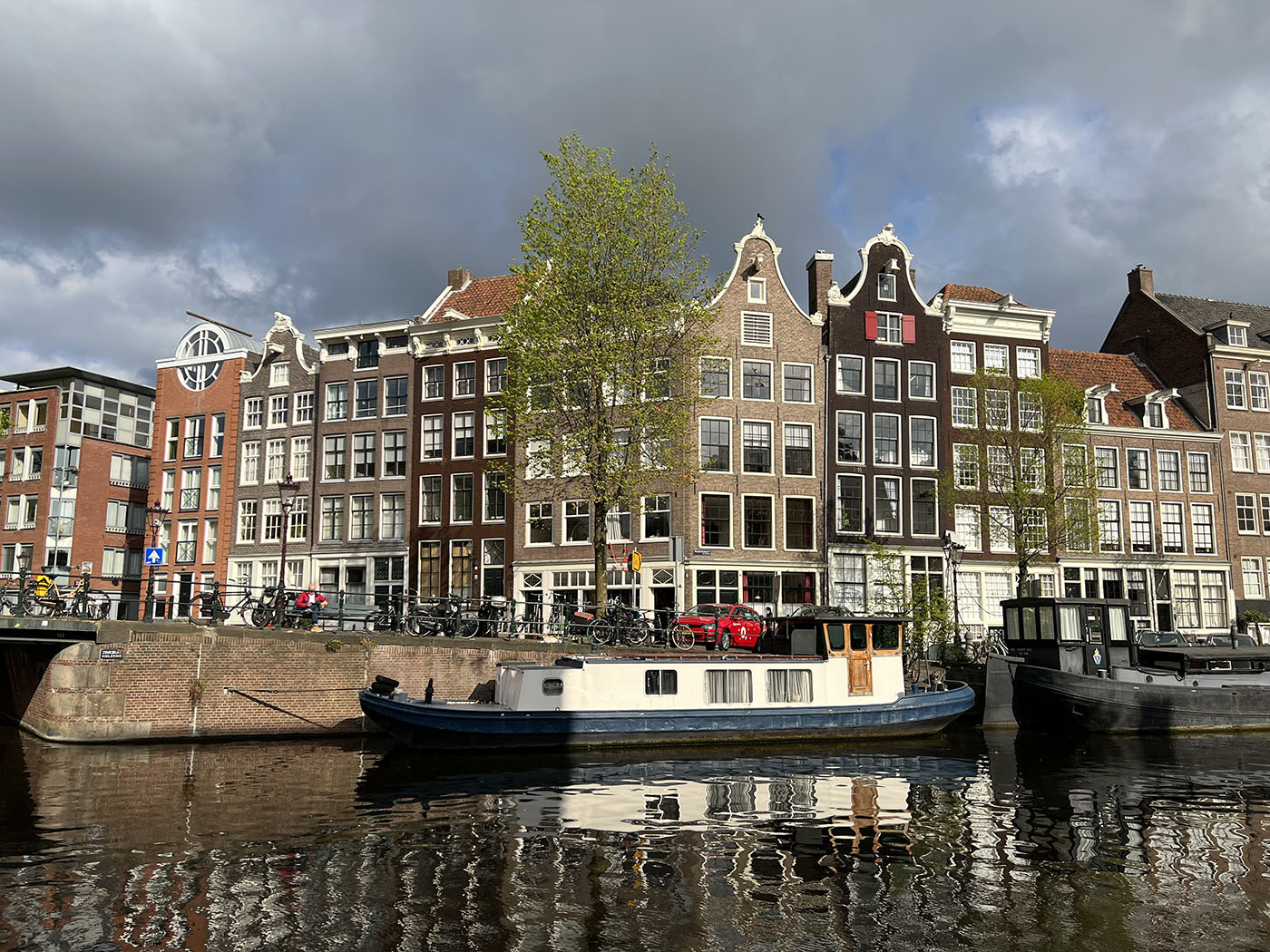 Explore my favorite top 10 attractions.
Amsterdam is one of my favorite cities in the world. Having lived there during college, and frequently going back after I moved out, Amsterdam has transformed into my home away from home. Simply put, Amsterdam is magical. With its cozy and crooked houses, charming canals, and open culture the city a great place to visit. There are plenty of things to do while visiting beyond spending your day in a coffeeshop, so I promise it will not disappoint you!
When is the best time to visit Amsterdam? I highly recommend you visit Amsterdam during the shoulder season (May/September) as prices will be reasonable and there will be less tourists than during the summer months. Amsterdam is never too hot, but these months will minimize the amount of rain you'll have to deal with.
Should you rent a car while in Amsterdam? Absolutely not! The main attractions are located within a small area so it's easy to walk to most of the hot spots. If you want to be like a local, I recommend you rent a bike (but make sure you go to a place that has old bikes with no stickers or else you will stand out completely). If you rent one please watch out because people ride very fast. My husband nearly got hit several times and he wasn't too happy about it. If you don't want to bike or walk, public transportation is great.
How many days you need to spend in Amsterdam? Amsterdam can be like Las Vegas, you can spend your whole vacation in the city, or take the time to explore the surrounding areas. I recommend that you spend at least three days just in the city to not only enjoy the top attractions and visit a couple of museums, but to have a buffer for the weather.
1-Explore Amsterdam's canals
This is a must-do when visiting Amsterdam. Dotted by crooked houses and photogenic bridges the canals are simply magnificent. The canal ring (note: this means the main hub of canals) in Amsterdam is included in the UNESCO World Heritage List and it's easy to see why. Obviously, each canal has its own charm – but there are a few that can't be missed. These include: Singel, Keizersgracht, Prinsengracht, Brouwersgracht. and Herengracht.
Explore the canals both on foot and by boat. We arrived in Amsterdam early on a Saturday and we had them pretty much to ourselves. The city hadn't awoken yet and we were able to stroll down the canals hearing the sea gulls – it was an amazing experience and we couldn't stop taking photos. Each canal looked better than the previous one! There are several cruises that are offered with many including drinks and appetizers. I would also recommend taking this cruise during the blue light/evening so that you can enjoy the city being lit up.
2-Visit the museums
Amsterdam has plenty of museums to choose from so make sure you at least visit one or two during your trip. Located in Museumplein, the Rijksmuseum will give you the opportunity to see the Dutch masters, among other exhibits. From Rembrandt's famous Nightwatch to Vermeer's extraordinary Milkmaid, the Rijksmuseum has plenty to offer. Note that the museum is vast so you could easily spend several hours wandering through the galleries and exhibitions.
Another museum worth visiting is Van Gogh's which is located near the Rijksmuseum. At this museum you will be able to discover the most famous pieces and life of Van Gogh's – one of the most famous and amazing artists in the world. Keep in mind you need to buy tickets in advance. Also worth visiting is Anne Frank's Museum. If you want to visit this museum, you MUST buy the tickets with a month in anticipation (tickets go on sale around the last week of each month) otherwise you will not be able to visit it as tickets sell out quickly. Last but not least, the Moco Museum is worth checking out. See the works by Banksy, Warhol, Kaws, Haring, Koons and do not miss the Digital Immersive Art exhibition!
3-Take pictures of Damrak
Damrak is located in the heart of Amsterdam, next to Dam Square and only a short walk from Central Station. It offers a great photo opportunity of the crooked houses in the canal. Because of the sunlight, it's better to take pictures of Damrak during the afternoon when the light is best. There is a staircase leading to a platform where you can take additional photos from a different perspective. And don't forget to include the boats in your photos and capture the reflection of the houses in the water!
4-Visit Dam square:
Dam Square is located only a short walk away from the Central Station. The main attraction is the Royal Palace which is used to hold official receptions and is no longer the home of the Dutch Royal family. There is always something happening on Dam Square and it can become really crowded. For a delicious cup of coffee in Dam Square head to 't Nieuwe Kafé. Also, here you can find the Madame Tussauds' museum where you can hang out with famous wax figures.
5-Enjoy a drink with a view of Sint Olofssteeg
Head to the De Haven van Texel and have a drink and some Dutch fare with an amazing view. This is among the best photo locations in my opinion as it's a classic image of Amsterdam. The café can get pretty busy so make sure you don't arrive too late to get the best view. I recommend you head to the café in the afternoon when the lighting for photos is the best.
6- Visit the Begijnhof
Located in the middle of bustling Amsterdam, the Begijnhof is a quaint medieval inner courtyard where nuns of the Catholic sisterhood lived. The Begijnhof houses date from the 17th and 18th centuries except for the "Houten Huys" (Wooden house) number 34 which dates from the second half of the 15th century. The Begijnhof is located at Nieuwezijds Voorburgwal 373 and is open daily from 9:00 to 17:00. Note that when visiting the Begijnhof, you should try to be quite as there are people living and working there.
7- Stroll on the Red Light District
No visit to Amsterdam is complete without visiting this part of the city. You can go there at any time but please note that if you go during the night there are a lot of people (mostly inebriated) and pickpockets so make sure you keep an eye out for your belongings. Note that you absolutely cannot take pictures here so please be respectful.
8- Head to the Westerkerk for an amazing view of Amsterdam
The Westerkerk is a 17th-century Protestant church that is located at the Prinsengracht canal close to Anne Frank's Museum. Here Rembrandt van Rijn and other Dutch artists are buried. The Westerkerk Tower offers panoramic views of the city is open to visitors from April to October. Both – the church and the tower, are closed to visitors on Sunday. Unfortunately, it was closed when we were in Amsterdam so we couldn't go in; maybe you will be luckier than us!
9- Enjoy the local cuisine
There are plenty of snacks and food you should try when in Amsterdam. I highly recommend the poffertjes (pancake puffs topped with powder sugar); Bitterballen (a meat-based snack); and stroopwaffel (a waffle cookie made held together by delicious caramel filling. Also, I loved the coffee (specially the latte macchiato). I lost count of how many I had during our trip – it was too delicious.
10-Take a day trip
You could easily stay in Amsterdam for quite a few days but there are several cities that are close by that you should also add to your itinerary. My favorites are Haarlem (a 15-minute train ride), Utrecht (a 25-minute train ride), Leiden (a 25-minute train ride), and Delft (a 45-minute train ride). Trains connect from Central Station to all these cities and are very convenient – no need to rent a car. Any of these cities is completely amazing so if you have the time to visit them all, please go ahead!
Read blog: 8 best things to do in Delft, Netherlands
We are part of several affiliate programs including Viator and Amazon which means that we will earn a small commission at no extra cost to you if you make a purchase through the links included in this post.