/
Colonia del Sacramento, Uruguay: best photo spots, things to do and tips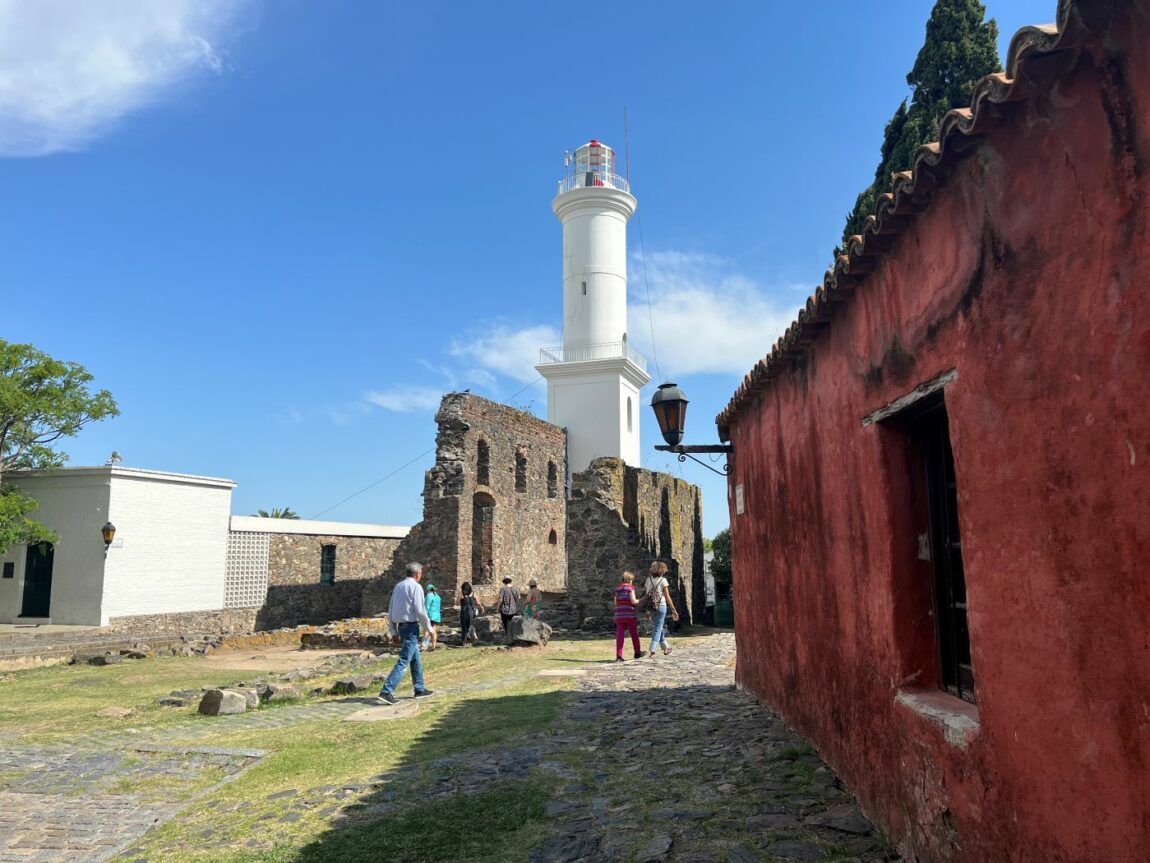 Cobblestone streets, historically charming houses bathed in the yellow hue of evening lanterns make this city one of Uruguay's most romantic spots.
Colonia del Sacramento is my favorite city in Uruguay. I have been going here since I was a small child and have never gotten tired of its magic – cobblestone streets with colorful Portuguese era houses and meaning river walk.
Colonia was originally founded by the Portuguese in 1680 to get a foothold in the southern tip of the continent, but the city was ruled between the Spanish and Portuguese for several decades – which influenced the city's unique colonial architecture.
The city – whose Spanish and Portuguese influence merge – is a wonderful day trip from either Montevideo or Buenos Aires. This city is visited by tourists from all around the world but it's specially popular among Brazilian and Argentineans.
How far is Colonia from Montevideo?
Not far at all. It's a perfect day trip from Montevideo and there are a ton of transportation options. You can either drive or take a bus and you will get to Colonia del Sacramento in around 2:30/2:45 hours. Alternatively you could go on a tour from Viator – check out some of the best options below.
How far is Colonia from Buenos Aires?
Not far at all! A ferry can take you from buenos Aires to Colonia in around 1:15 hour. There are several companies you can choose from including Colonia Express and Buquebus. Alternatively, you can visit Colonia as your last stop in Uruguay before heading to Buenos Aires.
How many days should you stay in Colonia?
Colonia is a small city so you can see all the sights in a couple of days. While the trip can be done in a day, I recommend you stay at least two days. This was you will have enough time to enjoy its beautiful sights, visit a couple of museums, and get good meals.
Best things to do in Colonia
Explore Colonia's historic quarter: This is by far the most picturesque part of Colonia. Don't be afraid of getting lost in the charming and narrow streets; have your camera ready as you will want to photograph the colorful one-story houses and their beautiful facades full of flowers. This is a beautiful stroll to do at night when the lanterns are on and the historic quarter turns even more romantic.
The historic quarter is the part of Colonia which has been designated as a UNESCO World Heritage site. If you stop by the tourist office you can pick up a map where you can find the top attractions of the area; however if you want something more structured there are also guided visits available. The historic quarter is really well-maintained so it's a pleasure to explore this part of town.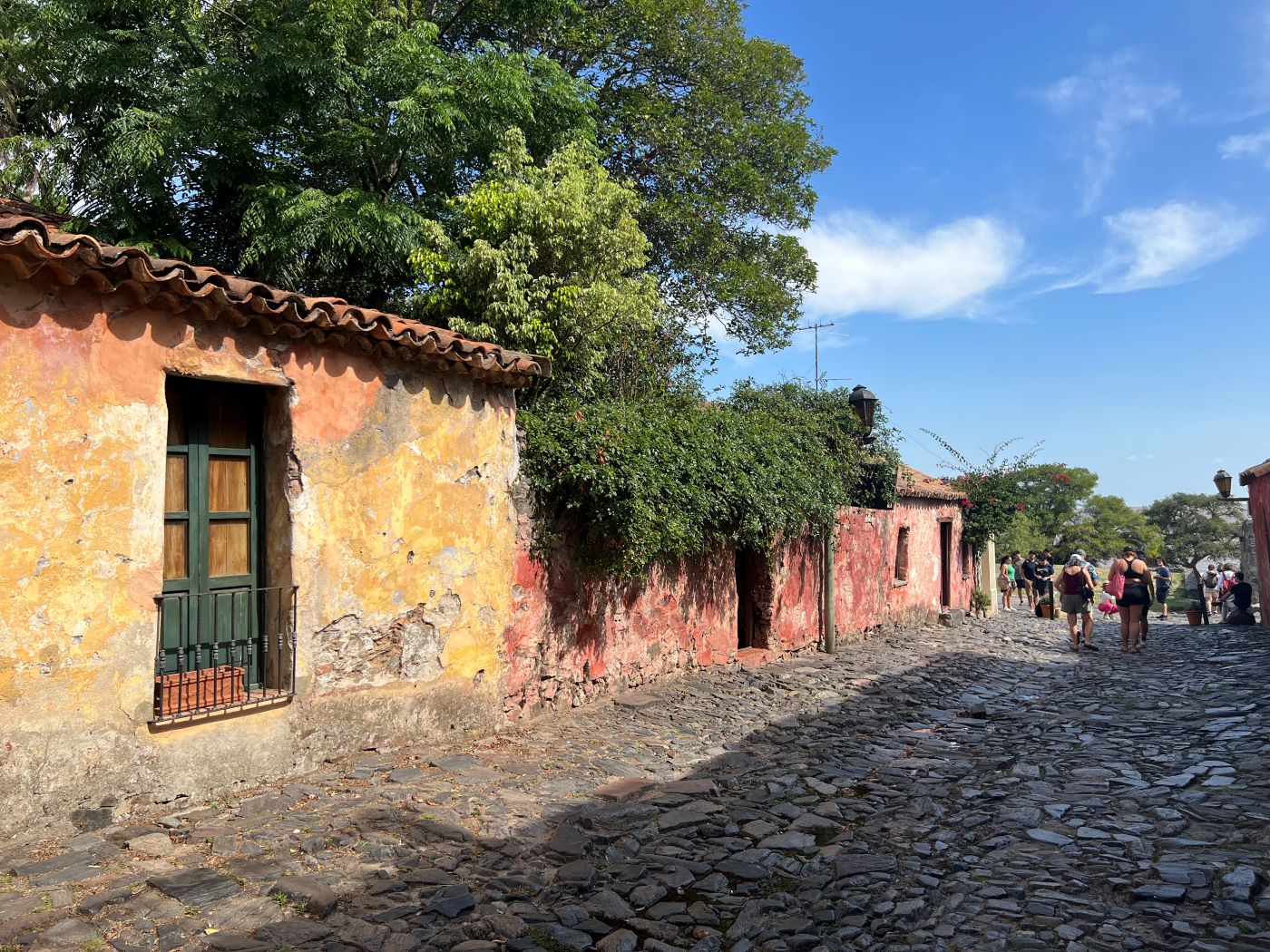 Puerta de la Ciudadela: La Puerta de la Ciudadela is a must-visit when you are in Colonia; marking the limit between the historic and newer part of the city. The Puerta de la Ciudadela was constructed back in 1745 by the Portuguese governor Vasconcellos. Do not forget to climb its sturdy wall and take photos of the cannons and the views towards the coast.
Calle de los suspiros: This must be the most charming corner of the historic quarter and it's by far the most photographed stop by tourists and locals alike. The colorful facades combined with the lanterns and cobblestone street present a magnificent photo opportunity. Despite being constructed over 250 years ago, the houses in this street are really well-maintained.
So why is it called "the street of sighs"? The name is attributed to two main theories. One is that this street housed several brothels with beautiful women and sailors would "sigh" when they arrived in Colonia. An alternatively theory is that prisoners would "sigh" when they were taken through this street before being taken to the Rio de la Plata to be drawn. There is also a third legend that says this street was visited by lovers who "sighed" because of love.
Plaza de Toros Real de San Carlos: This bull ring is also a must-visit while in Colonia. The Plaza de Toros was renovated a couple of years ago and it offers guided tours which I highly recommend. During these tours you will learn about the history of the Plaza de Toros as well as fun facts. You'll notice a clear difference within the site as only 42% of the bull ring was reconstructed so you can see the mix of old and new. Now there are several concerts and cultural events happening in this bull ring along with both day and night tours available. Note that you should take a cab to reach it as it's located around a 10–15-minute drive from Colonia's historic quarter.
Faro de Colonia: I love lighthouses so I don't miss any opportunity to visit them! This lighthouse is located in the historic quarter near the ruins of the 17th-century Convento de San Francisco and was constructed over 160 years ago. The lighthouse is open from Thursdays to Sunday and you can go up to enjoy wonderful views of the coast and historic quarter. Make sure to stroll down the riverwalk area when you visit the lighthouse.
Colonia sign: This is a nice stop if you are visiting the Plaza de Toros Real de San Carlos. Located next to the river do not miss the chance to take a photo of the Colonia sign.
Iglesia Matriz: This is the oldest church in the country, built by the Porrtuguese in 1680 and then rebuilt twice by the Spanish. It's located in the Plaza de Armas and even though there is nothing exceptional about its interior it is still worth a quick stop.
We are part of several affiliate programs including Amazon and Viator which means that we will earn a small commission at no extra cost to you if you make a purchase through the links included in this post.