/
Packing list for a vacation in Patagonia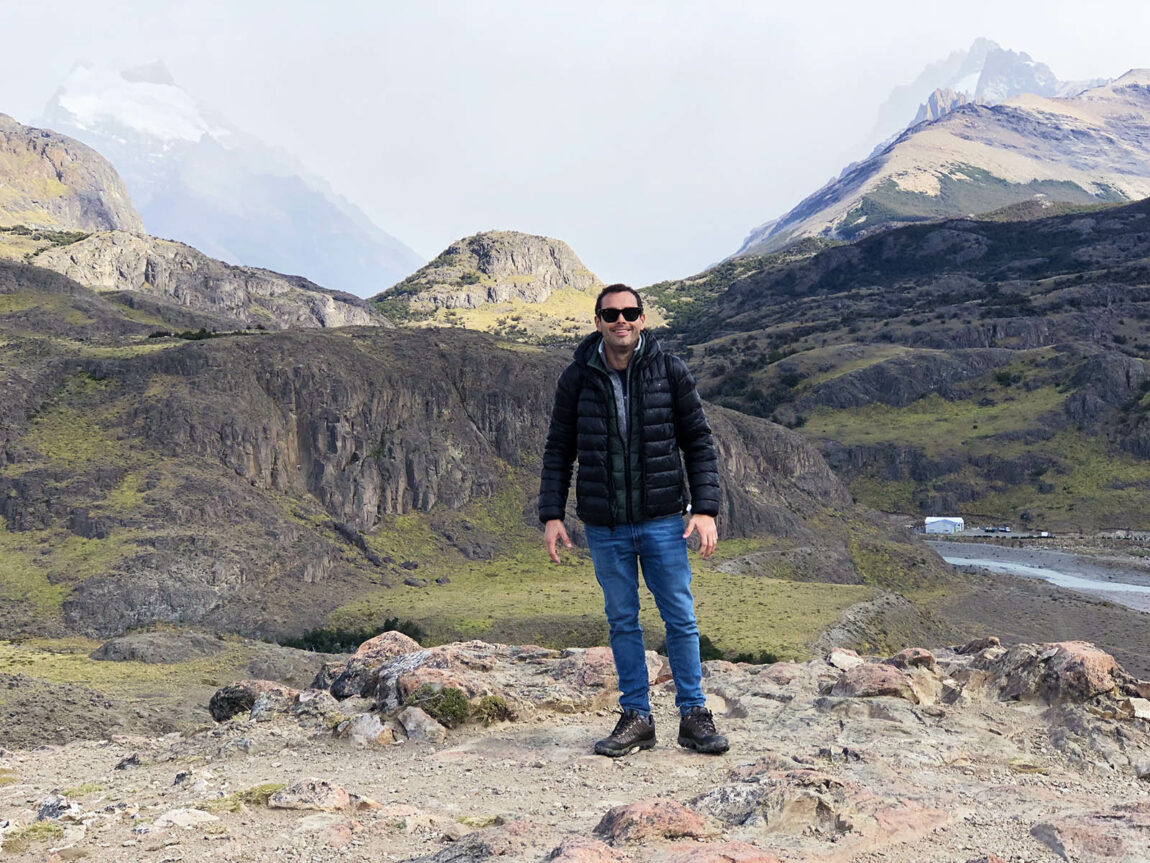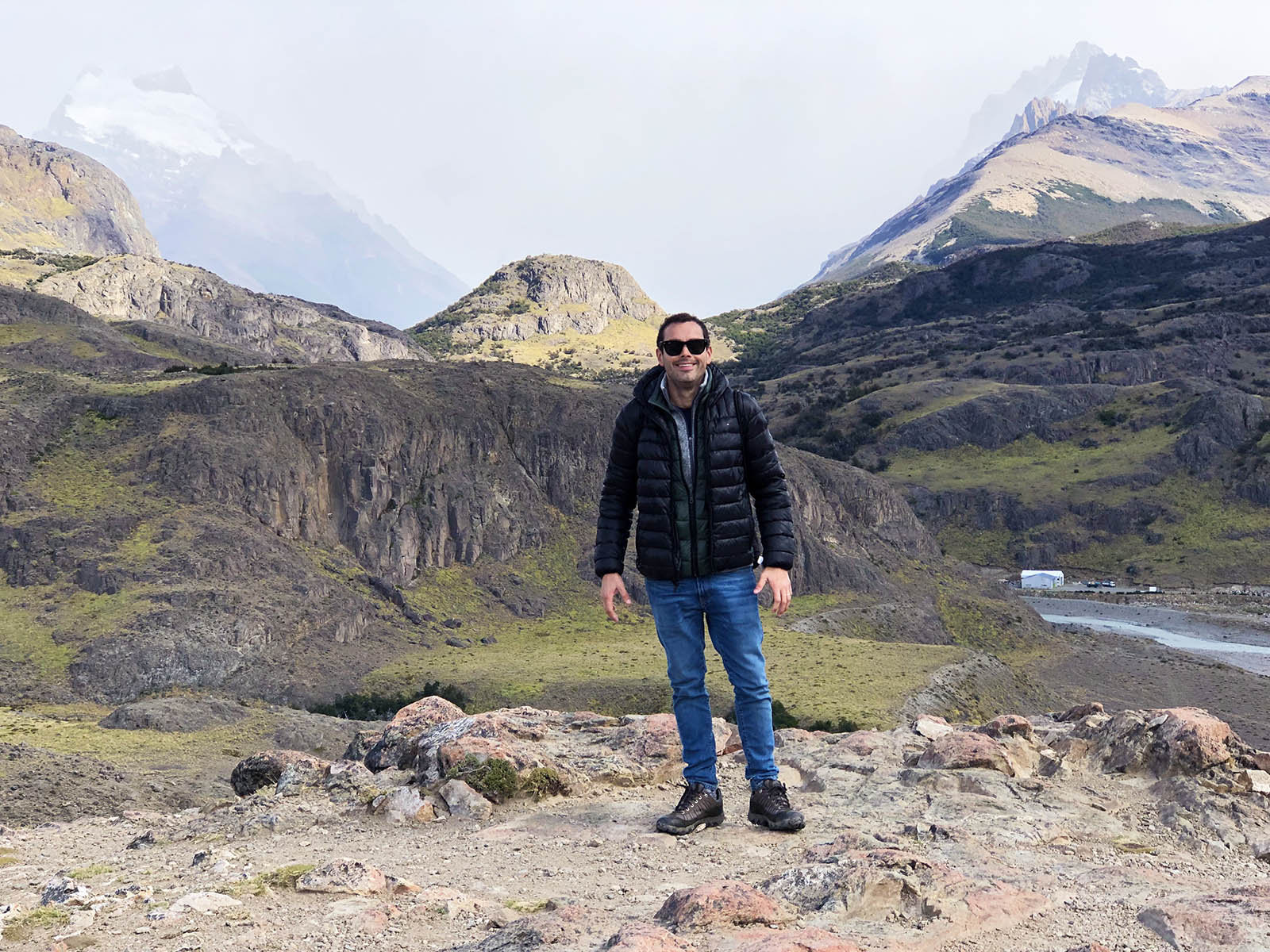 Below is a packing list for a vacation to the breath-taking region of Patagonia.
Packing for a trip to Patagonia can be challenging because in this region the weather is highly unpredictable and can drastically change in the blink of an eye. You may experience sunshine, wind, and rain – all within a couple of hours; even in the summer you may go from quite warm to almost freezing cold.
This is why it's important to travel prepared for different weather extremes because the majority of your time will be spent outside. Even if the weather doesn't cooperate with you, packing the correct items will go a long way for you to enjoy your Patagonia trip.
The list I prepared below is not exhaustive at all nor does it encompass all the gear or clothes needed for a trip with multiday hikes. These are the things we brought during our trip to Patagonia, where we booked several day excursions to the Perito Moreno Glacier, El Chaltén and Torres del Paine National Park. Consider this list of items as part of a beginner's guide to the region.
Tips
When traveling to South Patagonia keep these tips in mind:
Layer up: Since the weather won't likely cooperate, you'll need to layer clothes to be prepared to experience all four season in a day and be comfortable regardless of your activities. Keep in mind you will be outdoors, so you will need wind and rain gear as well as a simple tee shirt. After hours of hiking, even during cold and windy days, your body temperature will likely raise; you'll feel a lot better with multiple layers to accommodate the changes.
Bring lightweight clothes: While you may be tempted to bring a heavy parka, try bringing clothes that are lightweight and easy to carry – trust me, after hiking for several hours you don't want to be dealing with the weight of heavy clothes. I have done this in the past (rookie mistake!) and learned the hard way.
Ensure clothes are waterproof/windproof: Bring clothes that will help you keep your body dry in case it rains or the temperature drops suddenly. Make sure you have windproof items, as it will make a major difference in warmth. My husband brought a synthetic windproof jacket and a thick wool sweater; he felt the wind cut through the wool sweater but not the synthetic jacket. You will get wet, either from the waterfalls, lakes or rain, so make sure to pack waterproof shoes and pants.
Buy the best gear you are able to afford: Good hiking clothes are expensive so plan to use them in multiple trips. Over time, we have bought items that would work just as well in Patagonia or Iceland. Keep in mind that you don't have to buy the trendy brands, but buy what works well in various outdoor conditions.
Clothes
Thermal socks: Having cold feet when you are in the middle of an adventure can be really unpleasant. But more importantly, keeping your feet warm can help maintain your overall health, since when the temperature drops, your body tends to pull in heat from your extremities -including your hands and feet- to keep the core of your body warm.
Made in Korea, the WILD STAG thermal socks are made with the same materials and technology as the winter thermal socks for the Republic of Korea's army. These socks show high performance for outdoor sports and activities. Thanks to the highest quality yarns, they help your feet stay warm and dry. I'd also pack some lightweight socks in your backpack in case the temperature swings up on warm days.
Waterproof pants: The North Face Women's Venture 2 Half-Zip DWR Hiking Pant offers a durable, waterproof outer layer paired with a breathable, polyurethane-coated inner layer that allows water vapor to escape. These pants, which have a 100% windproof fabric, have knee length side zippers on the legs for extra ventilation.
For men, I recommend the North Face Men's Venture 2 Half Zip Pant, which are made with a waterproof and windproof DryVent shell. They are ultralight, waterproof and windproof pants which have the added benefit of being easily packable. They can be folded into a small self-containing pouch and don't occupy much space in your luggage.
Waterproof shoes: There is a strong chance that when you visit Patagonia it's going to be cold, wet, and muddy; so we recommend you bring shoes or boots which will keep your feet warm and dry. The North Face Men's Chilkat III Insulated Boot and the North Face Shellista II Mid Snow Boot for women are both insulated and waterproof and will help keep your feet dry in the snow and rain. If you bring hiking or trail sneakers, make sure they are waterproof as well.
Lightweight jacket: I recommend the North Face Women's Metropolis Insulated Parka III. It's water resistant and insulated. For men you should get a synthetic fleece for the wind, like the North Face's Gordon Lyons Full Zip Jacket.
Accessories
Gloves: I recommend you bring gloves which are touchscreen compatible so that you don't need to be removing them every time you want to take a picture. The North Face Etip recycled gloves are a great choice: they keep your hands warm and feature a silicone gripper palm that ensures the days of dropping your phone are over. These gloves are unisex.
Beanie: Don' forget to bring a beanie if it's cold. I recommend the North Face Chunky Rib Beanie or the North Face Cozy Chunky Beanie. In addition to offering a soft fabric, their full coverage will keep your head warm in the cold.
Other
Sunscreen: The Supergoop! SPF 40 will help protect your face while you are outside in an area with little to no shade and lots of ice reflection. This sunscreen is oxybenzone- & octinoxate-free and includes clean ingredients that protect your skin.
Chapstick: Keep in mind that the cold can crack your lips. I recommend you bring the EOS organic lip balm to nourish and protect your lips. In Patagonia, the wind will do a number on your lips.
Sunglasses: Do not forget to bring a good pair of sunglasses that provide 100% UVA+B protection as you will spend hours in the Patagonian outdoors, and no one wants to have to be squinting all day long. I recommend O'Neill Offshore polarized sunglasses.
Backpack: The Venture Pal 40L Lightweight Packable Travel Hiking Backpack Daypack weighs only 0.7 pounds, is water-resistant, and can easily fold into its own pocket for easy storage. In addition, its shoulder straps with plentiful sponge padding help relieve the stress from your shoulder.
We are part of several affiliate programs including Amazon and Viator which means that we will earn a small commission at no extra cost to you if you make a purchase through the links included in this post.