/
Travel essentials for long flights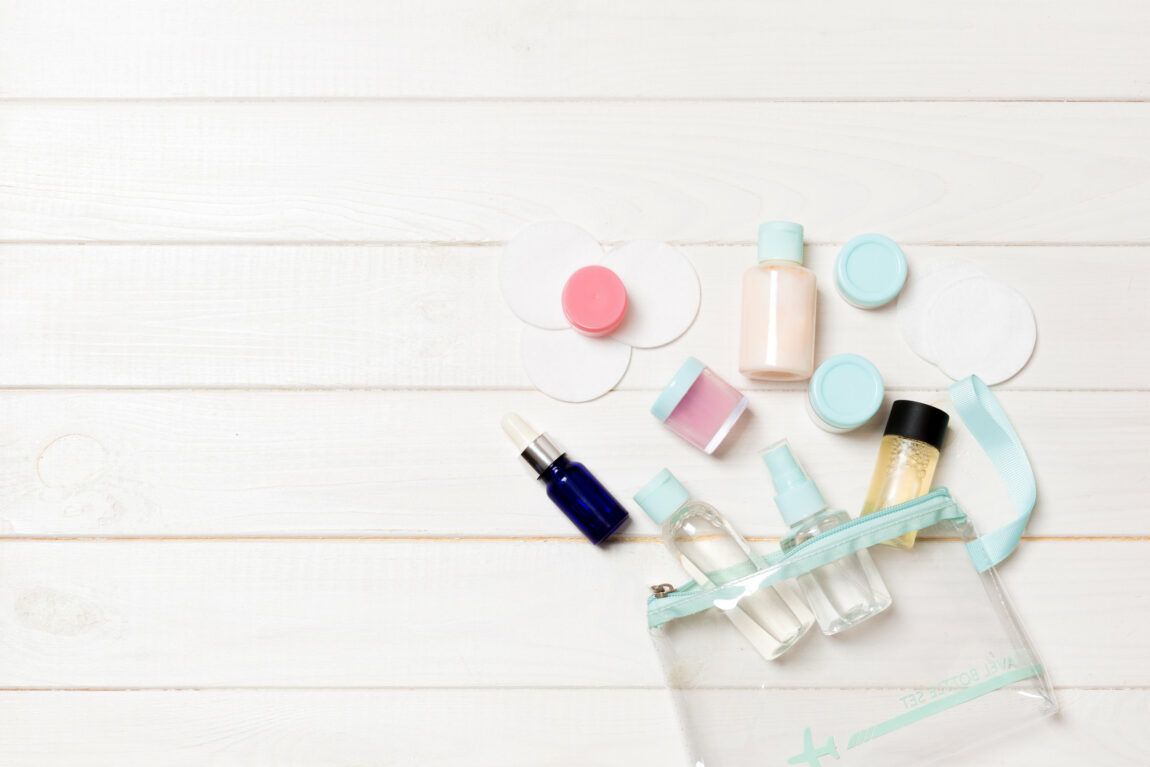 The best travel essentials for long flights you should never leave home without.
For me, long flights are a nightmare; in fact as a I'm writing this blog, I am mentally preparing myself to endure the 20+ hour flight I will take just to get to my home country. I've never met anyone who enjoys long flights, even if you are lucky to be first or business class where the experience is much different.
Long flights can be daunting on both your mental and physical wellbeing. To combat lengthy flights, I make sure to bring with me a few key items, especially when I'm in economy class like the majority of passengers. The items found on this list have all been proven to be extremely useful for me, so I hope that they will also help you during those unending flights.
Protect your health – what to bring
Traveling during COVID-19 it has become extremely important to take all the necessary precautions to protect your health. Following the directions from the CDC you should always wear a mask if you are traveling. The KN95 Face Mask is a great choice as it can filter out 95% of particles.
In addition, you should bring sanitizing wipes to clean your seat belts, armrests, tray table, screen, and the seat pocket as soon as you board the flight. We recommend getting the LA Fresh Wipe Away Hard Surface Cleaning Wipes which claims to remove up to 99.9% of contaminants.
Last (but not least!) always take hand sanitizer and constantly disinfect your hands; you never know when it could come through in a pinch! Keep in mind that hand sanitizer should contain at least 60% alcohol to be effective. We recommend purchasing the Purell Advanced Hand Sanitizer Gel 1 OZ Travel Size.
Medicines
You never know if you won't feel well during long trips; so don't chance it. I recommend you pack some Tylenol in case you get a headache (which can happen if you don't hydrate yourself properly) and some Tums for any tummy ache or indigestion you may experience during the flight. If you suffer from motion sickness, bring some Dramamine with you to relieve symptoms.
A pen
What is something so simple you always forget? A pen! When traveling internationally, you probably will be asked to fill out some kind of customs card to present upon arrival to your destination. How many times have you had to ask someone for the pen you forgot to take? And it's always at the worst time as passengers scramble to complete the form before landing right at the tail end of the flight. Take a pen so that you won't need to bother your neighbors for theirs and have to wait until they finish.
Food & snacks
As I mentioned before, I am not a fan of airline food, so I always bring something to eat like a sandwich – either from home to be healthy or from a shop at the airport. I also bring snacks like crackers, fruit cups, and nuts to munch on if I am hungry. Eating is another way or helping time go by a bit faster. My husband lives by this rule and will look for any excuse to load up on KitKats, Swedish Fish and god knows what other candy he can find.
Gum
Gum is essential if you suffer from the air pressure that can make your ears hurt (especially during landing and taking off). Chewing gum can help relieving this pressure and reduce the pain. Additionally, it can freshen your mouth if you are not brushing your teeth as often as you would at home.
Water
I force myself to drink a lot of water when I am flying so that my body and skin can be as hydrated as possible. Remember that the low humidity combined with the high pressure on the plane can wreak havoc on your skin. I always purchase a big bottle of water before boarding so that I don't have to be waiting for the flight attendants to make their rounds and keep asking them to refill my tiny glass.
Sleep aids
Sleeping aids are key for long flights. If you can sleep for at least a couple of hours the flight time will be reduced and you'll get to your destination faster. There are a few items that can help you fall asleep:
Sleeping mask: This is an essential accessory to help you sleep. We recommend bringing the Manta Sleep Mask to help block 100% of the light.
Neck pillow: A neck pillow is key to be able to sleep a bit more comfortably. We recommend the Ostrichpillow Go neck pillow which is made with high density memory foam and 360º natural ergonomic neck support. This is one of the better products you'll find, and will be way more comfortable than those you can find at the airport.
Melatonin/ZZZquil: If you need a bit of help you fall asleep try taking Melatonin, a natural supplement, or ZZZquil.
Toiletry bag
Toothbrush/toothpaste: Brushing your teeth when you are taking long flights is essential; you will not only keep your mouth feeling refreshed, you also are combating food you may not normally eat. We recommend getting the Colgate Max Fresh Wisp Disposable Mini Toothbrush which is great for brushing your teeth on the go and can be tossed after use. Remember to also bring a travel size toothpaste like the Crest 3D White Brilliance Toothpaste. Bringing a deodorant to apply during the flight is also a good idea.
Hand cream: My hands tend to get dry when I fly, so I always bring a small hand cream that I apply as many times as necessary. I especially like the L'Occitane Shea Butter Hand Cream which is made (among other ingredients) with honey, almond extracts and coconut oil blended with shea butter.
Lip balm: Your lips might get dry during your trip, so bring along a lip balm like EOS to protect cracked and dry lips. With ingredients that include natural butters, oils and waxes, this balm will protect and lock in moisture.
Skin care: To help protect your skin and avoid dryness you should bring a few skin care products. These include a cleanser, a serum and a moisturizer. If your flight is during the day also remember to bring sunscreen to protect you from the sun rays and blue light – that little window is not the best protection.
We recommend you take the GOX Carry On Zipper Pouch Toiletry Bag Packing Sack to keep all your toiletries organized.
Entertainment
If you like to read considering along a Kindle Paperwhite. It's the thinnest, lightest Kindle Paperwhite with a flush-front design and 300 ppi glare-free display that reads like real paper. Bonus: it's waterproof so it's a great companion to take with you to that beach vacation you are planning!
We are part of several affiliate programs including Amazon and Viator which means that we will earn a small commission at no extra cost to you if you make a purchase through the links included in this post.