/
Viator tours in Amsterdam you absolutely must do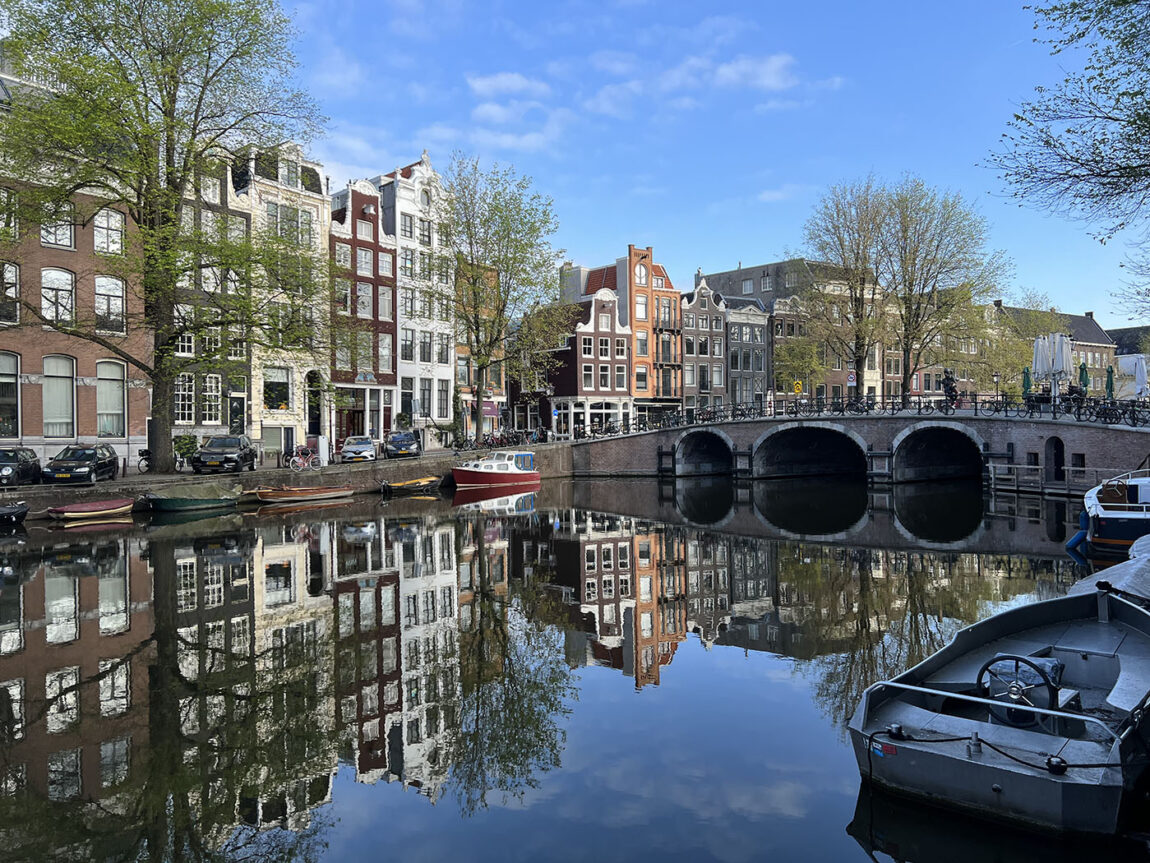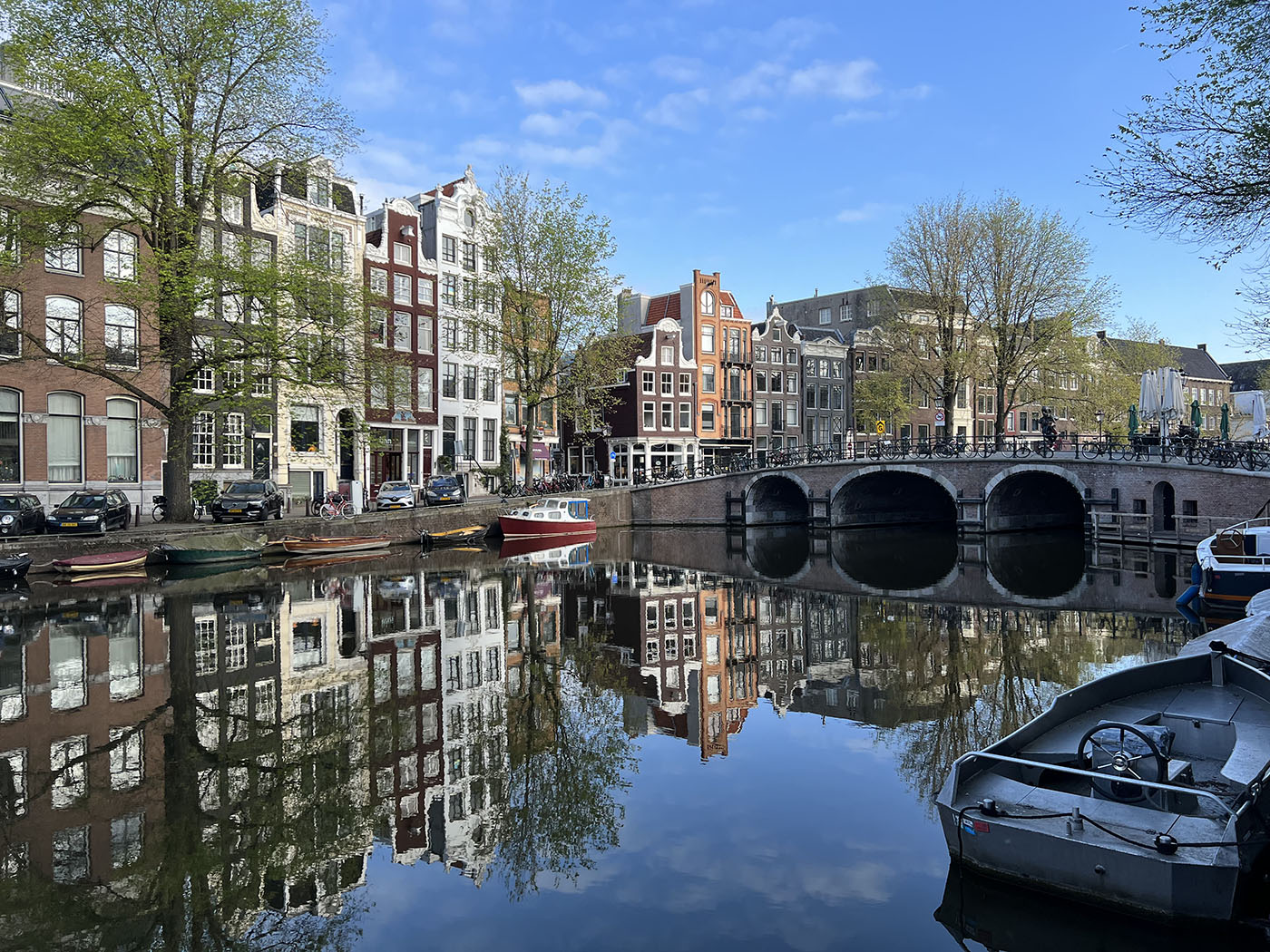 Canals, walking tours, and tasty bites. Amsterdam is the perfect city to visit multiple times.
It doesn't matter how many times you visit Amsterdam; you will always discover something new and fall in love with its crooked houses, charming canals and narrow streets.
Below is a curated list of the best Viator tours we recommend while you visit Amsterdam. We selected the tours that have the best ratings and paid special attention to those which have a badge of excellence. We hope this list is useful for you and it saves you hours and hours of browsing through tours.
All-inclusive Canal Tour by Captain Jack (Traveler Choice Award 2022)
A canal tour is the most obvious must-do in a city of full of canals – Amsterdam has 165! This is especially true, if you are visiting the city for the first time; you should experience the city in the way locals have been doing for centuries…from the water. The All-inclusive Canal Tour by Captain Jack is a family-friendly cruise with a maximum capacity of 20 passengers on-board.
On this tour you'll hop on aboard the boat, sip some adult beverages, and explore the wonderful scenery as you slowly navigate through the canals. Some of the landmarks, just to name a couple, are the Rijksmuseum and the Anne Frank House. Of course you'll not just learn fun facts and stories about this wonderful city, but you can do so relaxing with a cocktail. Multiple departure times: choose to see the city by day or at night.
Giethoorn and Zaanse Schans Windmills Day Trip from Amsterdam (Badge of Excellence)
While Amsterdam is an amazing and cultured city, it would be a shame not to venture to the countryside. The first stop of this tour is Zaanse Schans – where you will have time to visit a typical Dutch clog shop (make sure to buy a pair of the famed shoes) where you'll learn how and why these wooden shoes were made. Afterwards comes the best part as you'll stop by a cheese factory, so show up hungry and see if you can get as many free samples as possible (just kidding!).
Later you will head to Giethoorn, usually referred as the "Venice of the North" – this is the true gem of the tour. In this village, cars are not allowed and the only means of transportation are boats, bikes and of course on foot. Hop on to a boat trip to view the farmhouses, sail under the bridges, and cross lake Bovenwijde. After your boat tour, you'll have time for yourself to explore this enchanting village.
Van Gogh Museum – Exclusive Guided Museum Tour. Reserved Entry Included (Badge of Excellence)
If you are looking for a personalized experience when visiting the Van Gogh Museum, look no more. There is no better way to experience one of Amsterdam's top attractions. This exclusive museum tour with your very own private guide allows you to bypass the lines at the Van Gogh Museum (which are often quite long) and admire the amazing works of Van Gogh.
During the tour you will not only learn about the painter's masterpieces including "Sunflowers" but also discover some of his rarest works of art. You will also be able to view pieces of those artists who served as major influences such as Gauguin and Monet. And if the tour concludes and you still want to continue exploring keep in mind that your entrance ticket is valid all day.
Bike Tour of Amsterdam's Highlights and Hidden Gems! (Badge of Excellence)
What better way to discover the magic of Amsterdam than by bike? Amsterdam is a city of bikes and the tour will give you that "local" experience. This small-group tour is especially beneficial for those people who don't have much time to spend in the city and want to explore as many highlights as possible. Bike next to the historic canal ring, the beautiful neighborhood of The Jordaan and then head to the museum square where the Van Gogh museum and Rijksmuseum are located.
The guide will provide you with information about Amsterdam's city and culture while you discover secret spots. The small nature of this tour allows you to get a more personalized experience.
Skip-the-line Keukenhof Ticket and Transport from Amsterdam
The Keukenhof is among the largest flower parks in the world and one of the country's most photographed spots (for good reason!). Located close to Amsterdam the Keukenhof features over 7 million flower bulbs including tulips, hyacinths, and daffodils.
This 5-hour tours departs from Amsterdam's central station and takes you by air-conditioned bus. Once you arrive, you'll skip the long lines and to enjoy around 3 hours to explore the park on your own before the return trip to Amsterdam.
Amsterdam's Jordaan District Small-Group Food Walking Tour (Badge of Excellence)
This culinary walking tour will allow you to soak up cultural highlights and munch on delicious bites in the beautiful neighborhood of Joordan. The guide will take you to the best foodie hotspots to try local delicacies such as smoked sausage, creamy Gouda and pickled herring.
The tour is limited to 12 people which ensures a more personalized experience. Take the opportunity to discover the history and culture of this neighborhood while enjoying food from eateries that keep ancient Dutch culinary traditions alive.
We are part of several affiliate programs including Amazon and Viator which means that we will earn a small commission at no extra cost to you if you make a purchase through the links included in this post.