/
Cabo Polonio in Uruguay: A one-of-a-kind beach paradise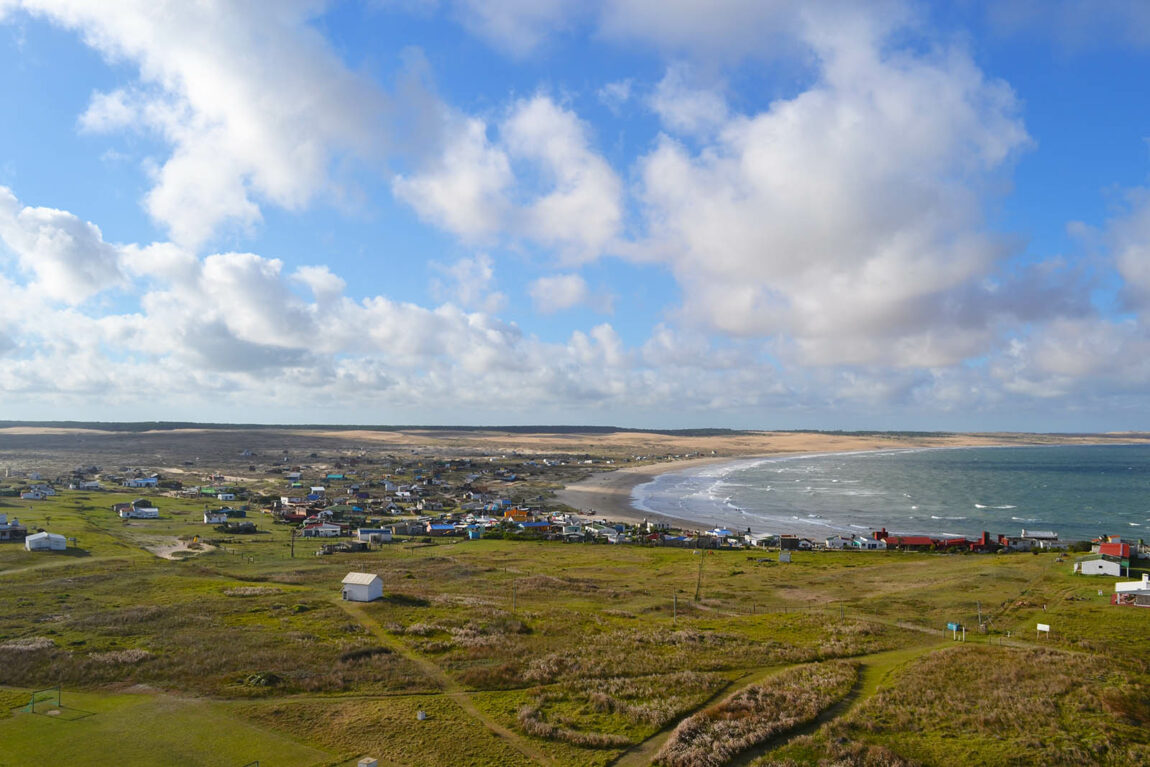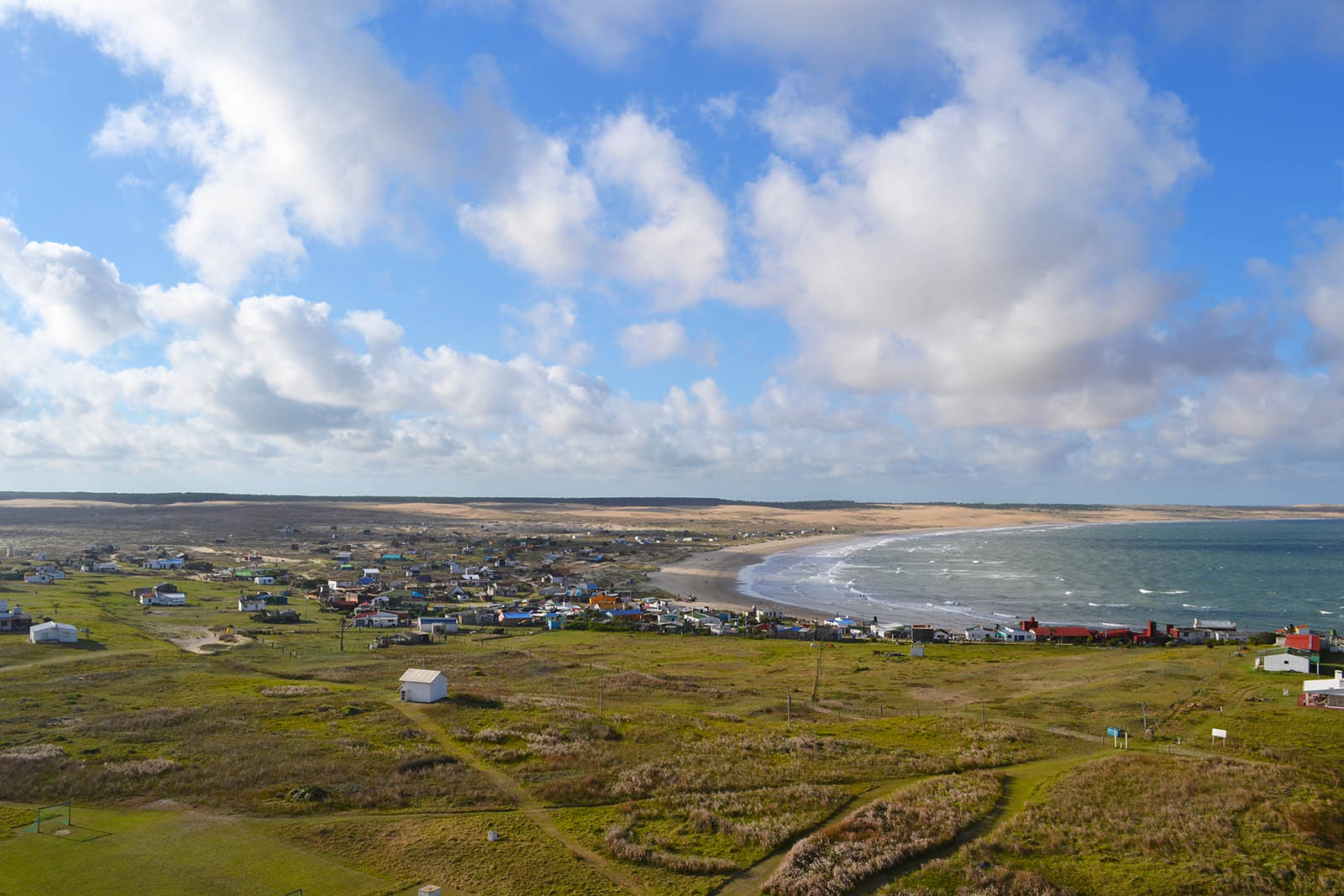 Located off the beaten path, Cabo Polonio in Uruguay is a paradise for those looking to unplug.
Picture a town where there is no electricity, no running water, and unpaved roads. A tiny hamlet surrounded by primordial dunes and stunning beaches in a virtually untouched landscape. For many of us in the digital age, it's hard to imagine a town like this exists today. But it does, and it's called Cabo Polonio.
Located in the department of Rocha in Uruguay, Cabo Polonio began as a small fisherman village on an isolated beach but over the years, tourists and bohemian locals alike slowly began to settle in this wild but hidden gem. In an attempt to disconnect and live a simpler existence without the snares of the modern world, this small beach town began to come to life. Cabo Polonio -or simply Cabo- as it's endearingly called by Uruguayans boasts a hippie vibe where freedom of all kinds exists untouched.
Today, it's become a bohemian paradise, dotted with surf shacks and fishing abodes mixed with beach houses. Throughout the year there is a vast swing of the pendulum for the population; while the local hippies and fisherman stay year round, in the summer months it gets packed with "cool kids" looking to have a memorable summer forming a one-of-a-kind beach town.
In 2009, the entire area was made into a national park, preserving its wild beauty in perpetuity. While the hamlet still gets packed with the summer crowd, everyone must adhere to strict environmental rules, including extremely limited modern comforts.
It is said that the name Cabo Polonio derives from a ship called Polonio that shipwrecked on the cape's shores and eventually sunk to the bottom of the ocean during the eighteenth century. However, recent research suggests the name could be attributed to the family name "Poloni" who was the captain of a ship that sunk near the cape.
What to do
Cabo Polonio offers the perfect place to relax and disconnect from the world including from all our daily to-do list and responsibilities. There aren't a ton of activities to do in Cabo Polonio and perhaps this is one of the reasons which makes the town so especial. However, here is a list of activities that you shouldn't miss when visiting this town.
Visit the lighthouse: An iconic attraction of Cabo Polonio, the lighthouse is hard to miss as it dominates the entire village. Climb 132 steps to get to the top platform and soak in breathtaking views of the town, the Torres islands, the sea lion reserve along with the dunes and beaches that surround Cabo Polonio.
Read blog: The lighthouse of Cabo Polonio: A must-see attraction in Uruguay
Enjoy the beautiful beaches: There are two beaches in Cabo Polonio with pristine white sand: La Calavera (to the north) and the Sur beach (to the south).
The Sur beach is where the 4X4 trucks enter to transport people to and from Cabo Polonio. You can reach the lighthouse if you walk on this beach and can marvel at the sea lion's reserve.
If you enjoy walking on the beach, from La Calavera you can reach Cerro de la Buena Vista in Valizas. It's about a 7km walk and you will be able to enjoy wonderful vistas towards Cabo, its beaches and dunes, and the colorful shacks. The view from here is defiantly worth hanging on your wall!
In summer, there are lifeguard services on both of these beaches.

Visit La Lobería: Located near the Cabo Polonio Lighthouse, La Lobería is a great place to marvel at the colony of sea lions and seals which coexist in harmony in their natural habitat. During the summer months, which is also the breeding season, the colony becomes really noisy as all the sea lions hang out on the rocks soaking up the sun. Both mothers and their cute children can be recognized by the sound they emit, so join the party with a hearty yell yourself!
Purchase artisanal crafts: Get a souvenir or two before you leave Cabo at one of the local handcrafts stands and support local businesses. Many shops have artisanal items that have been made with local materials.
Practice surfing: Cabo Polonio offers excellent waves for surfing; keep in mind that the water is usually on the cold side. Lessons for individuals or groups are available, and you can also rent surfboards and surfing gears. For surfers this is one of the best spots you'll find in Uruguay.
Enjoy the amazing sunsets: I think I am not partial when I say this, but Uruguay has some of the world's best sunsets. Head to Sur beach to admire the beautiful sunsets every day with some mate – the country's national drink/passtime.
Where to stay
If you are visiting Cabo Polonio during the high season (Mid-December-February) remember to make your reservations in advance. Accommodations fill up really quickly. Keep in mind there are many hostels but you can also rent a house.
La Perla del Cabo: Located directly on the beach front and literally only steps away from La Calavera beach, this hotel offers private bathrooms, a restaurant-bar, as well as a terrace to relax in the evenings. There is also wi-fi available.
Viejo Lobo: A 1-minute walk from the beach and a 15-minute walk to the lighthouse, Viejo Lobo offers budget accommodations with sea views. All rooms have shared bathrooms and you will also find common kitchen facilities available to guests.
Narakan: Narakan offers beachfront accommodations and with the regular amenities you'll find in Cabo, such as a restaurant and a bar. The hostel provides luggage storage space and free WiFi.
What you should bring
Cash: There are no ATMs, so remember to bring enough cash for your stay in Cabo.
Flashlight: You will need one during the night to navigate through the town at night.
Sunscreen: Remember that the sun is stronger in the Southern Hemisphere, especially from 12-3pm. Bring your sunscreen to avoid sunburn.
Where to eat
Salsipuedes: This coffee shop – open all year long – offers homemade cakes, empanadas, salads, juices, tacos, among other tasty treats.
El Timbó: This restaurant specializes in fish, seafood, beef (of course!), pasta and salads. Food is made from fresh local produce which will be served right to your table. This is as farm to table as you can get.
La Golosa:  Enjoy the beautiful views of the sea when dining at this restaurant which offers a wide variety of dishes.
El Templao: Get your groceries and basic supplies at the only market (grocery and convenience store) in town.
Getting to Cabo Polonio
Cabo Polonio is located on highway 10 (264,5km). It's a 3 hour and 30 minutes' drive from Montevideo.
Once you arrive in Cabo, you will not be allowed to drive into the village and will have to take one of the massive 4X4 vehicles which cross the dune fields. It's approximately a 20-minute ride to the village center. The cost is $U296 (US$7) per person. Children under 5 years old go for free. Keep in mind that you will only be able to pay in cash.
We are part of several affiliate programs including Amazon and Viator which means that we will earn a small commission at no extra cost to you if you make a purchase through the links included in this post.