/
Know before you go: 10 tips before travel to Uruguay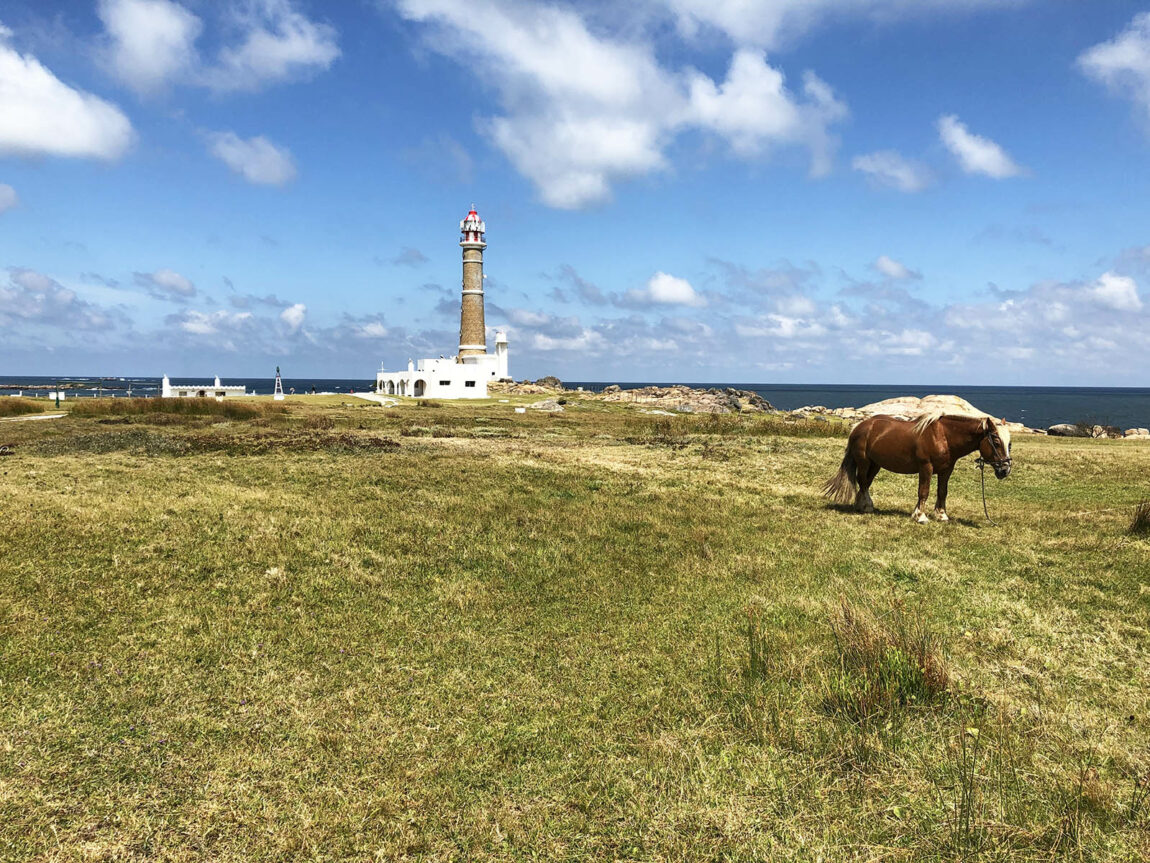 Before you travel to Uruguay here are some helpful tips to maximize your adventure.
Uruguay is our home. While I grew up in the States, I would go back almost every year and spend my "second summer" through the holiday season. Even in Washington DC with my parents, Uruguayan culture and traditions ran deep – I even married an Uruguayan girl! I am very passionate about my country and feel a responsibility to spread the word about Uruguay to the world. I hope this small love letter inspires you to take a trip down south and feel the warm ocean breeze as you eat some BBQ on the beach.
Modern and progressive
Uruguay has always been at the forefront of modern idealism – most obviously seen throughout the country in its architecture where the styles span trends of each era; from French Nouveau to Art Deco to 21st century minimalism. Digging a bit deeper you'll find Uruguayans have also applied this throughout their political history; it was the first country in the New World to give women the right to vote, the second country in South America to legalize same-sex marriage and the first country in the world to legalize marijuana. While Uruguayans keep pushing forward, you'll also be charmed to find some hold overs from previous epochs sprinkled into everyday life, like the mate.
We eat very late
Oh boy do we ever! Uruguayans have a late lunch and an even later dinner…especially in the summer months. Be prepared to eat around 10pm or later whether you go to a restaurant or visit some friends; you'll spend lots of time chatting over a meal no matter where you eat.
But don't worry, you'll have plenty of snacks to nibble on in between meals. Make like the locals and head to the rambla or beach with a bag of bizcochos (fresh baked pastries), a mate, and watch the sunset to inspire you for dinner.
Parrillas
The quintessential culinary experience in Uruguay; no matter where you are, there's a steakhouse around the corner. While described as steakhouses, they are closer to an old Texas BBQ joint with multiple cuts of meat on an open flame. Just picture walking into a restaurant, overcome by the delicious smell of grilled meat and then, seeing the entire back wall as a massive grill filled with every cut of beef you could imagine. You won't be at a loss for choices as you will immediately want to dive into some chorizos (sausages), asado (short ribs) or pulpón (rump steak). For the more adventurous you can ask for blood sausages and other yummy nasty bits.
BBQ, or asado, is more than just a meal – it's a lifestyle and culture that stems from our most prominent historical figures, the gauchos.
Food
Uruguay typically is one of the leaders in beef consumption per capita in the world. However, beef is not our only dish. We have major influences from Italy and Spain in our cuisine. You'll find pizza joints on almost every block and a huge variety of fresh baked pasta on every menu.
Tip: if you want to cook yourself stop by one of the many pasta shops throughout the country to get the freshest artisanal pasta you'll ever try.
We have very unique cultural dishes like the Chivito (a fully loaded steak sandwich), milanesa (deep fried breaded steak), ñoquis (or gnocchi – traditionally eaten every 29th of the month), tortas fritas (fried dough traditionally eaten when it rains), Pascualina (a spinach tart like spanakopita) and pasta caruso (a unique sauce made with cream, ham, mushrooms and tomatoes with your choice of pasta).
This doesn't even begin to scratch the surface and we haven't mentioned sweets! You'll find lots of desserts like panqueques de dulce de leche (crepes stuffed with dulce de leche), and the Torta Chaja (a peach and merengue cake) only found in Uruguay.
Peso
Exchanging money is simple and places are easy to find.  You always want to have cash in hand, especially in some of the more rural parts (including beaches) just in case.
Many restaurants will encourage you to pay with credit cards if you are a tourist – as a foreign visitor using a credit card you may be exempt from sales taxes, so ask ahead of time.
If you plan to eat with friends and plan to split the payment between each other, make sure you tell you waiter before ordering; due to a variety of regulations, it is very difficult to split the payment after ordering.
Tip: When you exchange currency, do not do it in the airport as you'll find better rates at malls and even hotels.
Transportation
Uruguay is a safe country, usually listed among the safest in South America. Driving around the country is fairly simple, there are few difficult terrains and the roads are pretty straight forward. Montevideo and Punta del Este are the most complex places to drive, as most "big" cities tend to be, so make sure to use your GPS!
Uruguayans tend to drive fast…ok very fast, and road rules are a casual suggestion to follow. If you rent a car, make sure you drive in the right lane and use all of your "spider-sense" while on the road.
There are lots of modes for transport – taxi and buses are all over the country for public usage, while Uber is only available in Montevideo and Punta del Este (for now). I recommend you use Uber where available as it's safe and cheap. Taxis can overcharge tourists so watch out.
I recommend you use the bus for trips – buses run at every hour from terminals to take you to the beaches of your choice or into the Uruguayan countryside. Make sure you ask for the direct bus lines or your trip will take a lot longer than anticipated.
Tip: Uber is great but there are some issues when going to and from the airport. When you arrive, there are car services that will take you to your destination and then back to the airport when you depart; some of these services will ask for payment for the return destination but will do so at a reduced rate.
Beaches to ranches
Uruguay is famous for its miles and miles of coastline – and Uruguayans are fanatical about the beach. If you don't have a place at your favorite beach, then you rent one for vacation…every vacation. Add the fact that Montevideo is a beach lover's dream with beach access just about everywhere in the city.
Uruguay is not only for beaches – you have lots of ecotourism, very cool spots in the countryside, and you can visit a classic estancia, or ranch. Estancias are a must as you will stay in a classic Uruguayan estate from the 1800's (which are now retrofitted as resorts) and get the full gaucho experience which includes riding horses through the countryside.
Another new tourist attraction are vineyards. In Uruguay you can get the full tasting and food pairing experience, and even stay overnight. I recommend you stop by Bodega Garzón, Uruguay's most award winning vineyard, in Jose Ignacio (30-40 minutes from Punta del Este). While you are there stop by Garzón the restaurant, the town of Garzón, just a short drive away to dine at world famous chef, Francis Mallmann's flagship restaurant.
Football
Football, or soccer, is pretty much religion here in Uruguay. No matter where you go, you'll find kids playing in the streets, friends gathered in cafes watching games, or families arguing who is the better team. Uruguay has a rich history of soccer including multiple World Cups (recognized by FIFA as a 4-time winner), winners of international tournaments of all kinds, and even winners of the Mundialito (a tournament of past World Cup Champions that happens once every 50 years).  While Uruguayans love the international teams, they are fundamentally split between two club teams – Nacional and Peñarol. These two teams rival the modern European clubs in trophies and international fame.
Tip: If you plan your trip right, you may get lucky and catch Uruguay's biggest rivalry – Nacional vs. Peñarol – at the Centenario stadium. It's an experience you will never forget with fans singing, banging drums, and shooting fireworks off from the stands all game.
Mate
The mate, the source of my comfort. Every afternoon when I make one, it floods me with memories of drinking the piping hot tea with my grandfather. Mate is another of those traditions that cut across the Uruguayan and Argentine boarder – areas with deep connections to the gaucho. The drink, made by pouring boiling water into a gourd with dehydrated leaves and drunk through a metal straw, is a vital experience. You'll find everyone in Uruguay drinking it; whether they are relaxing at the beach, studying for a test, in the office, or simply walking the Rambla, the mate is as essential to our culture as wine is to the French.
Music
Uruguay is similar to Argentina in musical taste, culture and heritage. You'll find that almost every musical style or artists has legitimate claims to both countries; leaving modern audiences bewildered at the true origins of the artist or work. This is the case for our most famous genre and artists – the Tango.
However, there are two uniquely Uruguayan forms of music that are not found anywhere else: Candombe and Murga. Candombe is essentially a drumline (made from pear shaped drums), whose origins can be found in Afro-Uruguayan descendants and is very popular doing Carnival. However, Candombe is heard year round through Llamadas, long drum processions calling for neighbors to dance in the streets, that spontaneously pop up throughout the year.
Murga is another genre that is linked to Carnival – it's a theatrical music group who play all Carnival long. Imagine elaborate shows with brightly painted singers, like an army of happy jesters, singing almost acapella with the sound of drums rolls keeping the beat.
Bonus: Uruguay and Argentina share the same culture with little differences due to geographical distances. If you have been to either country, you'll feel right at home visiting the other one.
We are part of several affiliate programs including Viator and Amazon which means that we will earn a small commission at no extra cost to you if you make a purchase through the links included in this post.