/
Know before you go: 10 tips before travel to Romania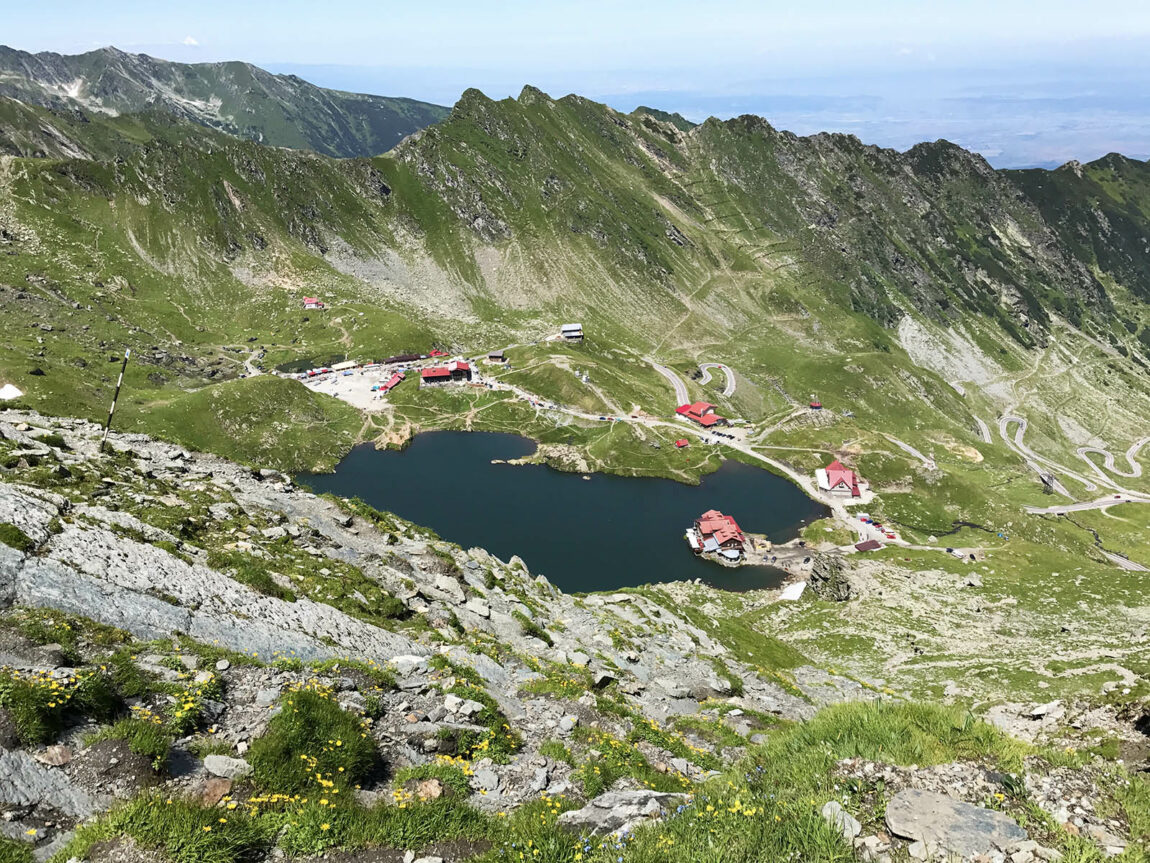 Romania is one of the coolest destinations where few western tourists visit. Ask around and see how many of your friends have it on their bucket list…not many do but EVERYONE should add it.
Romania is easy to fall in love with – unspoiled medieval towns, lots of outdoor adventures, friendly locals, and a deep history – this is a country you shouldn't skip when traveling to Europe.
No matter when you go, Romania will provide a unique experience for that season. We went in July and were able to do many hikes and other outdoor activities. In the winter, you will find some of these options closed. However, you can stay in an ice hotel in Bâlea Lac if you travel in winter.
Internet and Wifi connection
Romania has some of the best internet connection in the world. No matter where we found ourselves – from isolated mountain tops to tiny villages – we never had any issues; in fact, the connection in the mountains was better than in some places in the US.
This is a major asset for roadtrippers and travelers alike who rely on Google or Apple Maps instead of a GPS. We used Google Maps almost the entire trip, and never got lost while using it. While the rental car had a decent GPS, we ended up getting lost leaving Bucharest until my wife had the bright idea to fire up Google Maps. Trust us, it'll save you a lot of travel time and you can still make stops in villages or castles you'll find along the route.
Tip: If driving, make sure to pack some motion sickness medication that may come from the serpentine mountain roads. Also, drivers are very "Latin" driving with the same intensity you'll find in places like Italy, Argentina, Spain and Uruguay.
What to pack
The weather can change drastically depending on where you are in Romania. In the mountains you can experience every season in a single day, so pack accordingly. Make sure you layer up and carry easy to pack waterproof ponchos. In summer you'll have very nice warm days that are perfect for traveling.
Tip: it is important to have the right hiking boot as the mountain terrain is full of jagged rocks. You will need a pair of boots that have grips on both ends to help keep you balanced. Below are the hiking shoes we used and highly recommend. They are waterproof and provide cushioning and stability.
Language
As speakers of multiple Romance languages, including our native Spanish, Romanian can be hard to pick up. While it is one of the main romance languages, you can also feel Romanian history and geopolitical influences through the language.
Don't be nervous because it's mostly phonetic and you can always find someone who speaks English…or in our case perfect Castilian Spanish. If you happen to be in a small town, use Google Translate on your phone to help navigate conversations with locals.
Currency
Despite joining the European Union back in 2017, Romania's currency is the lei for now. As of January 2020, 1 euro equals 4.87 lei. You can exchange or withdraw local money from the ATMs.
Dracula
Dracula was the mythical blood sucker who put Transylvania on the map. However, Bram Stoker never went to Romania and his description of the country is dramatically different than reality. Yes, castles and forests dot the mountainous landscape, but we found it to be bright and cheery instead of the land of monsters. In fact, the town where Dracula's inspiration, Vlad the Impaler, was born -Sighisoara- turned out to be extremely colorful with yellow houses brightening up the cityscape.
Everyone wants to go to Bran Castle, the inspiration for Castle Dracula and boy does it live up to the reputation. If you ever played Castlevania on Nintendo, then you'll feel like you've been at the castle before. In reality, Vlad had very little to do with the castle (we visited his real fortress later) but this impressive castle is a major tourist destination.
Bran Castle is one of the best pictures you'll take during the trip and we found a great location not far from the town. Club Villa Bran is a local resort with great food and even better views of Bran Castle.
Oh, and don't worry about garlic, you'll have plenty of garlic in the local cuisine to protect you from creatures of the night.
Electricity
As with most countries in Europe you may need an adapter. Romania's electrical sockets take the standard continental European dual round-pronged plugs. All outlets in Romania provide a standard voltage of 230V. We recommend you buy an universal adapter so you don't need to worry about figuring out the right adapter every time you travel.
Bucharest city center/Party central
Bucharest is a fascinating city where you can see the history of Romania in every building. From Medieval ruins to French Nouveau (aptly christening the city "The Paris of the East") to Communist era buildings and giving way to 21st Century Modernism, Bucharest wears its entire history on its sleeve.
As with most European cities, the city center is the hub of tourism but it also provides the most picturesque walking experiences in Bucharest. However, it is also the local party center and the party doesn't stop till sunrise.
Bucharest, like many major European cities, is very safe for travelers. We stayed at the beautiful Hotel Europa Royale, which is located directly behind the ruins of Vlad the Impaler's Princely Court!
blast of color
Romania is full of color. From fields of yellow sunflowers to purple mountains, the Romanian countryside can inspire any artists worth their salt.
However, the color doesn't stop there. Town after town you will find cheerful colors and bright hues throughout. Yellow houses, pink municipal buildings and cobblestone streets charm visitors and locals alike.
Check out Sighisoara, which is by far the most colorful town in Romania but also one of best-preserved medieval towns in Europe.
Stop and smell the flowers. Sunflowers dot the landscape during summer in Romania giving the landscape a sea of bright yellow. I'm not one who tends to notice flowers but you cannot escape the fields of these beautiful flowers following the sun as you drive through the countryside.
Food
You can see a pattern in Romania where history and geopolitics leave an indelible impression on the country. Food is no different. You'll find most of the local fare has been influenced by one historical epoch or another – From delicious  Sarmale (Cabbage Rolls, similar to dolmades) to Mititei (caseless pork sausages, similar to kabobs) to Brânzoaica (fried sweet cheese pastry).
Food here is hearty, will stick to your ribs, and is absolutely delicious. Some dishes can have intimidating ingredients, like garlic or tripe soup for example, but don't be scared; look to what the locals are eating and dive in. You won't regret it.
We also had great teatime snacks that reminded us very much of our home country of Uruguay. Make sure you stop by a coffee shop or even better a confectionery for those with a major sweet tooth.
If you want a true Romanian experience, make sure you have a night cap of Țuică, local plum brandy. While very tasty, the liqueur is very strong and will put some hair on your chest!
Tip: Water is very safe to drink like in most of European countries.  
Cabanas
Cabanas in Romania are mountain cabins/inns that host overnight hikers. They can be found throughout any trail, and while custom dictates they must take hikers regardless of space, we recommend you book in advance to get a private room. Many have social media or websites, but they don't all do online booking. Best to call ahead and make your reservations – keep handy your bank account information as some will not accept credit cards in advance.
We are part of several affiliate programs including Amazon and Viator which means that we will earn a small commission at no extra cost to you if you make a purchase through the links included in this post.