/
Know before you go: 8 tips before travel to French Polynesia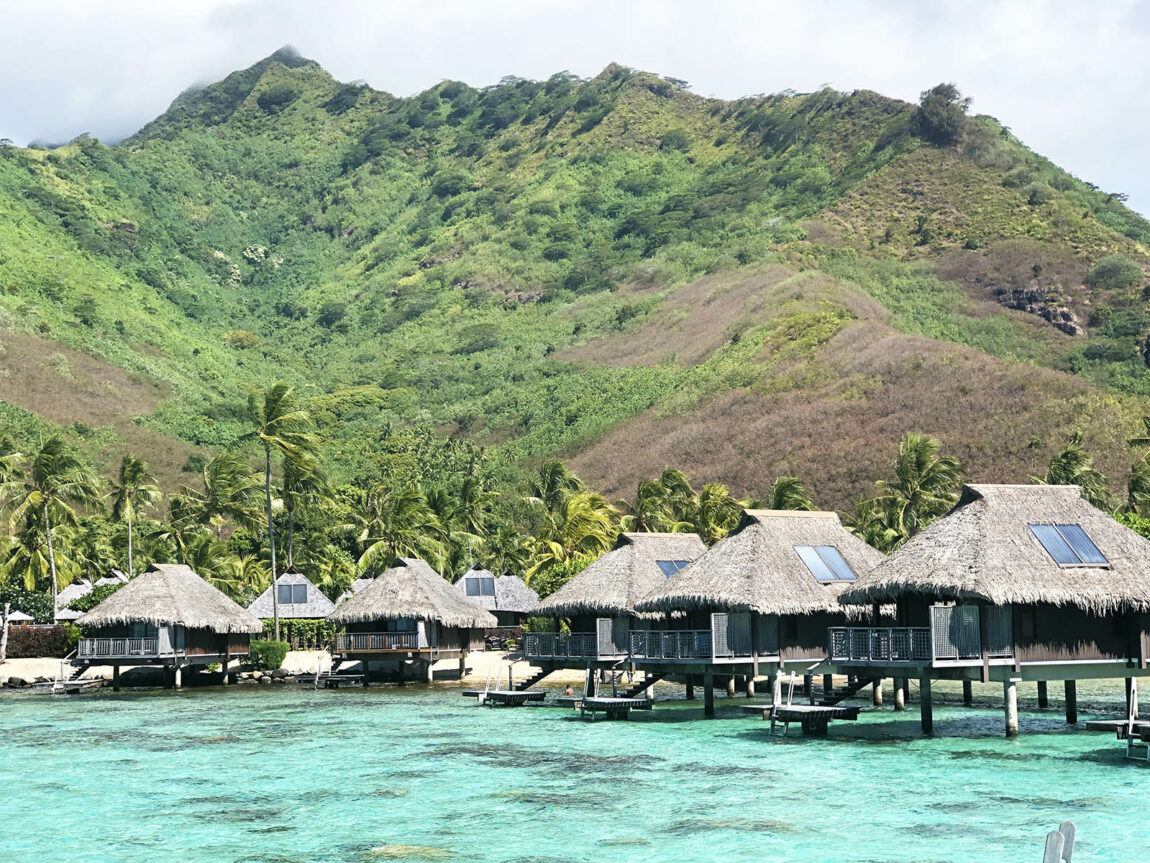 Learn 8 helpful tips before you travel to the wonderful destination of French Polynesia.
Whenever I think about French Polynesia a few things come to mind: Tahiti, Bora Bora, Gauguin, and surfing. French Polynesia is the true "once in a lifetime dream destination"; not only are the islands literally in the middle of nowhere but the associated costs can be daunting. I was so excited when we decided to make this our honeymoon destination and it would definitely check one off our travel bucket list. However, I quickly realized how little I knew about the islands. Here are some tips you should know before travel to French Polynesia.
Island hopping: what island(s) to visit
French Polynesia has an enormous number of islands that can overwhelm travels when choosing where to go.  Bora Bora is the most popular island, but the hidden gem is Moorea – you have an entire island with tons of beaches and restaurants. In Moorea, you'll have lots of opportunities to venture out on your own, explore beaches and hike up mountains to get unbelievable views. We highly recommend you don't skip over Moorea, as you'll have many more things to do than in Bora Bora (and expeditions/tours are much cheaper).
Tahiti, the capital island, is much more urbanized than you would expect and can tend to be overlooked. While it has its charm, it's a great island for surfing, our focus was maximizing our time relaxing by the beach. We stayed one night upon arrival and set off to Moorea in the morning.
If you plan to visit multiple islands, consider Air Tahiti, the domestic air carrier (Air Tahiti Nui is the international carrier). Air Tahiti offers several multi-island passes which can save you lots of money instead of booking multiple single leg flights.
Surfing
Surfing is big here, like in many South Pacific islands, and if your timing is right you can catch some of the biggest names competing in the Billabong's Tahiti Pro Teahupo'o in this elite tournament. But don't just watch…Tahiti is great for surfing and there are lots of schools for beginners to learn the sport!
Pearls
French Polynesia is famous for its abundance of pearls…specifically black pearls. In truth, pearls can be bought pretty much anywhere on the islands, from resorts to jewelry stores. For more adventurous types you'll have a chance to dive for pearls, but unlike Steinbeck's The Pearl, there are plenty of farms offering travelers lots of opportunities to harvest these jewels.
Gauguin
There are few places in the world that have become so synonymous with a single artist, and French Polynesia goes hand in hand with Paul Gauguin, the post-impressionist painter. The moment you land in the archipelago, you are instantly transported to his world. It blew my mind to get such a sense of familiarity just by being acquainted with his paintings of the islands and its inhabitants.
More than that, Gauguin lived the western dream of leaving civilization behind to live in paradise – you can even visit his grave. He served as the inspiration for generations of artist and travelers, despite his shortcomings you cannot help but see the islands through his eyes, experiencing the intense colors sprinkled throughout and snapshots of life his paintings offer. Many times on this trip I would find myself looking at the landscape feeling I was in one of his works – it is that close to the reality of the islands.
On the ground
Language:
Yes, it's obvious that French is the official language, but you'll find English is widely spoken as well.
Safety:
French Polynesia is one of the safest places in the world, but it's always good to practice basic precautions – don't leave valuables out of sight and don't walk around by yourself on deserted beaches.
Plugs:
Power plugs are type A, B (both are used in North America), and E (typically used in Europe). The standard voltage is 110/220 V, and the frequency is 60/50 Hz. While we had no issues using type A or B, it's always best to have a universal adapter (with surge protection) handy.
Currency:
The local currency is the French Pacific Franc (CFP). US dollars are widely accepted, especially for excursions, but if you are off on your own it's best to have some of local currency for small purchases. Keep in mind that some shops, like roadside food stalls will only accept cash.
You can use your credit card at resorts, for car-rentals, restaurants, and various shops.
Tip: ATMs are called "billetterie" and can be found in banks, resorts, and some post offices.
Expensive
Yes, French Polynesia is an expensive destination to visit, but there are some tips to avoid all the expenses. As one of the more desired honeymoon destinations, a trip to French Polynesia is a luxurious experience with overwater bungalows, lots of luxurious resorts and R&R options that can dent your wallet.
We did a half board option that included breakfast as our meal option, which worked well in Moorea – the island has plenty of dining options and you can get cheaply priced groceries at any market (perfect for a picnic or on-the-go meal while exploring). However, when we got to Bora Bora we realized that an all inclusive option would have saved us much more money! The most popular resorts are too far from the main section of the island that you are essentially forced to have all your meals at your hotel.
Tip: Strategize your excursions carefully. For example, you can go whale watching from any island as all boats go to the same geographical area, but in Bora Bora the prices are almost double what you would pay in Tahiti or Moorea. 
Marine life
Whale watching is a must do when visiting French Polynesia, but what's even more fun? Swimming with humpback whales! The islands where you will have the best chance to see or swim with whales are Moorea, Tahiti and Bora Bora. Moorea is all around the best choice to go on a small group tour to see whales – it's much more affordable than Bora Bora for ocean adventures to see marine wildlife.
When in Bora Bora, you can take advantage and visit the Sea Turtle Sanctuary on
Le Meridien resort
or take one of the many tours to swim in the wild with these adorable animals.
If you are more adventurous, I recommend swimming with sharks and rays. Don't be scared of these prehistoric predators – all the sharks you'll swim with are too small and too scared of humans to make the cut for Jaws.
And who can forget the stunning coral reefs of French Polynesia? The islands are surrounded by some of the worlds best corals and you cannot miss this opportunity.
There are plenty of locations around the islands where you can go scuba diving for a deep-sea adventure. If you are a beginner, you can find multiple locations to get certified and take safety courses.
Tip: The archipelago has countless animals to see – birds, dolphins, fish, even wild horses. If you go on a guided tour, make sure you combine as many as you can; tours can be very costly. Our small group excursion to swim with sharks included swimming with rays and snorkeling with fish in coral reefs.  
Wet and dry seasons
French Polynesia, like most tropical locations, has wet and dry seasons. The islands are at their best between June and August, the southern hemisphere's winter months.  During this time, the weather is very pleasant during the day with cooler nights, and there's a smaller chance of storm clouds coming in to a perfect day. However, this is also the high season, and prices will skyrocket.
During the wet season, from November through April, you'll find tropical storms roll in much more frequently, but the storms can be short-lived, with the sun out again before you know it. Keep in mind that with storms, you'll have the summer humidity to deal with so make sure your hotel has AC!
We are part of several affiliate programs including Amazon and Viator which means that we will earn a small commission at no extra cost to you if you make a purchase through the links included in this post.