/
Punta Colorada in Uruguay: The laid-back beach town of your dreams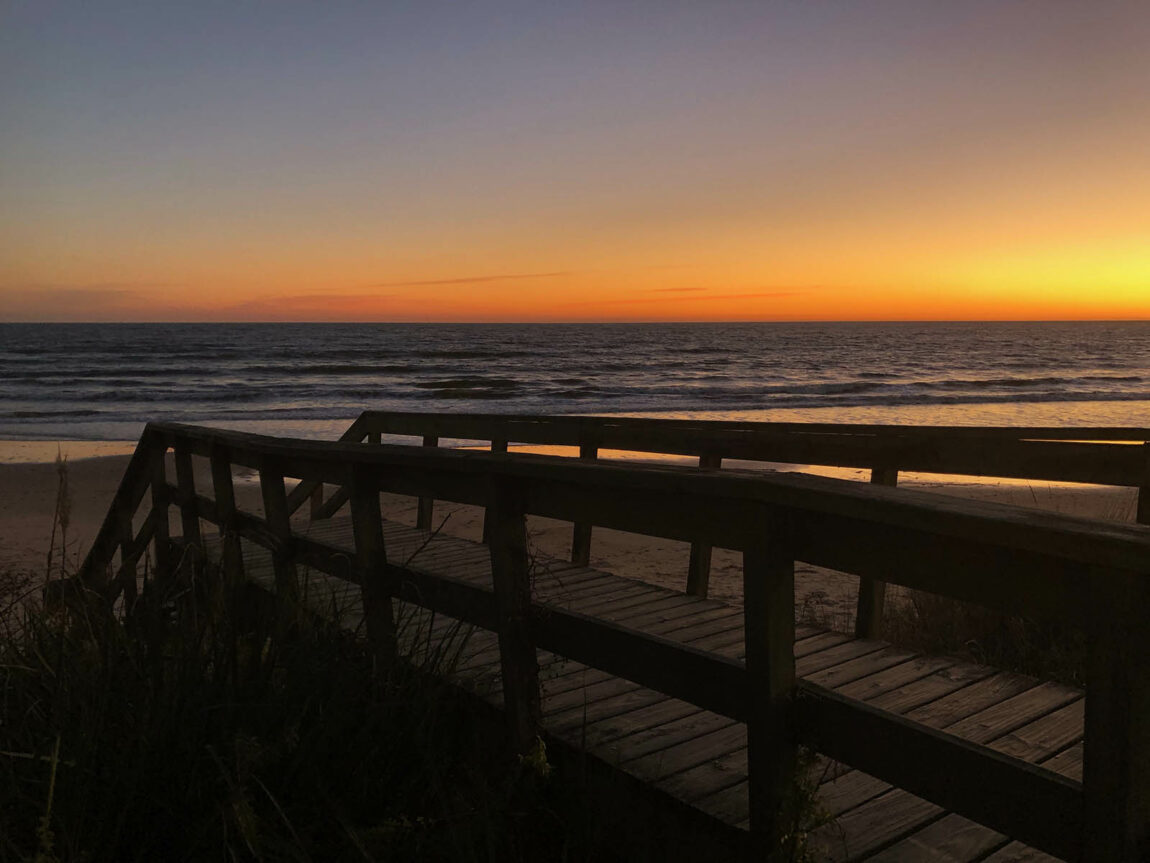 Conveniently located along the famed Uruguayan coast – only 10 minutes from Piriápolis – Punta Colorada offers the perfect trifecta: beautiful beaches with long stretches of sand, breathtaking sunsets, and a feeling of peaceful tranquility following you wherever you go.
When you arrive in Punta Colorada, you're welcomed by the soothing sounds of birds happily chirping, incredibly fresh air, and the hypnotic sound of crashing waves. It's easy to slip into total relaxation in this cozy town; grab a book, head to the beach, or walk/bike its unpaved roads and be ready to leave your worries aside. Oh, and the "southern hospitality" abounds in this small beachside town, don't be surprised if unfamiliar people say hi to you – this town is full of friendly locals willing to have a casual chat as they meander through the day.
Originally a fishing village, Punta Colorada has significantly grown in the past few years; attracting those who want to escape from busy Montevideo and get lost in the slower coastal pace. Because believe it or not, time seems to go much slower when you are in Punta Colorada. There isn't a lot to do in this sleepy beach town – and this is one of the reasons why I love it so much. There are no to-do lists, no packed schedules, and especially no rush; on the contrary, it offers the perfect relaxation spot to recharge and disconnect from the world.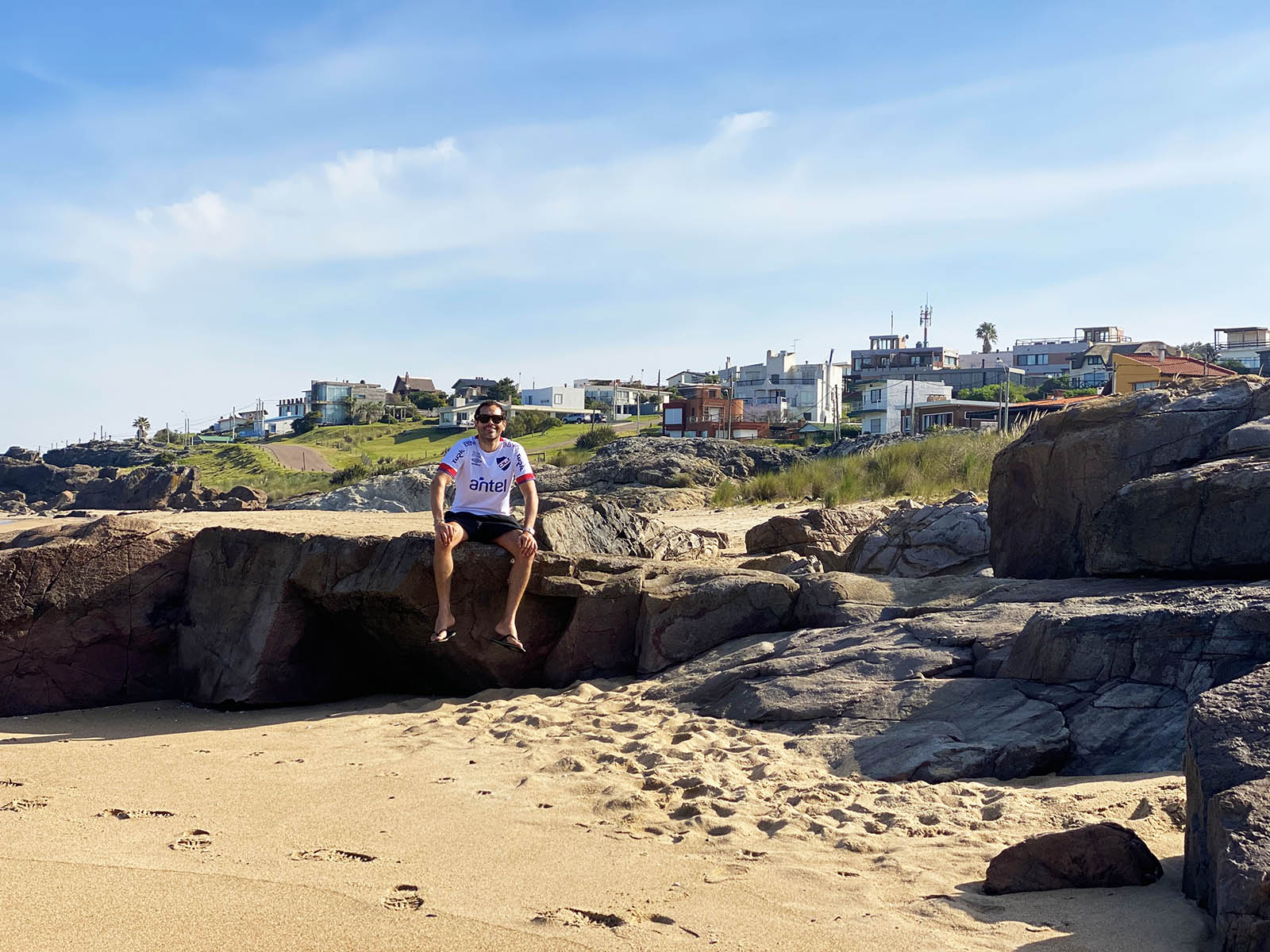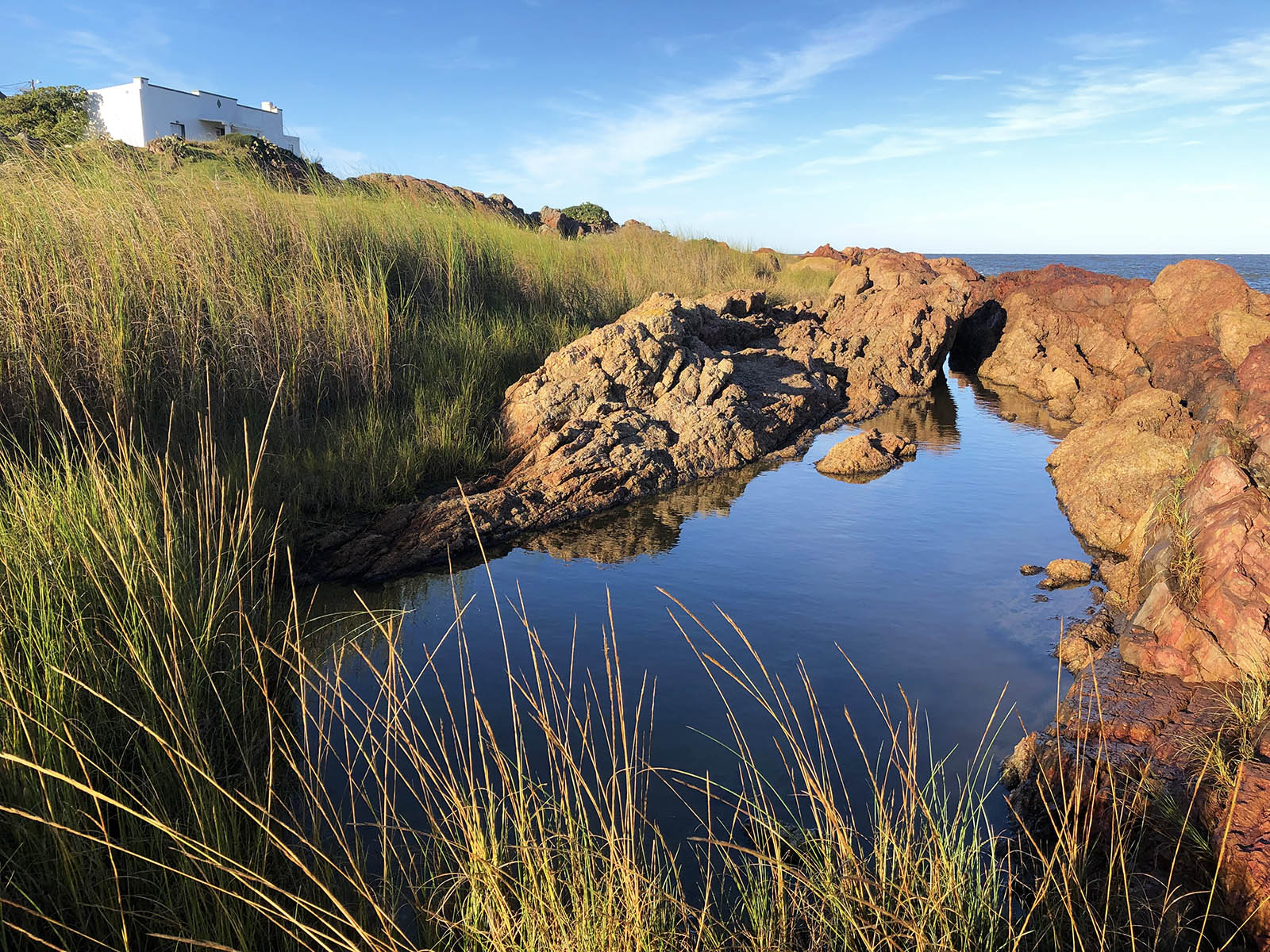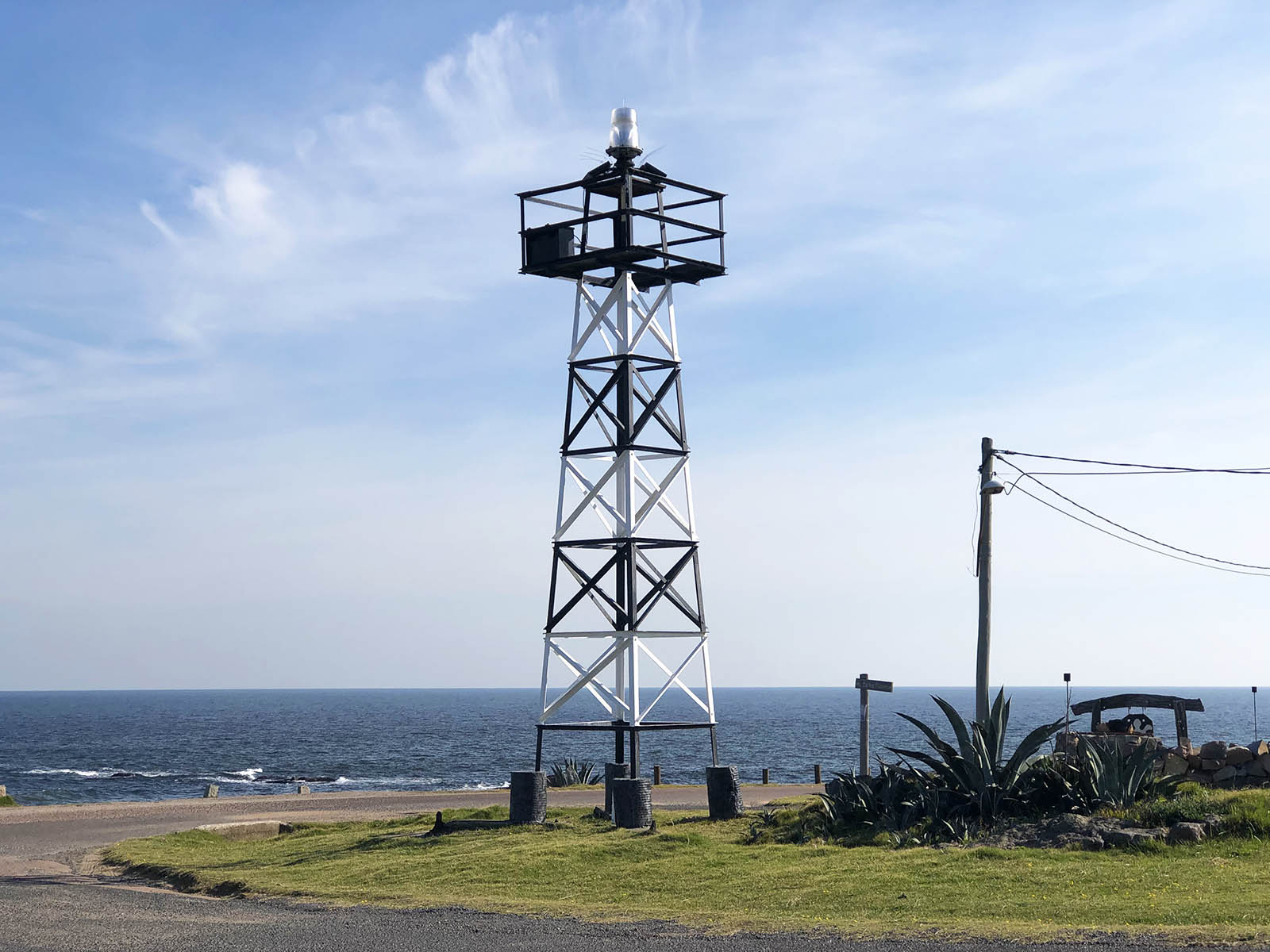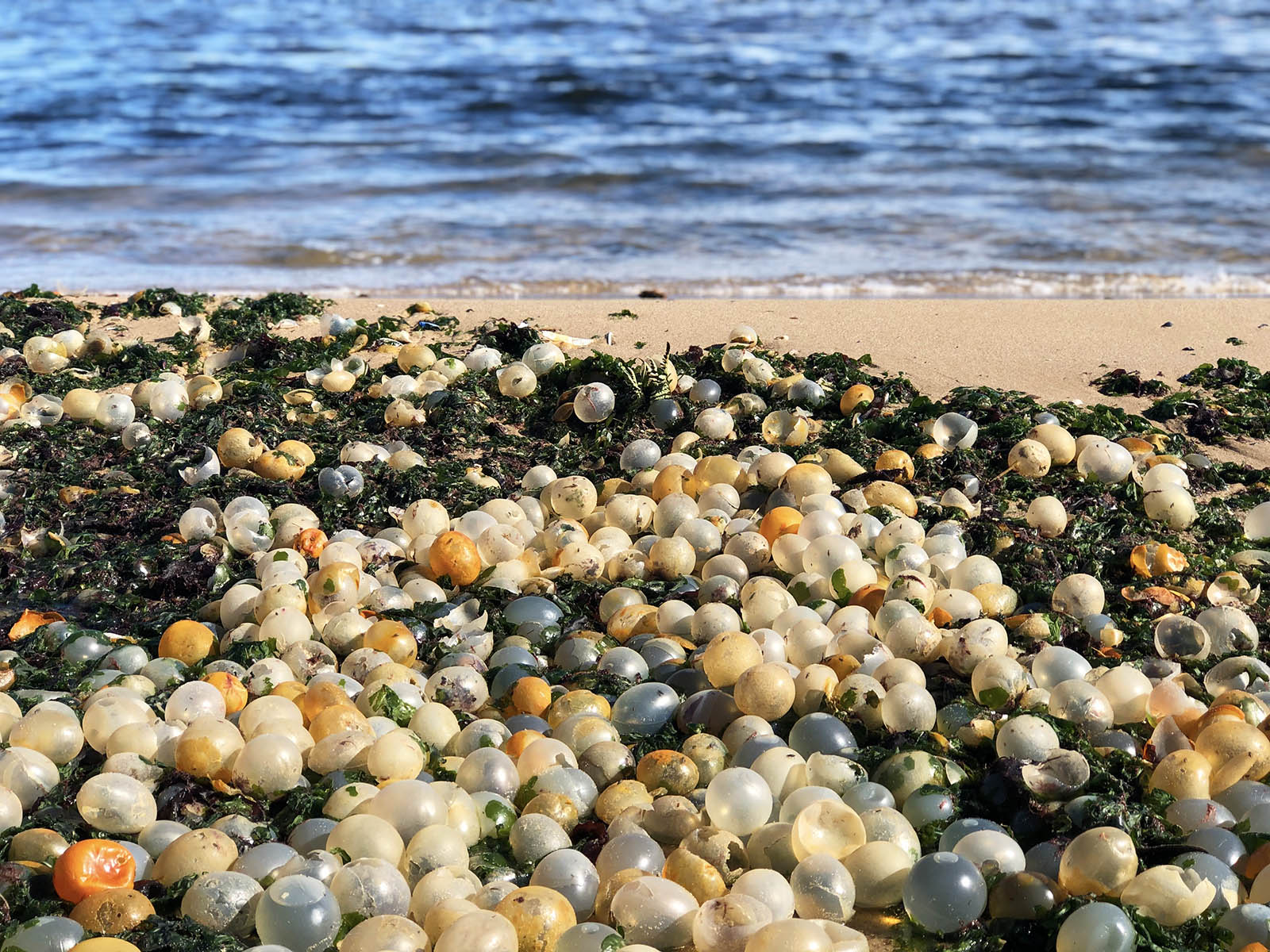 Punta Colorada is tiny. There is a supermarket (called Las Estrellas) located on the main street where you can get basic groceries, as well as literally a couple of restaurants dotting the town. But that's the extent of it. Because of municipal regulations, Punta Colorada is not allowed to build big commercial buildings, or get over developed like Punta del Este. However, its close location to Piriápolis, another stunning resort town, means in only a few minutes time you can have access to plenty of dining options, entertainment, and hotels.
Read blog: Know before you go: 10 tips before travel to Uruguay
The name Punta Colorada derives from the red color of the rocks that jut out into the sea. Below is a list of things you can do when visiting Punta Colorada:
Enjoy the beaches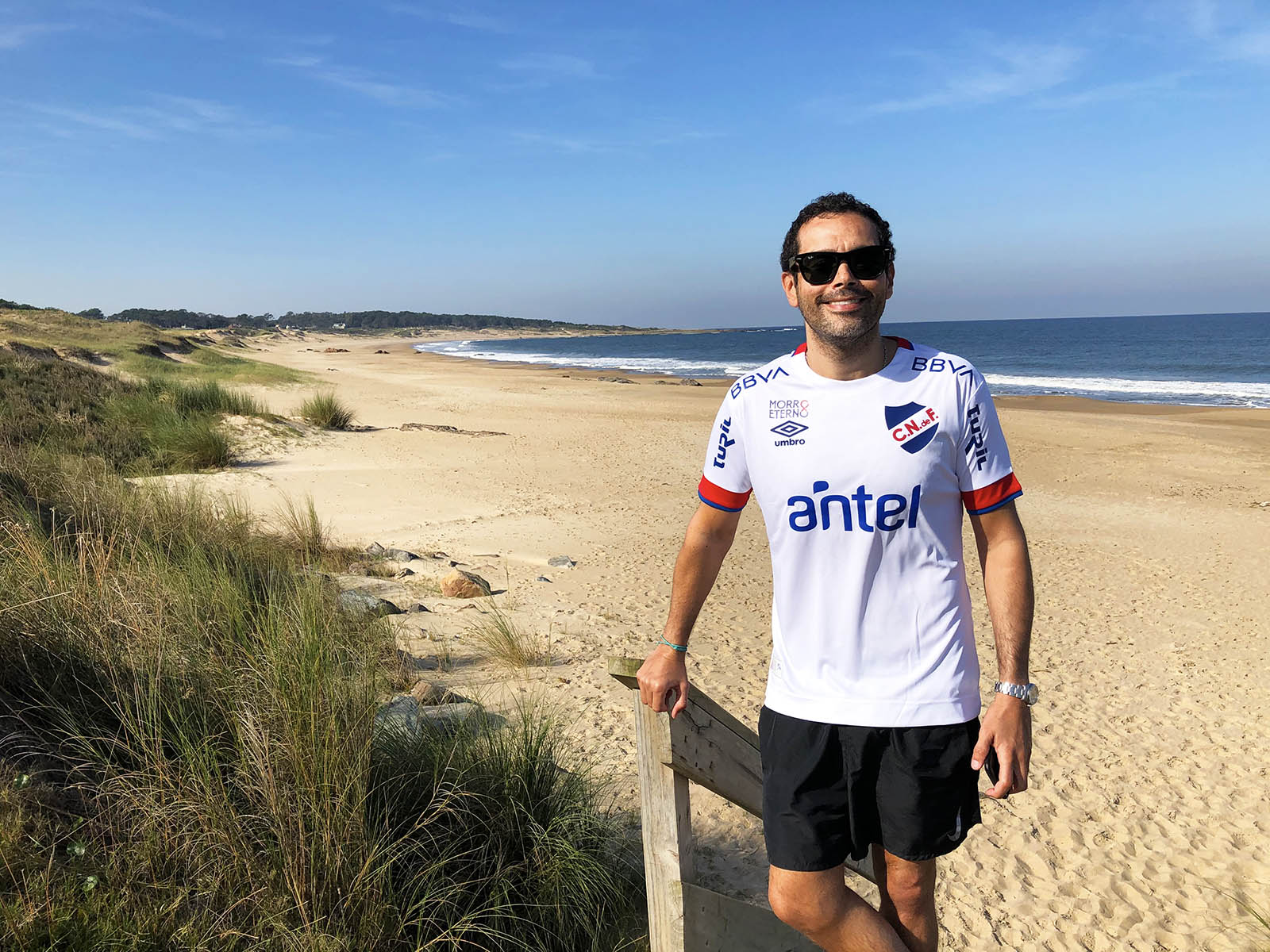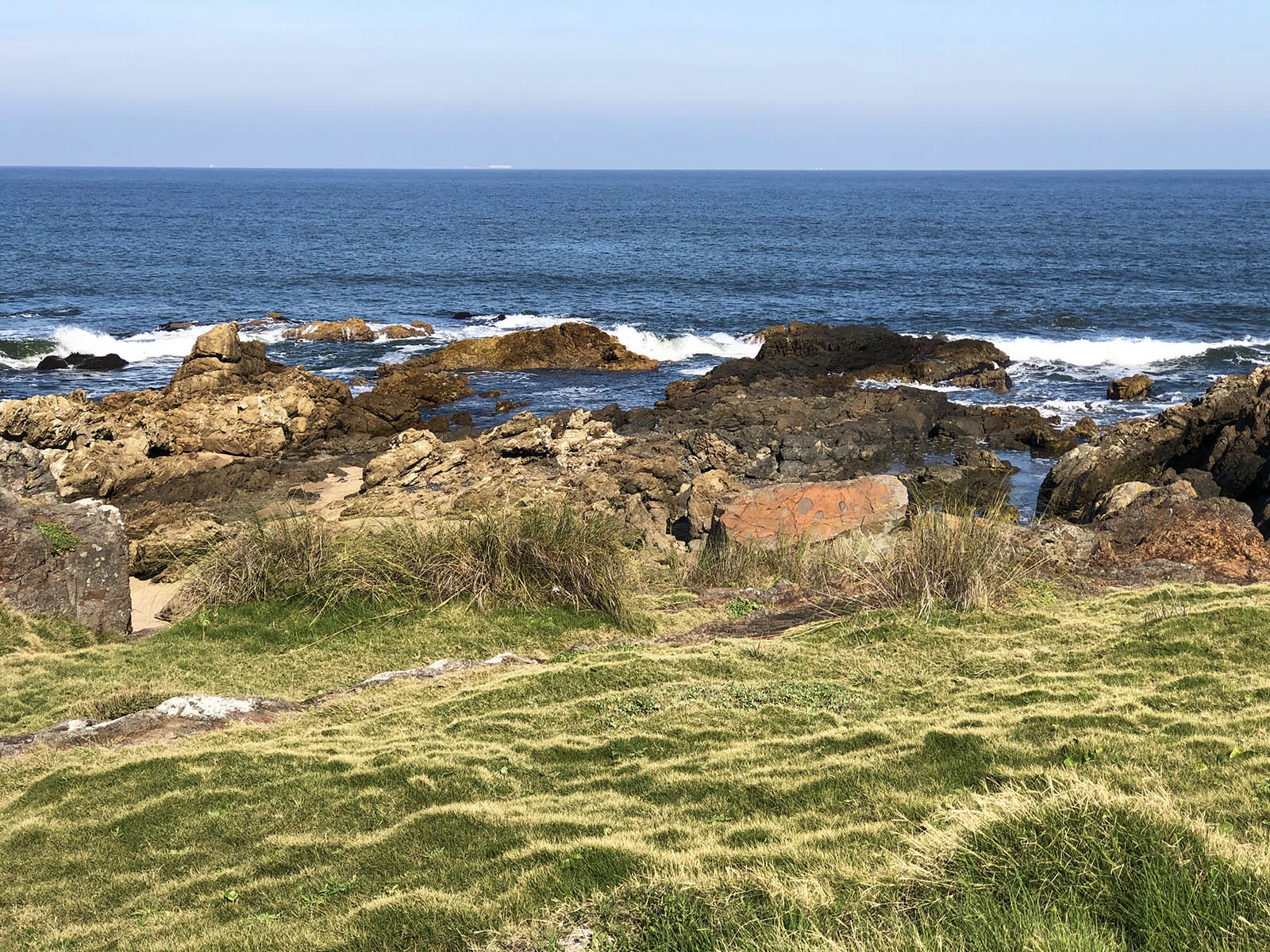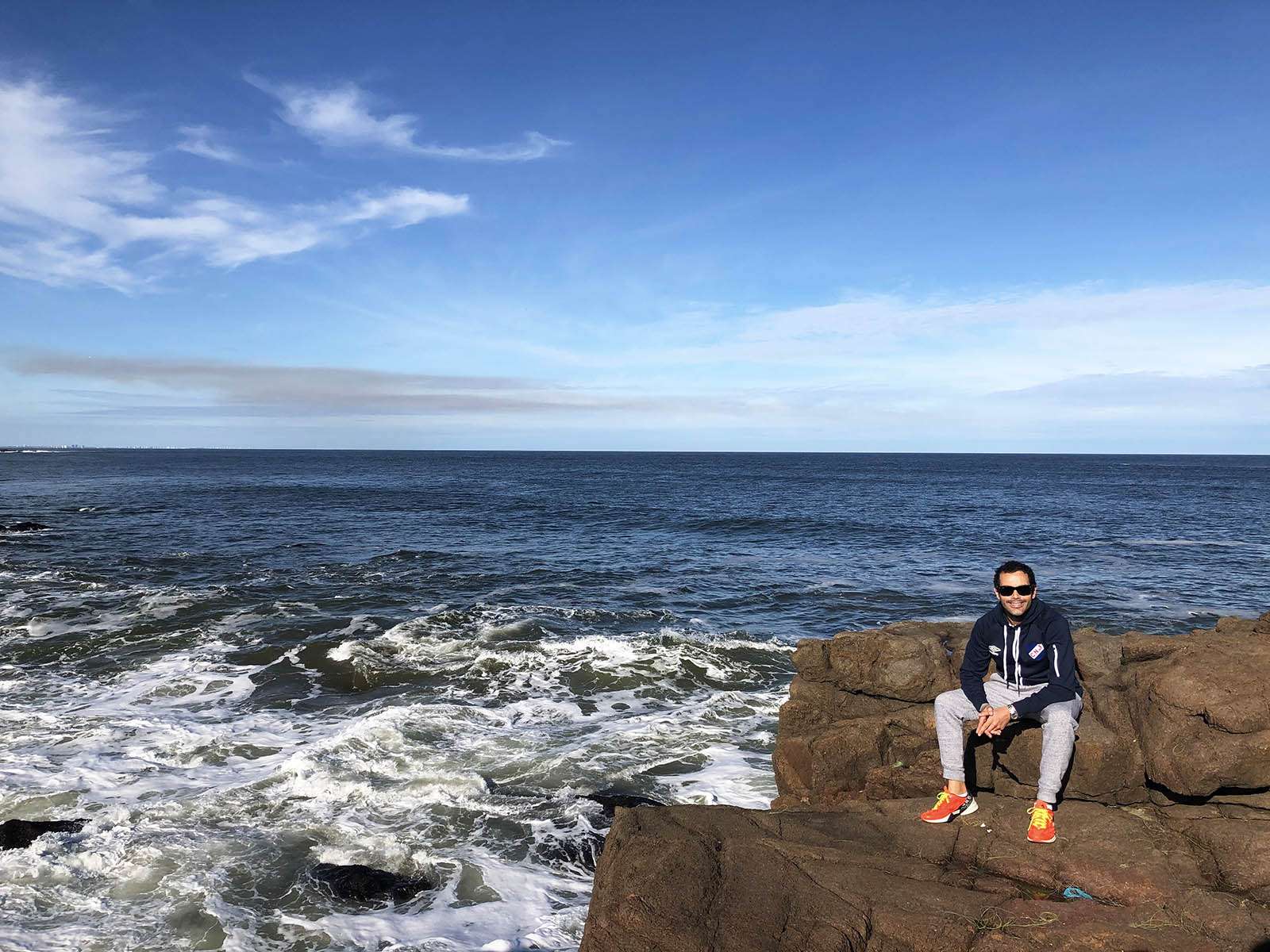 During the high season (January-February) beaches get filled with families and you'll spot a large number of kids building sandcastles or swimming. Punta Colorada has two very distinct beaches which have the same names as the beaches in Punta del Este: La Brava and La Mansa.
La Mansa (west side): This is the perfect spot to watch the sunset and be stunned as the sky gets splashed with pink and orange hues. At this beach you'll see plenty of families with kids as the ocean is calmer than in La Brava.
La Brava (east side): This beach is surrounded by a rough red landscape and offers great waves for surfing. It's more frequented in the morning because afternoons can get pretty windy. Despite its name, this beach is perfectly safe most of the time but it has a stronger current than La Mansa as you'll notice by the choppy waves. See if you can spot the skyscrapers on the horizon – they mark cosmopolitan Punta del Este's skyline.
La Brava is a perfect spot for fishing as these waters are heavily populated by large croaker, brótolas, southern kingfish along with mackerel. If you are visiting Punta Colorada during the winter, bring your binoculars as you'll be able to spot whales as they make their way to south – an unforgettable experience.
Go fishing
Punta Colorada has ample fishing opportunities that draw both experts and amateurs alike. You can choose the laid-back approach, pull up a lawn chair along the beach or rambla and pass the hours fishing by the sea. The entire coastline is full of great spots, but if luck isn't on your side you can always get fresh fish at one of the nearby fish stands. You can also charter a boat to do some offshore fishing in nearby Piriápolis.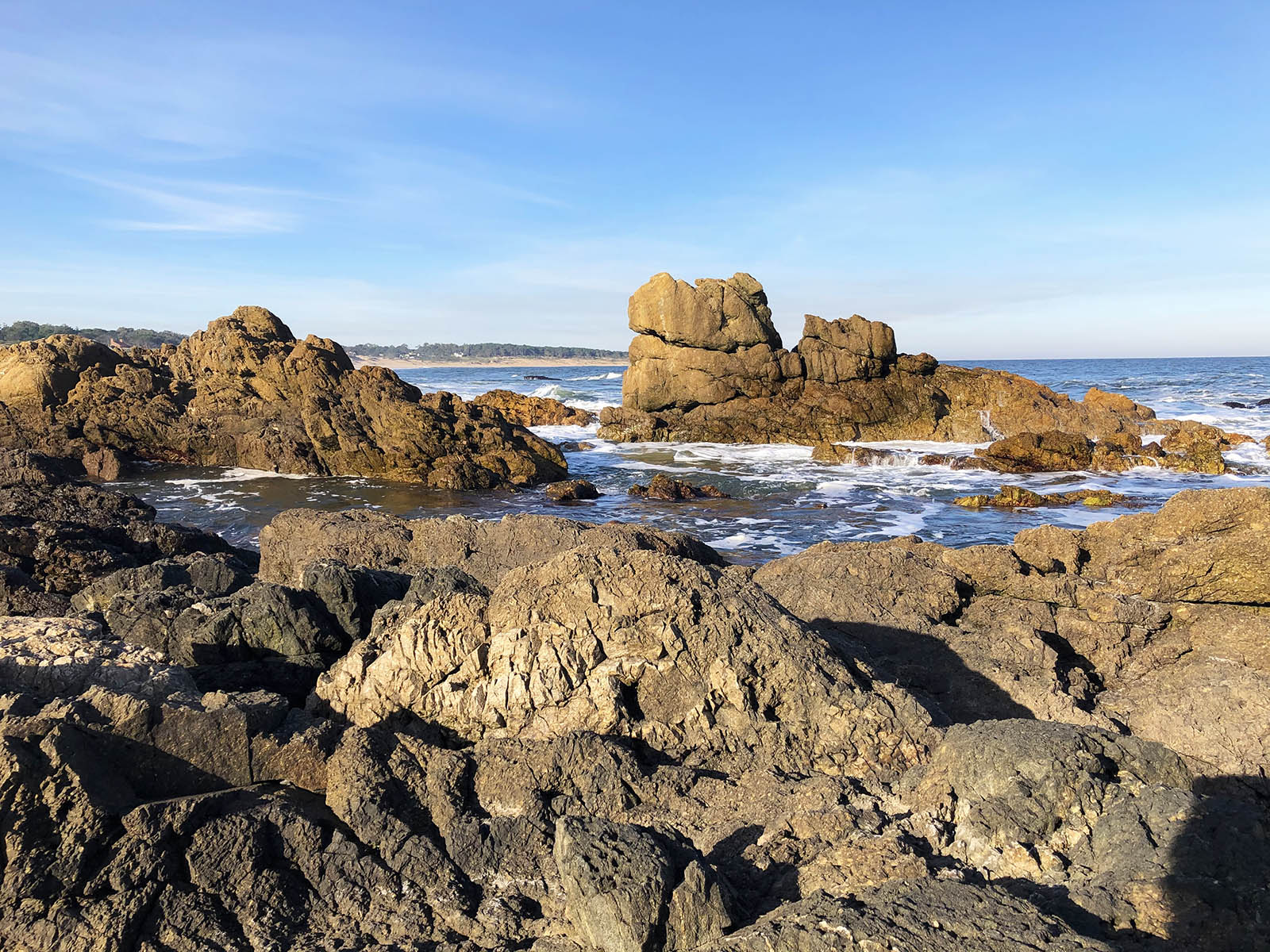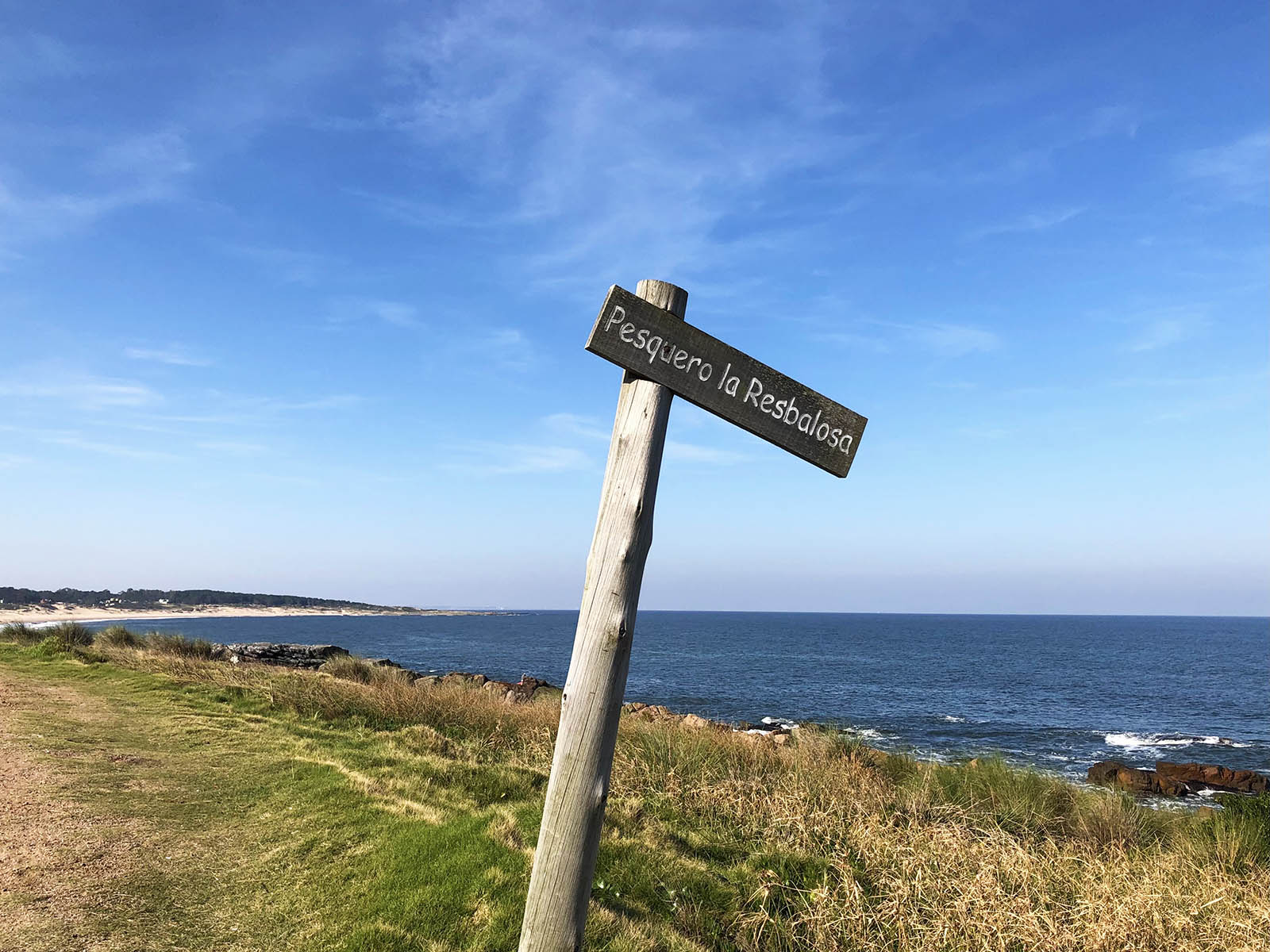 Go sailing
You can't leave Punta Colorada without going out on the ocean, and what better way to feel the salty waves than sailing. Just a short walk from La Mansa, you'll find Punta Colorada's Escuela de Velo y Remo (Sailing and Rowing School) where you can find classes for all levels. The school is open daily starting at 9:00 am.
Practice horseback riding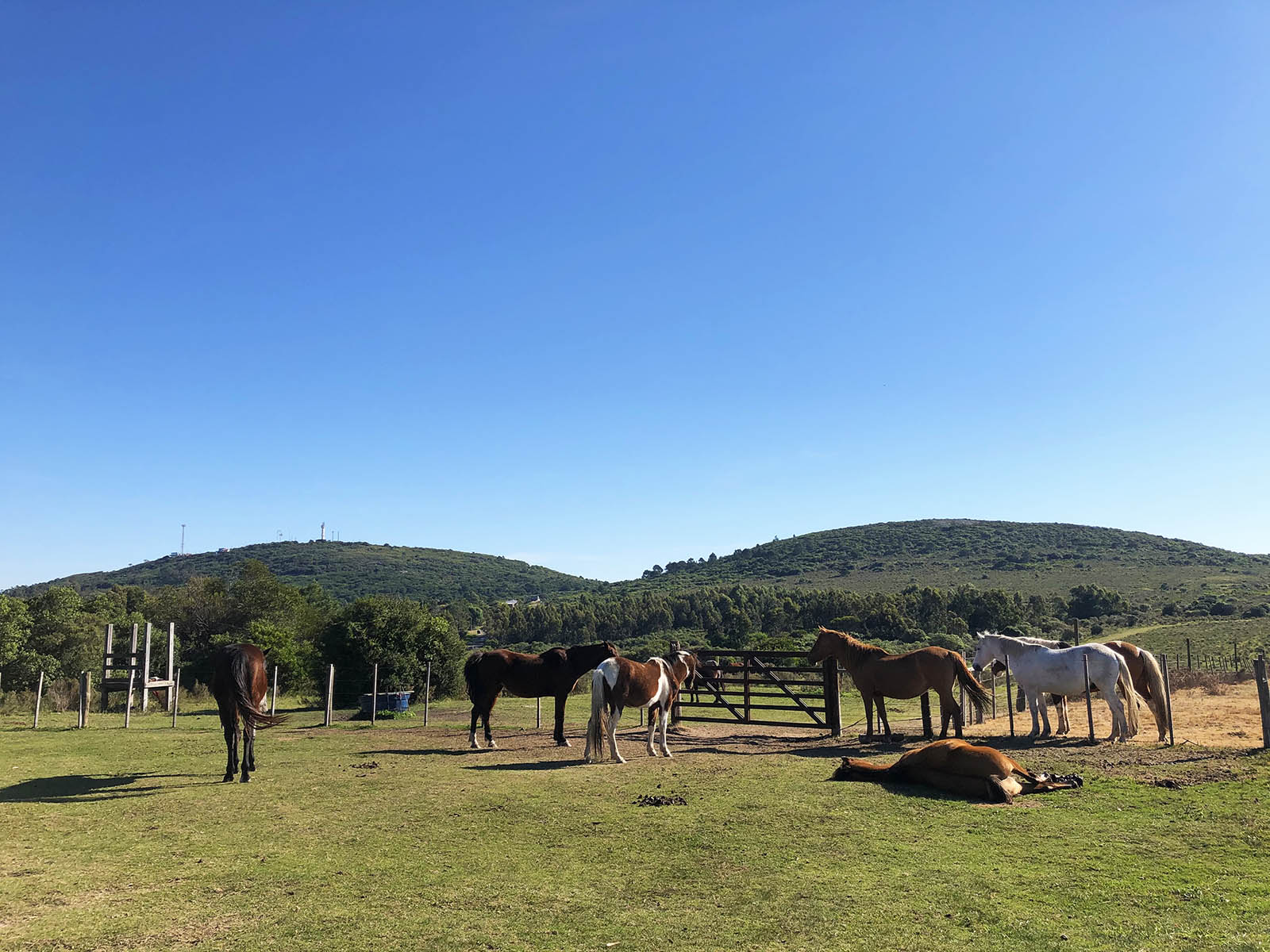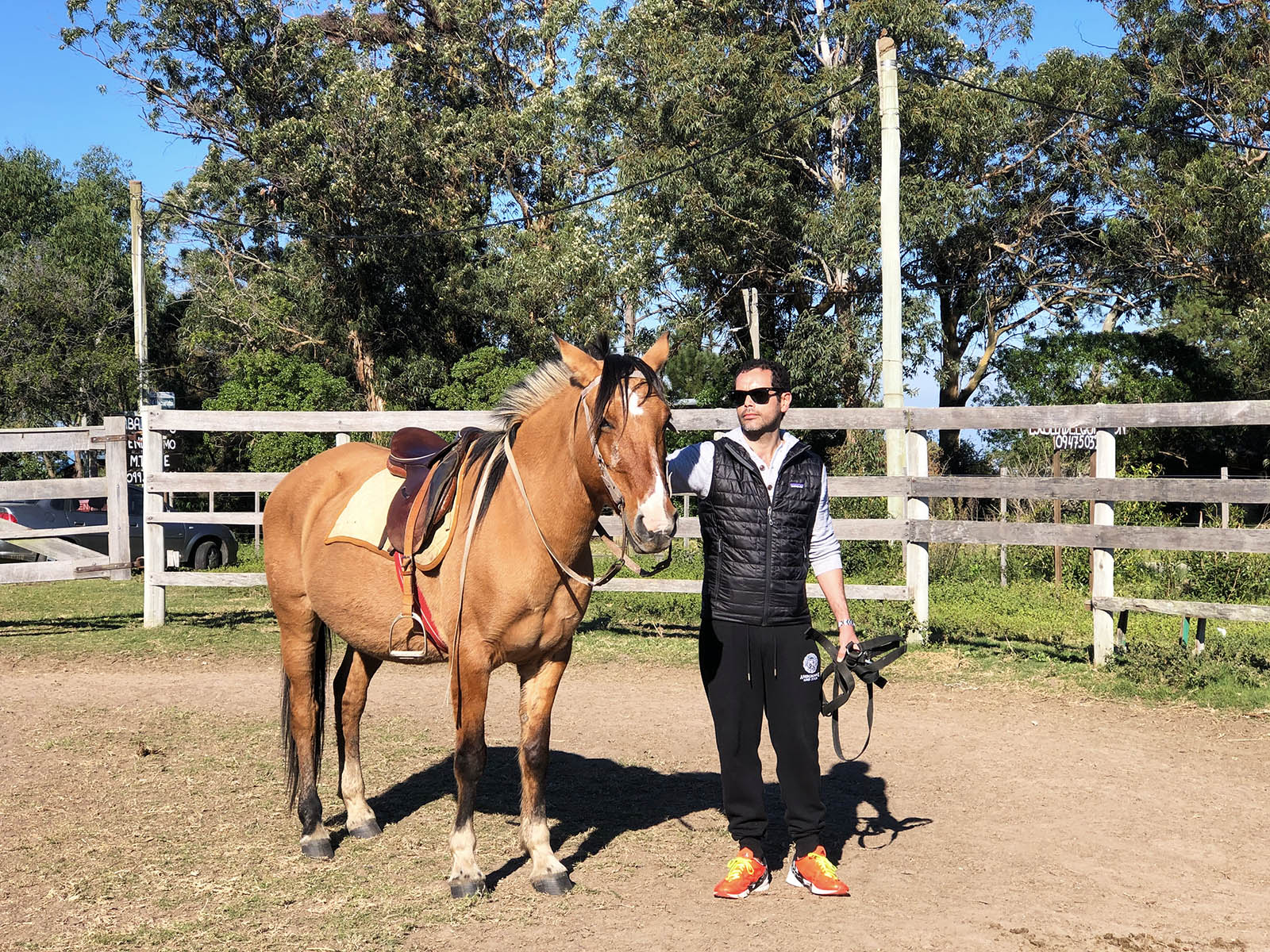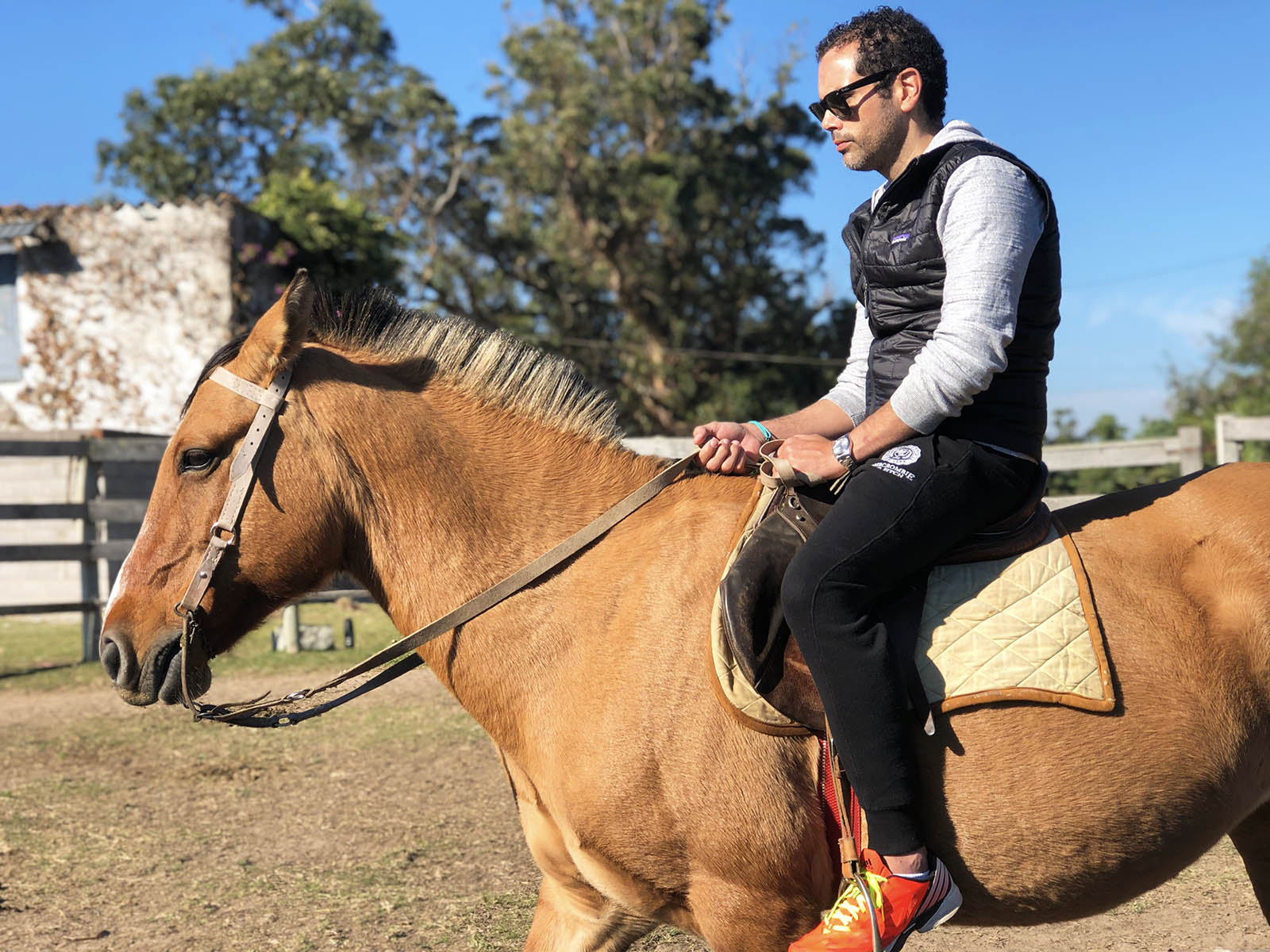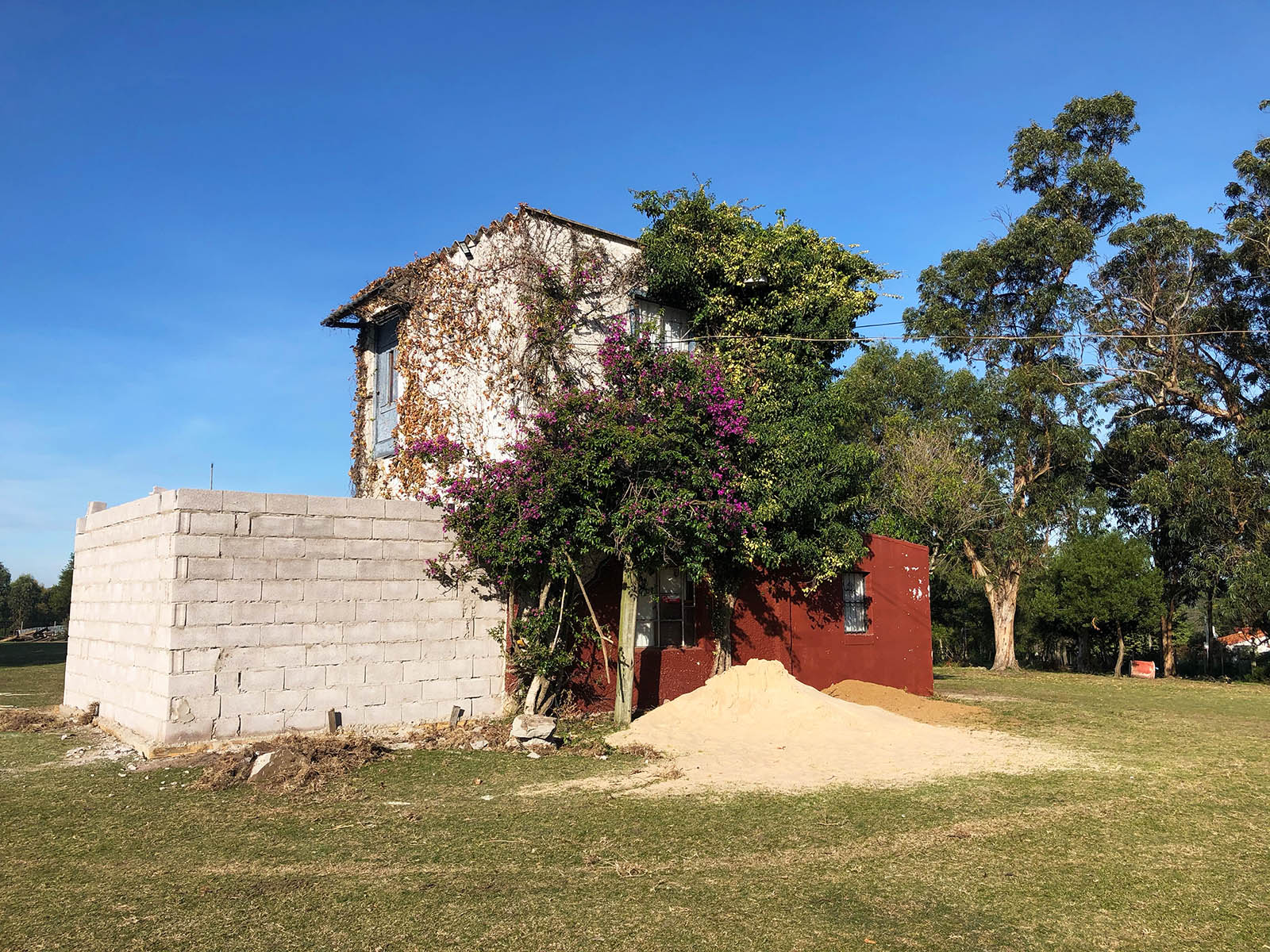 When in Uruguay, you have to go Gaucho – our versions of cowboys. Here in Punta Colorada you can find lessons at Juan Martin Caballos, a phenomenal teacher who will not only teach you the basics, but you'll explores the surrounding hills like a true gaucho. Juan Martin Luzardo is an excellent teacher who takes students of all ages. If you ever wanted to learn the equestrian arts, this is the perfect opportunity. Contact Juan Martin via his Instagram (@juanmartin.caballos).
Surf
Take advantage of the spectacular waves and surfing conditions in Punta Colorada. This is the south Atlantic's surfer's paradise but you don't need to be a pro to catch gnarly waves. There are surfing schools to teach all experience levels offering lessons throughout the day. We use a local instructor and have had a blast under his instruction. If you don't have a wetsuit do not worry, you can rent one. Contact: Maxi via his instagram (@escueladesurftresquillas)
Punta Colorada is the perfect beach getaway to relax and get lost by the sea. This peaceful beach town offers an unforgettable setting with lots of picture-perfect moments. Remember to bring your camera as you'll want capture amazing sunsets, the salty sea crashing against rust colored rocks, and those unforgettable moments that make this beach town.
What to bring to Punta Colorada
Binoculars: Head to the beach with your binoculars between June and November and try spotting the whales which visit the Uruguayan coast to mate and give birth.
Sunscreen: The sun is really strong in Uruguay so please come prepared. Supergoop! will protect your face from UVA, UVB, and IRA rays.
Flip flops: Bring comfortable flip flops to head to the beach. I recommend the Clarks Women's Breeze Sea Flip-Flop which is extremely comfortable and ultra-lightweight. For men, I recommend the Quiksilver Men's Carver Suede 3 Point Flip Flop Athletic Sandal provides arch support and is also very comfortable.
We are part of several affiliate programs including Amazon and Viator which means that we will earn a small commission at no extra cost to you if you make a purchase through the links included in this post.