/
Punta Fría: A tiny fishing village turned laid back beach town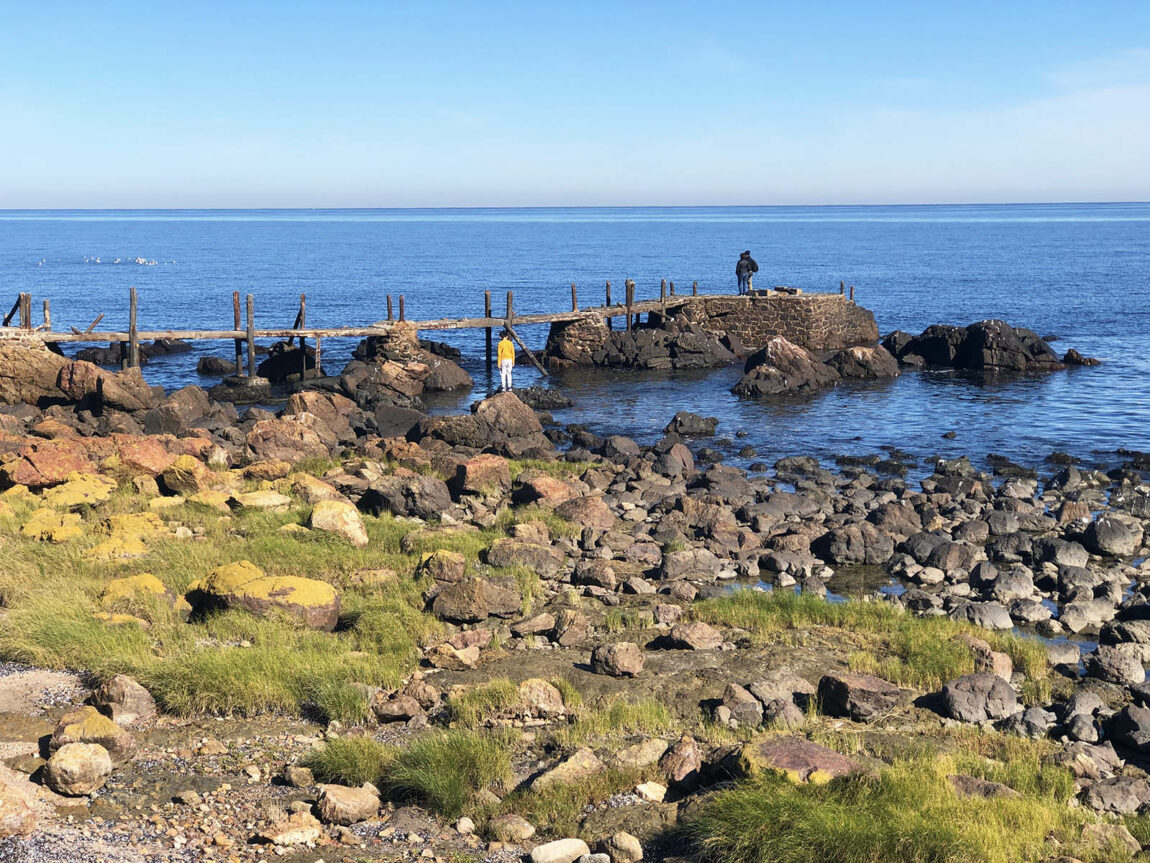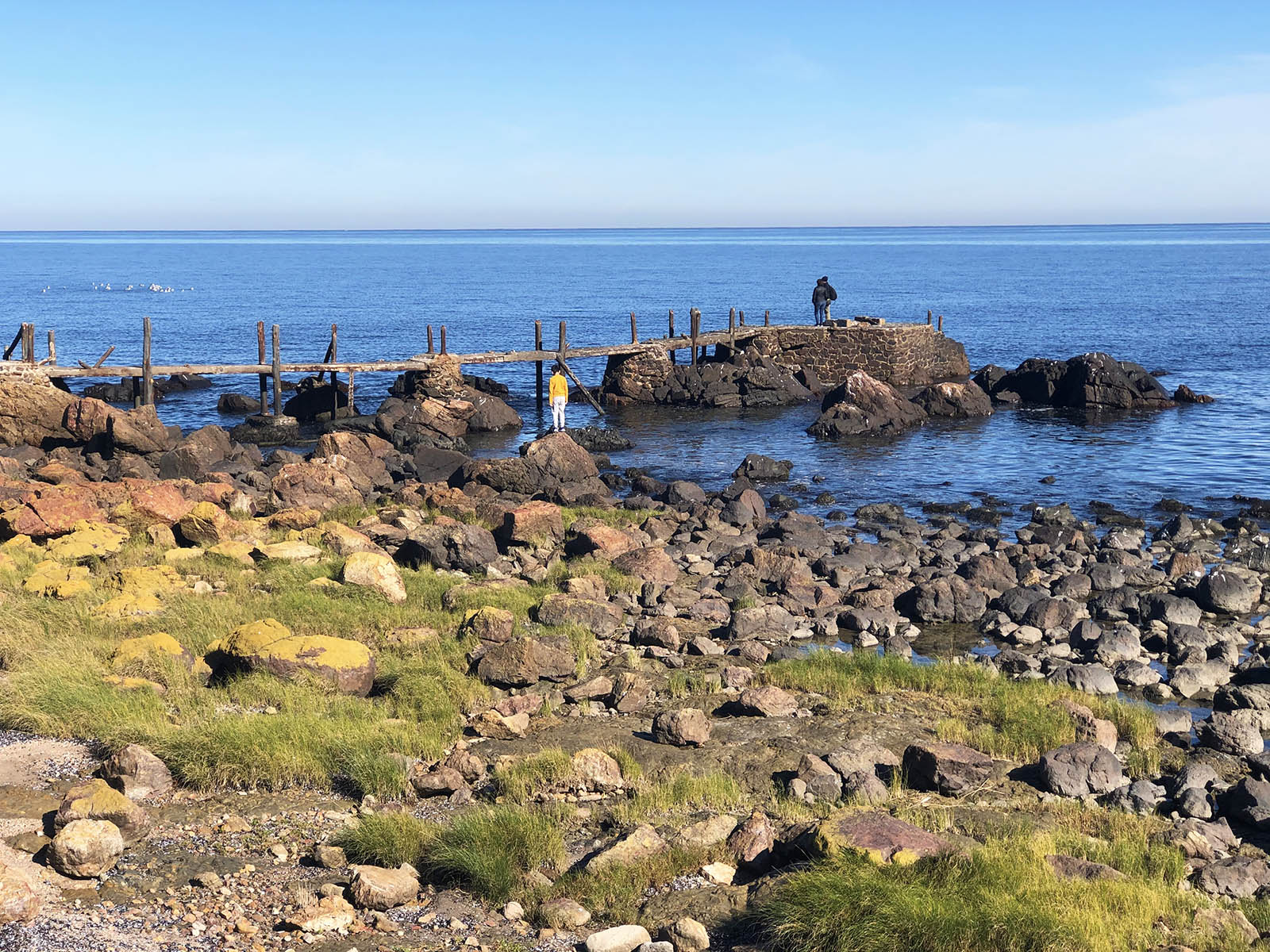 Located a short drive from Piriápolis, Punta Fría is an ideal spot for those looking to unwind and get lost by the seaside.
Punta Fría is a small peninsula which brings together those who love the sea: fishermen, surfers, and diving enthusiasts. Punta Fría also draws the summer crowds of Uruguayans who are looking for a laid-back vacation where enjoying the sun and sea are the major activities during the day. Uruguay is full of these tiny coastal retreats, which offer an escape from the rush and hubbub of Montevideo or for those who want a permanent vacation – Punta Fría is a perfect location for either reason.
Punta Fría is strategically located between Piriápolis, the seaside resort where you can enjoy a wide variety of restaurants and family-friendly activities, and San Francisco, known for its calm and family-oriented beaches. Punta Fría offers very limited options where you can get basic groceries and a couple of eateries, however if you are looking for robust choices, Piriápolis is located only a 5-minute drive. Bear in mind, Punta Fría's shops and eateries are kept to a minimum on purpose to keep the laid-back ambience in place.
Punta Fría mainly draws visitors during the summer months, but to be honest, I love visiting this beach town during winter when it is completely deserted and you can have it all to yourself.
What you can do
Punta Fría is really tiny which gives you the advantage to explore everything it has to offer on foot. Here are a few things you can do in this quaint fishermen's beach town:
Go for a walk on the boardwalk:
Punta Fría, along with its neighbor beach towns, all offer several miles of boardwalk for those who enjoy walking, running, or roller skating. What's more, the boardwalk is also a great spot to watch the sunset; bring your mate and a bag of bizcochos (pastries) for local flavor. I promise you that the sunsets you enjoy at this location will be forever imprinted in your mind – they are simply breathtaking.
Read blog: Punta Colorada in Uruguay: The laid-back beach town of your dreams
Buy fresh local seafood at the fish stalls:
If you enjoy eating seafood, head to the fish stalls located along the boardwalk of Punta Fría. This is the real sea to table as all the seafood that is used or sold comes directly from what the local fishermen caught that morning! There is a variety of dishes ranging from handheld seafood empanadas to paellas of all kinds; you can also pick up a fresh catch or two to cook at home in the evening. Right next to the stall you'll find a small inlet where you can eat while enjoying a magnificent view, however if you want to sit down at a table, many stalls have seating available as well.
Eat with a view:
Located in the Rambla de los Ingleses and Ramos Mejía, the rustic Puertito Don Anselmo allows you to eat great seafood while watching the waves lazily crash against the rocks through its numerous windows – it's no small wonder why it's been around for over 50 years. If you are not into sea food, don't worry, there are plenty of other delicious options to fill your belly.
Opening hours:
Saturdays: 12.30 pm a 4:00 pm – 8:30 pm to midnight
Sundays: 12.30 pm to 4:00 pm
For reservations call: 4432 29 25
Another restaurant worth visiting is Kraken which is also located in the Rambla de los Ingleses. In addition to serving fresh sea food, Kraken also offers sushi, tapas, and local fare. Here you can enjoy local wine, from the famed Bodegas Garzón, and all the vegetables served are organic and locally sourced from a nearby family.
Opening hours:
Fridays and Sundays: 12:30 pm to 3:30 pm and 8:30 pm to midnight
For reservations contact: 091 217 883
Visit the Stella Maris pier:
This is an extremely picturesque location so bring your camera along to capture the pier, the ocean, and breathtaking view. If you watch closely, you will also be able to see fishermen arriving on their boats with the daily catch. There are plenty of hungry seagulls eagerly waiting to see if there are any leftovers who really bring to life the experience. Do not forget pictures of the hundreds of seagulls hanging out – they are really photogenic. This is also a perfect location to enjoy the calm of the sea, the chirping of the seagulls, and the salty sea breeze on your face.
Go diving:
This is a popular diving spot for many locals as the rocks surrounding the Stella Maris pier form pools of transparent water. Add the local sea life meandering along the ocean and this makes Punta Fría one of the best locations to learn how to dive in Uruguay. If you are interested in learning, or going for a dive, check out Buceo Octopus.
Stop by the old racecourse:
The old racecourse was inaugurated back in 1907 and functioned as such until the 1930s when it was dismantled by Francisco Piria to sell the land. Now the only element that remains are the ruins located in the intersection of Argerich and Pedro Visca.
We are part of several affiliate programs including Amazon and Viator which means that we will earn a small commission at no extra cost to you if you make a purchase through the links included in this post.