/
A French Polynesia honeymoon: The 10 best reasons why you should go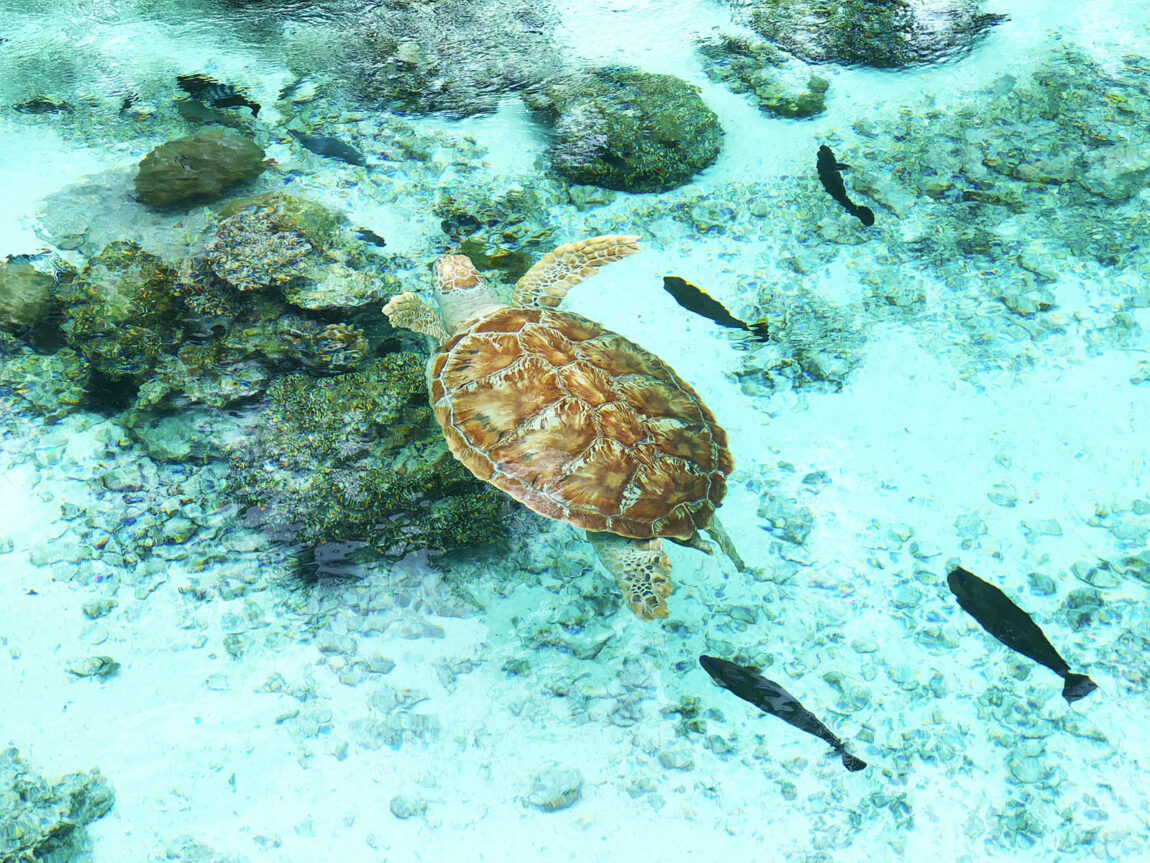 Here are ten reasons why you should choose French Polynesia as your honeymoon destination.
French Polynesia is literally paradise on earth – there is no other way to really describe it. From crystal clear water to luscious mountains, it's no wonder these islands are among the best honeymoon destinations in the world.
How do you picture your honeymoon? I always pictured it on a remote island in the middle of nowhere relaxing on the beach with no hurry to do anything…so I knew I wanted to go to French Polynesia. My husband and I have traveled extensively – before we met, while dating and as a married couple – so we wanted to go somewhere neither of us had ever visited.
After being blown away by breathtaking pictures of the islands in travel magazines, it was difficult to find a destination that could top the islands. And it was impossible to imagine how it would end up being more amazing than I had ever imagined. With 118 islands located in the South Pacific Ocean, surrounded by the bluest of waters, French Polynesia is an idyllic destination which offers plenty of opportunities to spend your perfect honeymoon.
After showing my future husband pictures of the crystal-clear waters, overwater bungalows and magnificent natural beauty surrounding the islands, he immediately jumped at the idea. Besides crossing this destination from my bucket list, I want to share 10 other reasons why we finally decided to book our honeymoon in French Polynesia in early September.
dream destination:
Going to French Polynesia is one of those trips that can be very expensive and requires lots of travel time, so what better excuse to go than your honeymoon? These islands are perfect for newlyweds, as they offer a picture-perfect setting for romance and relaxation. Instead of the typical wedding gift registry, we decided to create a honeymoon fund and the memories we gained were worth every penny.
It's a place where life comes to a standstill:
When we travel, we usually have a full itinerary that keeps us busy throughout the day. However, for our honeymoon, we wanted to find a place where we could relax, disconnect from the world and not worry if we couldn't see all the places highlighted in our itinerary. We were looking forward to embracing the laid-back island vibes and enjoy doing very little. Booking a tour or two to get some unique experiences was our most strenuous activity during the trip.
It's a remote place:
French Polynesia is in the middle of nowhere and depending on where you are located it can be a (very) long trip with plenty of stops. A few years ago, my husband and I decided to visit countries that are either farther away from home or more difficult to experience; so, in the future we won't have to put up with long flights or unnecessary layovers.
You can sleep in an overwater bungalow:
French Polynesia was the birthplace of the overwater bungalows and staying in one was a dream come true for me. For a long time, I wondered how it would feel to wake up and jump into the water from your own balcony or view sea life from the glass panels on the bungalow floors. There are plenty of hotels on the islands where you can book these accommodations. However, choose wisely as they can be farther away from the hotel and are more expensive than the villas.
Read the blog: 5 reasons why you should stay at Le Méridien Bora Bora
It's luxurious:
French Polynesia offers the opportunity to stay at the most exclusive and over the top hotels in the whole world. Furthermore, luxurious hotels means luxurious experiences, such as having breakfast delivered to your bungalow in a canoe, relaxing at some of the top spas in the world, and being spoiled by the friendly hotel staff throughout the entire trip. If there is a trip where you should splurge, this is it.
Never-ending natural beauty:
The islands in French Polynesia offer plenty of hiking opportunities for all fitness levels. For unforgettable and breathtaking viewpoints, mountains, and waterfalls head to Moorea – which ended up being one of the main highlights of our trip.
Amazing snorkeling and diving opportunities:
French Polynesia is home to hundreds of species of colorful fish, turtles, and crustaceans in its crystal-clear waters. The water clarity is so pristine that you will be able to take unbelievable pictures. We joined an excursion to swim with the sharks and seeing these creatures so up close was one of the most exhilarating experiences of my life. Do not forget to bring a GoPro to take amazing underwater pictures.
Dozens of shades of blue:
It's just impossible to describe in words how the water transitions from one shade of blue to another – beautiful turquoise, royal and even navy-blue colors dotted every corner of the lagoon. No matter where you looked all across the archipelago there were rainbows of blue at every turn. Not only do the colors make an indelible impression, but the water is refreshingly warm – just dive right in!
Plenty of friendly locals:
No matter what you do or where you, all the locals treat you like you've been best friends for ages! On one excursion in Bora Bora, the guides were all family members who shared homemade goodies and joked about their own experiences. Not only that but everyone did their best to make sure you took the best pictures, had the best meal or truly enjoyed sitting in a cabana sipping a drink.
It's (still) unspoiled:
An additional bonus of the remoteness of the location is that it doesn't welcome as many visitors as other destinations – so it never feels crowded, even on the peak season. Much of the islands are still not developed, giving you feeling you have the islands all to yourself. If you like Gauguin, you will instantly recognize the landscape as it's relatively unchanged from his paintings. Just be careful – you may be tempted like Gauguin and never leave paradise!
We are part of several affiliate programs including Amazon and Viator which means that we will earn a small commission at no extra cost to you if you make a purchase through the links included in this post.