/
Packing list for a vacation in French Polynesia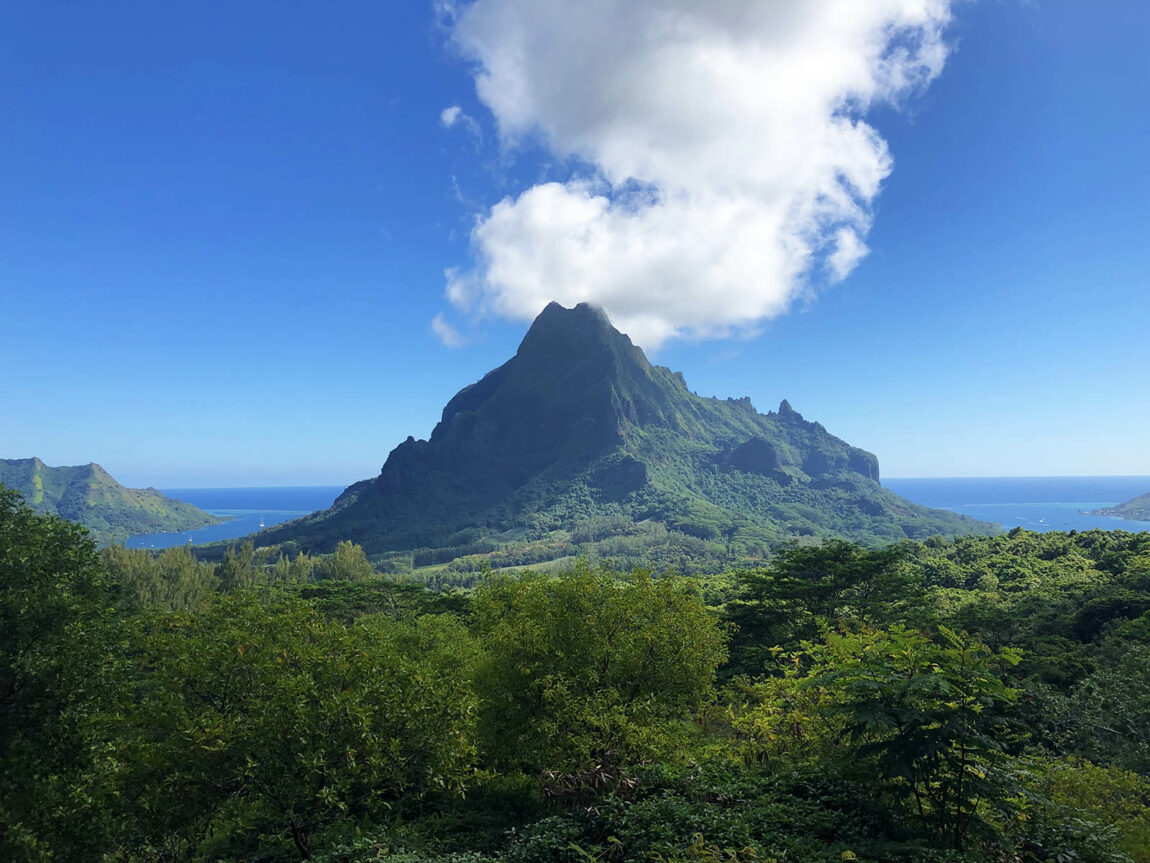 From a light carry-on to comfortable sneakers for hiking, here are 10 things that you should include in your packing list for a vacation in French Polynesia.
French Polynesia is a bucket list destination for many, and as such, you might want to make the trip unforgettable for the right reasons. If you are planning a trip to the islands, below are 10 things that you shouldn't forget to bring – as well as a few recommendations of my favorite brands and experiences.
A lightweight carry-on
A few years ago, I decided to ditch the big suitcase and only travel with a carry-on (except when I travel to Uruguay, my home country, where I take 3 suitcases full of Christmas gifts!).
I have to say that it has worked well every time. I don't have to worry about the airline losing my suitcase and it forces me to be selective of the clothes I'm taking. Be honest with yourself: How many times have you returned from a trip and when unpacking you find clothes that you didn't wear at all? If you are traveling for a couple of weeks, just do laundry; some hotels have DIY laundry amenities. I encourage you to try it, once you switch to the carry-on, you won't go back.
I recommend this carry-on from Samsonite, it's ultra-light, provides a TSA combination lock and besides, who doesn't love the mint color it comes in?
A good camera
With its stunning landscape, it's very hard to take a bad picture in French Polynesia. However, you might want to take the best pictures possible and to achieve this goal you need a good camera. If you can't take a professional quality camera with you – and who can these days – just use your cell phone! I always take pictures with my iPhone 8 plus, and it takes wonderful photos. My husband has been using the iPhone exclusively since the 7 series for photography; he now buys cell phones  based on their camera quality alone.
However, for our trip to French Polynesia I decided to get a GoPro since we wanted to book an excursion to swim with sharks and there was no way that we would leave the tour without documenting the experience underwater. My husband spent a few hours figuring out how it worked before we left for French Polynesia which was a good idea because even though it's easy to manage you still need to go through the instructions. The GoPro also provides a free app to upload, store, and edit all your photos and videos.
Sun protection
Sun protection is key because the sun is quite strong in French Polynesia. I recommend Clinique Sun SPF 50 for your face. It's lightweight and it doesn't leave your face oily. You can toss it inside your bag and reapply every two hours or as necessary.
For the body, some of my favorites brands include Coppertone and Neutrogena. I wore SPF 50 during the whole trip and still managed to get a tan so please wear your sunscreen!
Remember to also bring chap stick – there is nothing more uncomfortable than cracked lips. I love the brand EOS – I feel that it leaves my lips hydrated and nourished.
Comfortable sneakers
French Polynesia is a hikers paradise, with plenty of opportunities to explore the islands on foot. If you are planning to do some hiking it's imperative that you bring good shoes. No one wants to be dealing with blisters in the middle of a hike. I highly recommend the following hiking shoes:
KEEN women's targhee 2 low height waterproof hiking shoe: It's a lightweight and waterproof shoe which will be handy if you get caught in the rain.

KEEN men's targhee II hiking shoe: It's also waterproof, flexible and lightweight, so your feet will not get tired when hiking.
Snorkeling gear
Most of the resorts and tour operators offer free snorkeling gear so if you don't mind using those there is no need to bring them with you. I personally don't like sharing underwater equipment with a number of strangers, but my husband doesn't seem to mind! If you are like me, this
snorkeling gear worked pretty well for us.
Dramamine
If you know you are prone to seasickness, I recommend that you take Dramamine with you. I wish I had taken my own advice. During our swim with the sharks tour I got seasick and hit hard with nausea, so I had to stay in the boat while my husband got very close and personal with the sharks. Therefore, take some with you, it doesn't occupy much space and you'll thank me later! Keep in mind that it needs some time to kick in so take it at least an hour before you get on the boat.
Light jacket
Even though the weather is nice during the day, the temperature can go down during the night and if the wind is blowing (which happens more often than you expect) you will feel more comfortable with a jacket.  I recommend a light jacket from the North Face which is one of my favorite brands when it comes to jackets. Besides, you can use it during the flight – I'm always freezing in airplanes and having a jacket is always handy.
Power adapter
The standard voltage is 220 Volts and hotels use either 110 or 220V. The power plugs and sockets are of type A, B and E. I recommend to just get a generic adapter so you don't need to be getting a different adapter every time you travel.
Mosquito repellent
Get a repellent before you travel to French Polynesia. Trust me, it will come handy especially during the evenings, when you are hiking or if you go during the rainy season. I recommend getting
Sawyer's insect repellent. If you are traveling with a carry-on, get the travel size.
Sleeping pills
Unfortunately, I have a lot of trouble falling and staying asleep, and the problem gets worse when I travel to countries where there is a significant time difference. Thankfully I packed ZZZquil which helped me get through the insomnia and jetlag I usually experience during the first couple of days. Melatonin works well too and it's easier on the morning grogginess.
Hope you find this list helpful and you have a great time in French Polynesia!
We are part of several affiliate programs including Amazon and Viator which means that we will earn a small commission at no extra cost to you if you make a purchase through the links included in this post.