/
Things to do in Hallstatt: Austria's picture-perfect village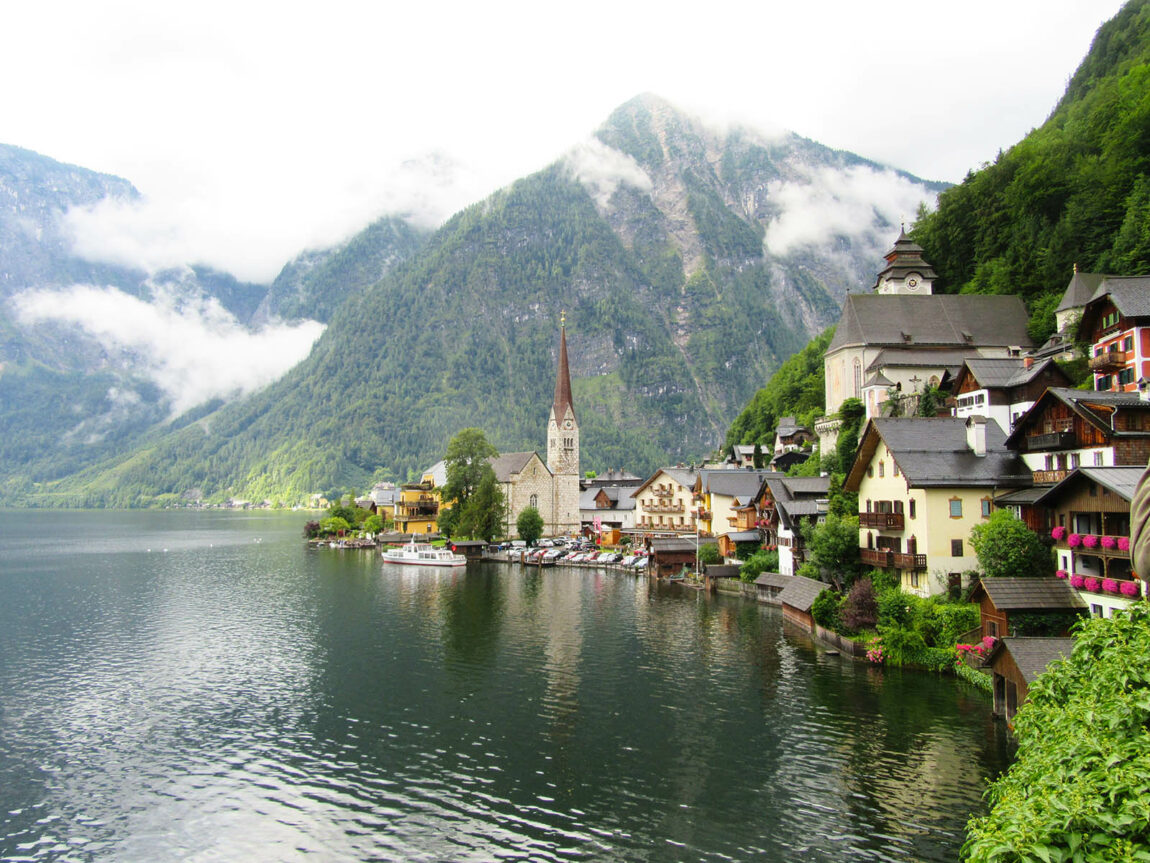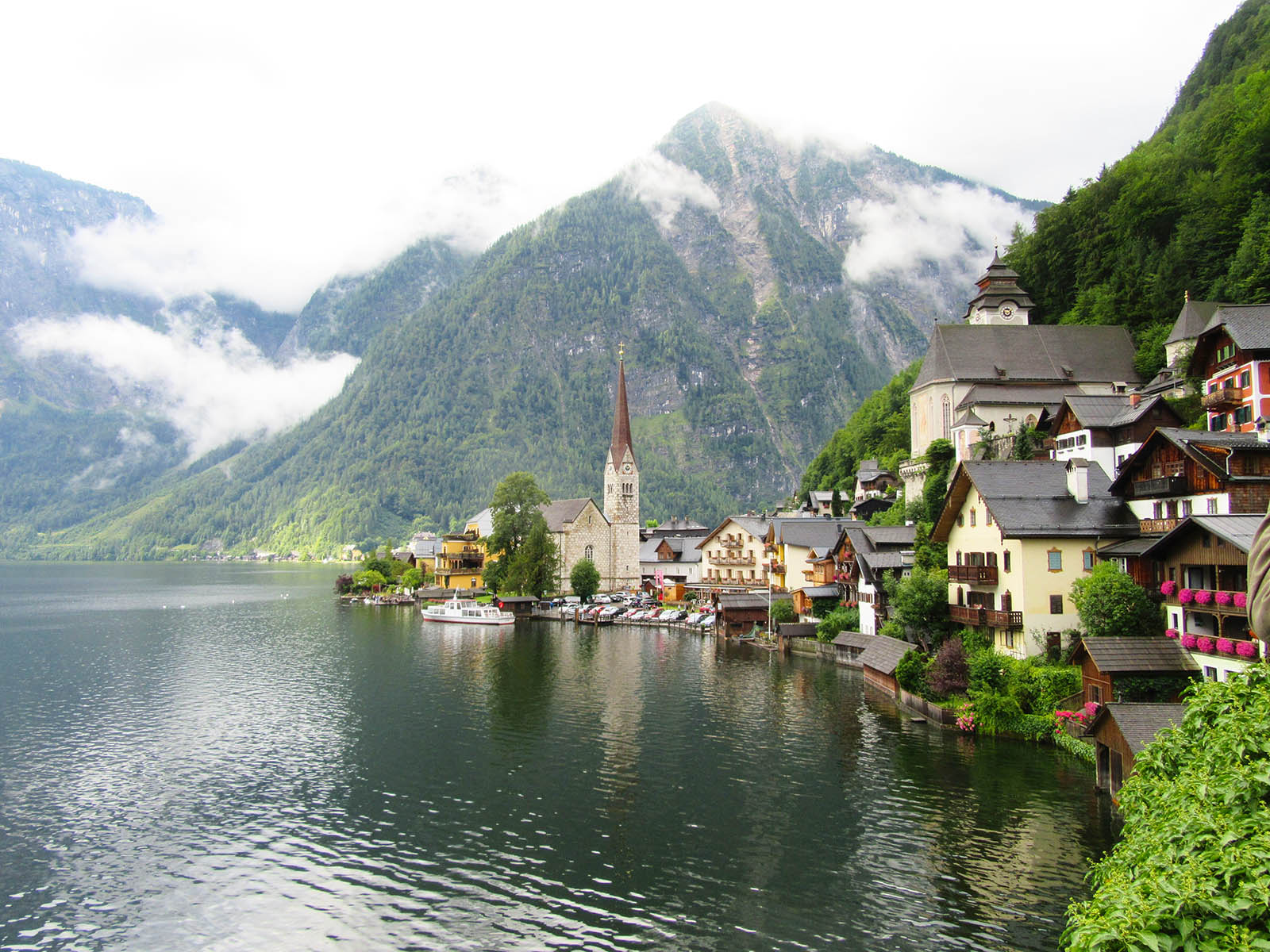 There are plenty of things to do in Hallstatt, one of Austria's most wonderful villages.
Hallstatt has everything that a fairy tale village must have: breathtaking mountains views, a lake inhabited by hundreds of swans, winding paths, and charming houses all around. There is no way to deny it: Hallstatt is simply picture-perfect.
Seeing pictures of the mountain mists meander through charming cliffside cabins only to dance off a lake full of swans, is why I fell in love this village. However, when I experienced it in person, I knew I found my soulmate of a village – a place I could live forever and always be captivated by its wonder.
We visited Hallstatt for the day only – and in retrospective I would have chosen to stay at least one night to enjoy the town in the early hours, when it's quiet and large numbers of tourists haven't yet arrived.
Hallstatt: A fairy tale village
Nestled between imposing mountains and the Hallstatt Lake, Hallstatt dates back more than 7,000 years. This village has become extremely popular recently, welcoming 500,000 visitors every year. In 1997, it was added to the UNESCO World Heritage list.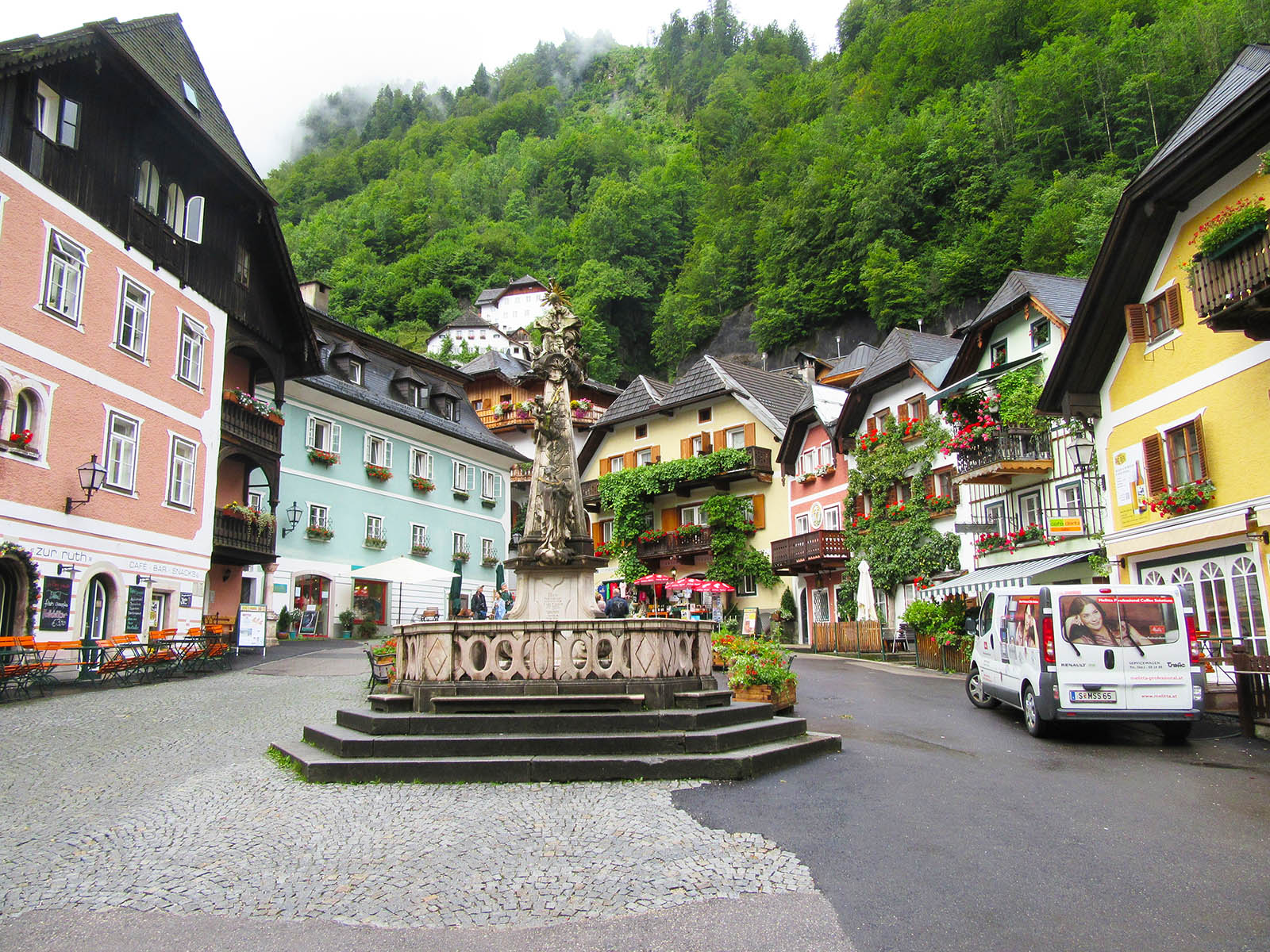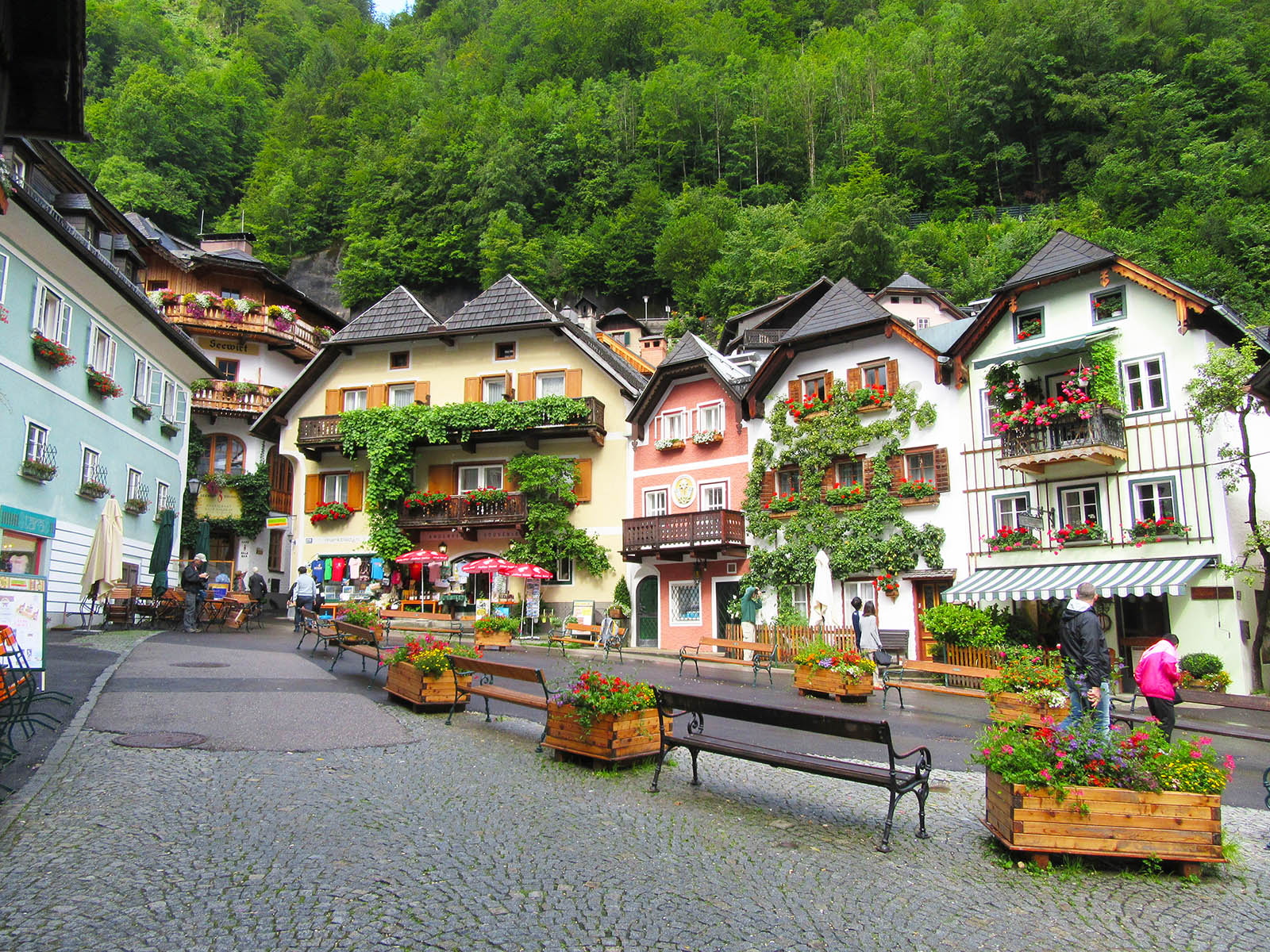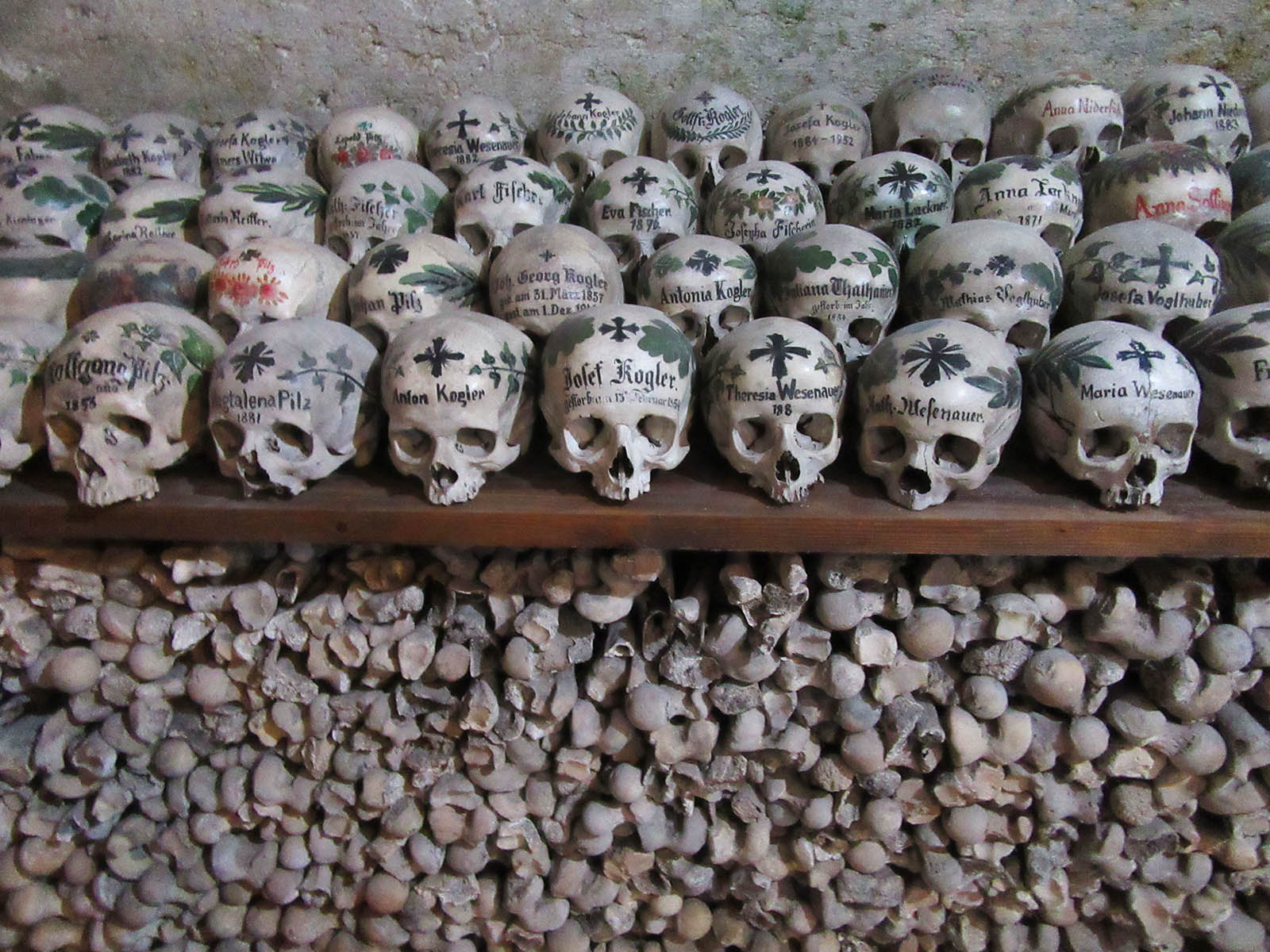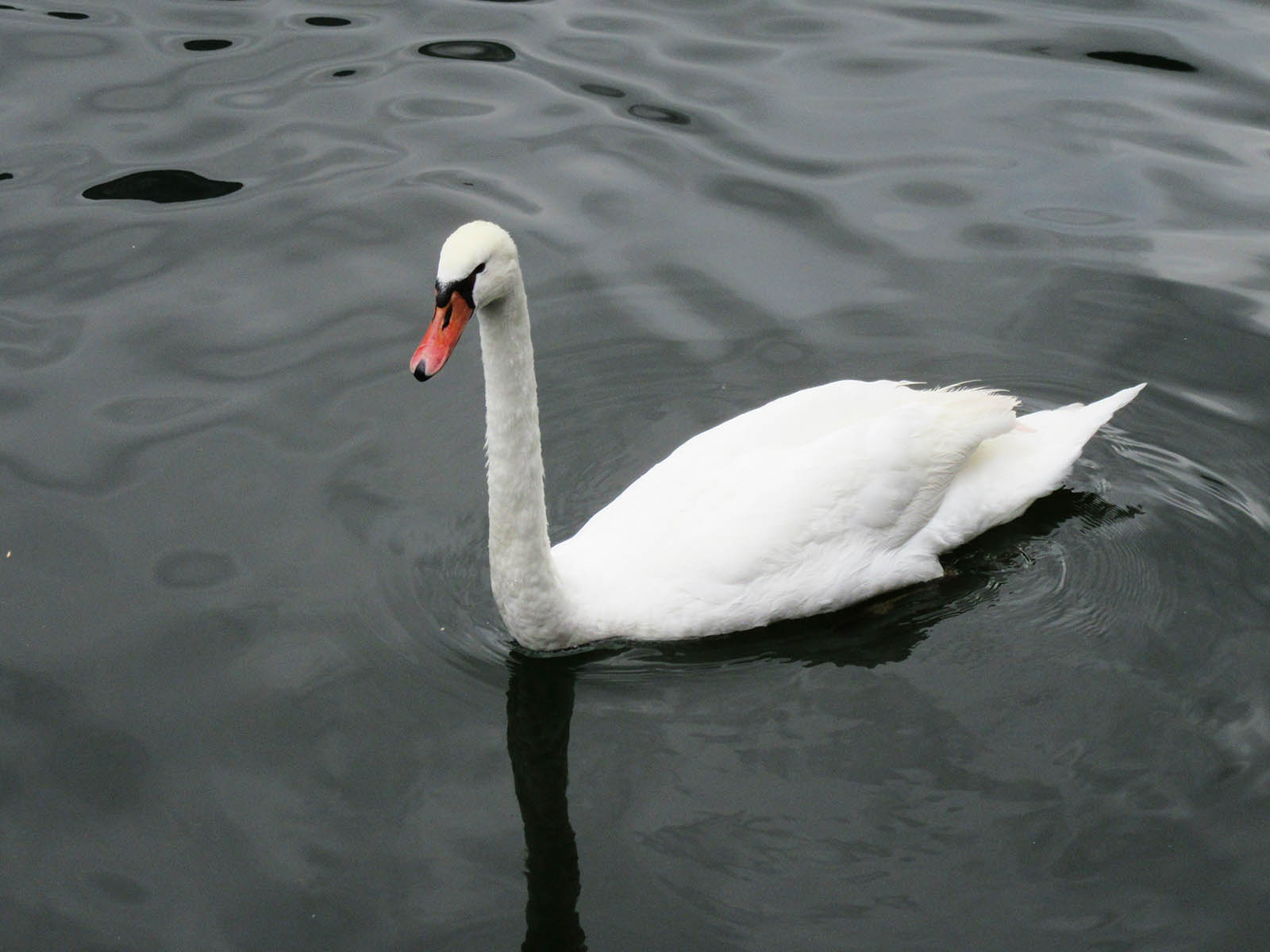 There are plenty of things to do in this town. Here is a list of my favorite activities:
Take the postcard-perfect photo: You absolutely can't leave Hallstatt without taking the iconic photo of the town. Remember that everyone wants to take this picture so the spot might get crowded. Better to head to this viewpoint in the early morning when it's quieter and tourists haven't arrived yet. It's less than a 10-minute walk from the center of the city and you won't have any trouble finding it.
Visit the charnel house: Pay a visit to the "bone house" located in St. Michael's Chapel where there is a collection of over 600 painted skulls. While many of the skulls were decorated at the end of the 18th century, there a few dating from the 20th century.
Go for a ride in the lake: Put on your captain hat and rent an electric boat to enjoy Lake Hallstatt. You have the option to rent it from 30 minutes or 1 hour. You can check the prices on this webpage.
Take pictures of the most beautiful Hallstatt inhabitants – aka swans: Swans have lived in Hallstatt since the 1860s, when Emperor Franz Josef and his wife Empress Sisi vacationed in this region. The local story is the empress adored swans, and the locals, who wanted to impress their ruler had a bevy of swans imported. Today, this legacy lives on as every visitor flocks to take photos of the birds. These creatures are really photogenic, so you will end up taking wonderful pictures of swans posing for you for free!
Walk around the cemetery: I know it might sound somewhat odd to recommend visiting a cemetery, but Hallstatt's is so beautiful that it radiates an uplifting aura. According to the official website, there are no family graves in this cemetery and a grave can be re-occupied after ten years.
Visit the World Heritage Skywalk: Hovering 350 meters above the roofs of Hallstatt, this skywalk offers a panoramic view of the mountain scenery (ranging from the Sarstein to the Plassen mountains) Lake Hallstatt, and the beautiful town.
To get to the skywalk you need to take the funicular up the mountain or walk up if you are feeling strong. The funicular rides every 15 minutes and costs 20 euros for adults and 10 euros for children (5-15 years old). There are also family tickets available. Check the official website for the latest prices and schedule. Don't skip the skywalk – it's definitely worth visiting.
And after you soak in magnificent views, head to the Rudolfsturm restaurant -located only 2 minutes' walk from the cable car top station- which offers a terrace with panoramic views and serves local delicacies. The original structure of the Rudolfsturm was a medieval defense tower against invaders dating back to the 13th century.
Visit the salt mine: If you visit Hallstatt from mid-April to the beginning of November, you will have the chance to enjoy daily tours to the Hallstatt Salzwelten and get immersed in an unforgettable geological history journey.
Stroll down the market square: This is another picture-perfect spot with charming houses featuring balconies full of colorful flowers. There are a couple of benches in the square, so take some time to soak in this beautiful view. There are also some souvenirs shops where you can buy presents for your family and friends.
Tip: Remember to bring a poncho or small umbrella given that there is a strong possibility that it will ruin while you are in Hallstatt since it rains for more than 190 days on average per year.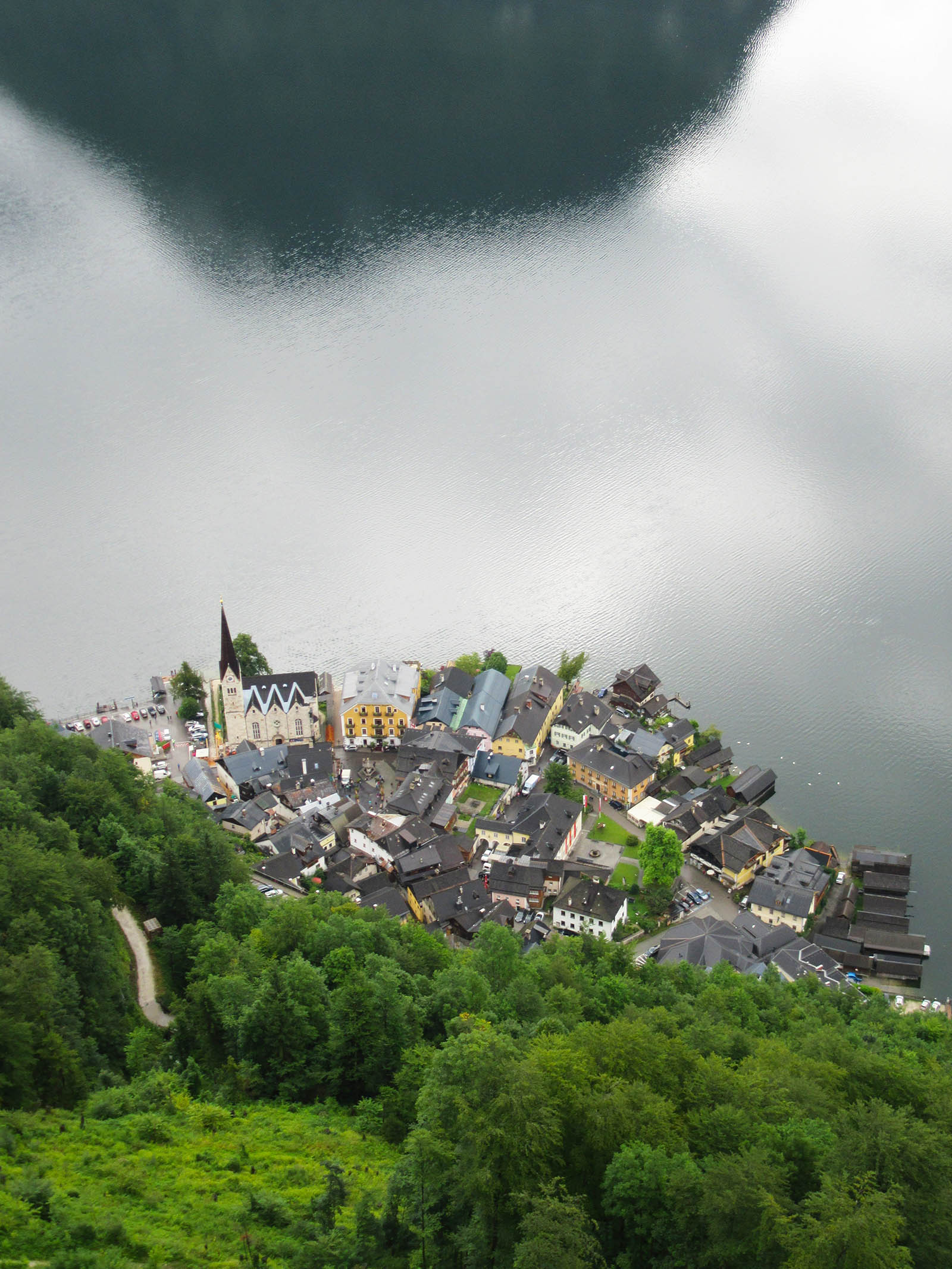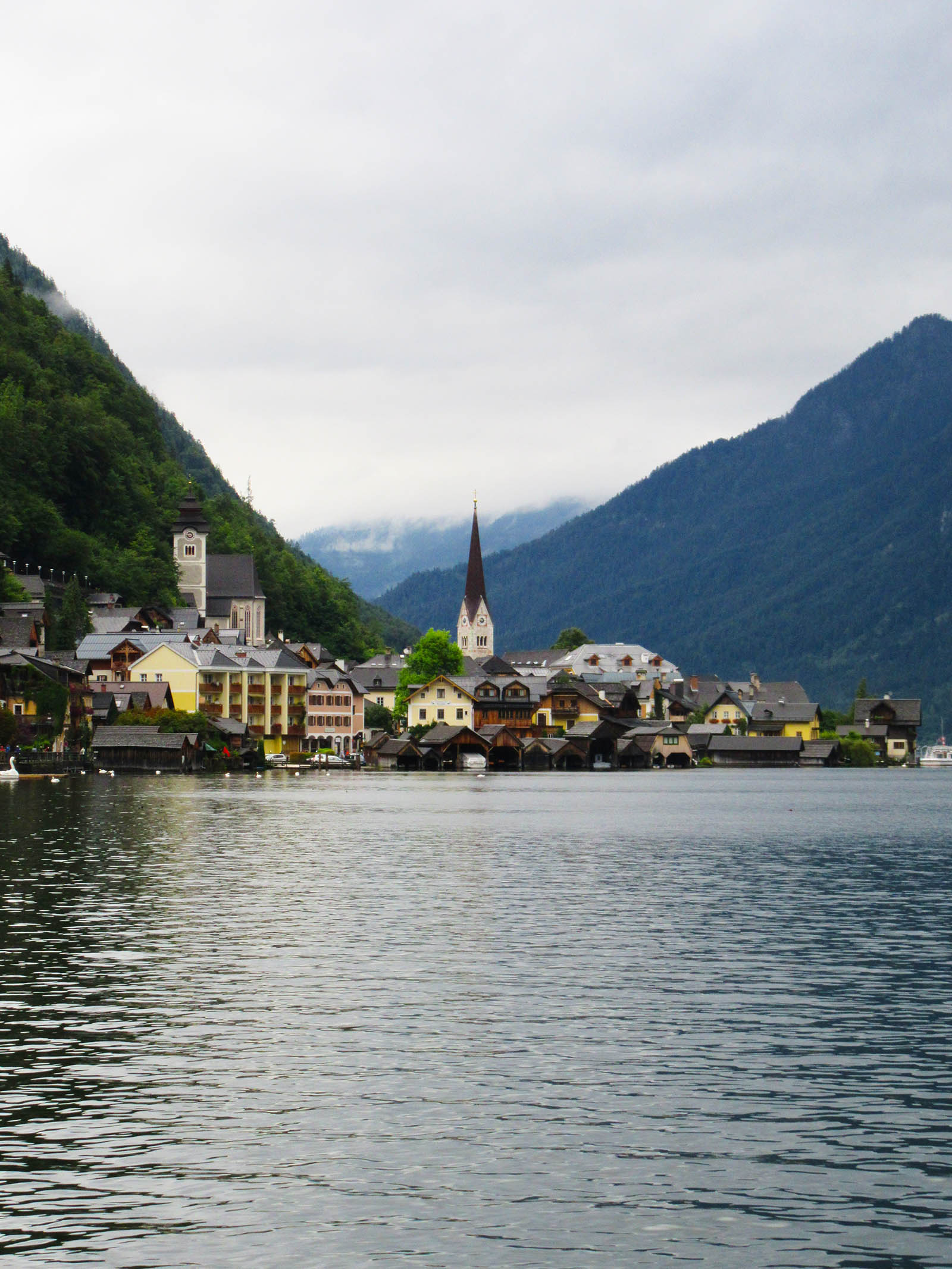 Getting to Hallstatt
We visited Hallstatt as a day trip from Salzburg, which took us around one hour to get there by car. Keep in mind that it's not possible to drive to the center of the town. Parking is limited for the inhabitants of Hallstatt as there's not too much space.
However, visitors can park outside the center and there are electronic signs showing how many spots are still left. If you have booked a hotel in the center, there is a shuttle available that can take you from the parking lot to the hotel.
You can also take the bus or the train from Salzburg to Hallstatt. It takes between 2 hours to 2 hours 30 minutes to get there. Keep in mind that if you arrive by train you will need to take a ferry since it will leave you across the lake.
Tip: Hallstatt is not a hidden gem anymore: it's actually packed with tourists so make sure you arrive early to grab a parking spot.
Where to stay
I da Mitt: Located close from Museum Hallstatt, I da Mitt offers accommodations with a bar, a garden and room service. Free Wi-Fi is offered throughout the property. All units come with a seating area, a flat-screen TV with satellite channels and a private bathroom. A buffet breakfast is also available.
Heritage Hotel Hallstatt: This hotel consists of 3 historic buildings and offers a bar, lakeside terrace and free Wi-Fi in all common areas. All rooms offer views of the town and Lake Hallstatt. The rooms are all individually furnished and feature cable TV, a mini-bar, and tea and coffee-making facilities. Parking is available for a fee in the parking area outside the town. From there, free shuttle bus to the hotel is available.
We are part of several affiliate programs including Amazon and Viator which means that we will earn a small commission at no extra cost to you if you make a purchase through the links included in this post.