/
What to expect during a day visit to the glacier lagoon Jokulsarlon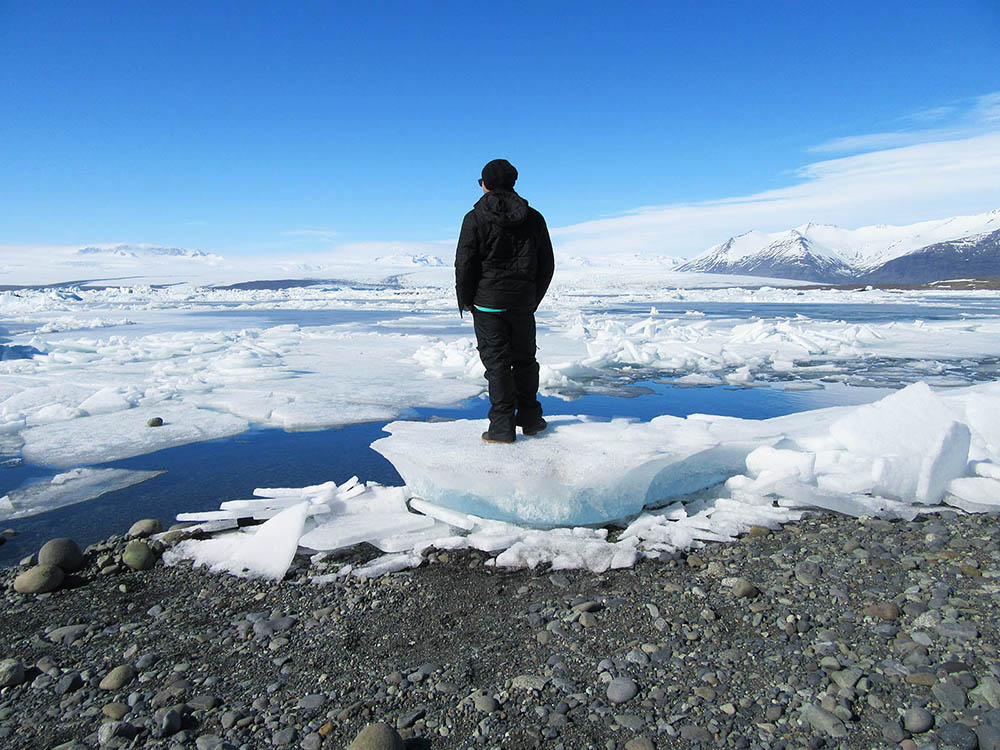 The glacier lagoon Jokulsarlon is one of Iceland's jewels and a must-see when visiting the country.
The Jokulsarlon glacier lagoon's frozen majesty will leave you speechless when you catch the light dance off its icy peaks. The glacier offers an otherworldly experience with its huge chunks of ice glistening in the sun like diamonds, its waters meander with different shades of blue, and its dramatic extraterrestrial scenery all around.
No visit to the glacier lagoon will be the same – depending on the season, time of day and weather conditions the glacier will show you a different side of its personality. The Jokulsarlon glacier is definitely the jewel of Iceland, and is a dream destination for both amateur and professional photographers.
The glacier is part of Vatnajokull National Park, which is the country's largest park and the third site in Iceland to be included in UNESCO's World Heritage list. Jokulsarlon is a massive site which covers 7 square miles and reaches more than 814 ft at its deepest point; the size of the lake has even quadrupled since the 1970s. It is considered, by far, the largest glacier by mass in Europe.
You've probably seen it already and haven't realized. If you watched "Tomb Raider", "Batman Begins", and the James Bond movies "A View to a Kill" and "Die Another Day", you will immediately recognize Jokulsarlon as it was among the filming locations of these movies.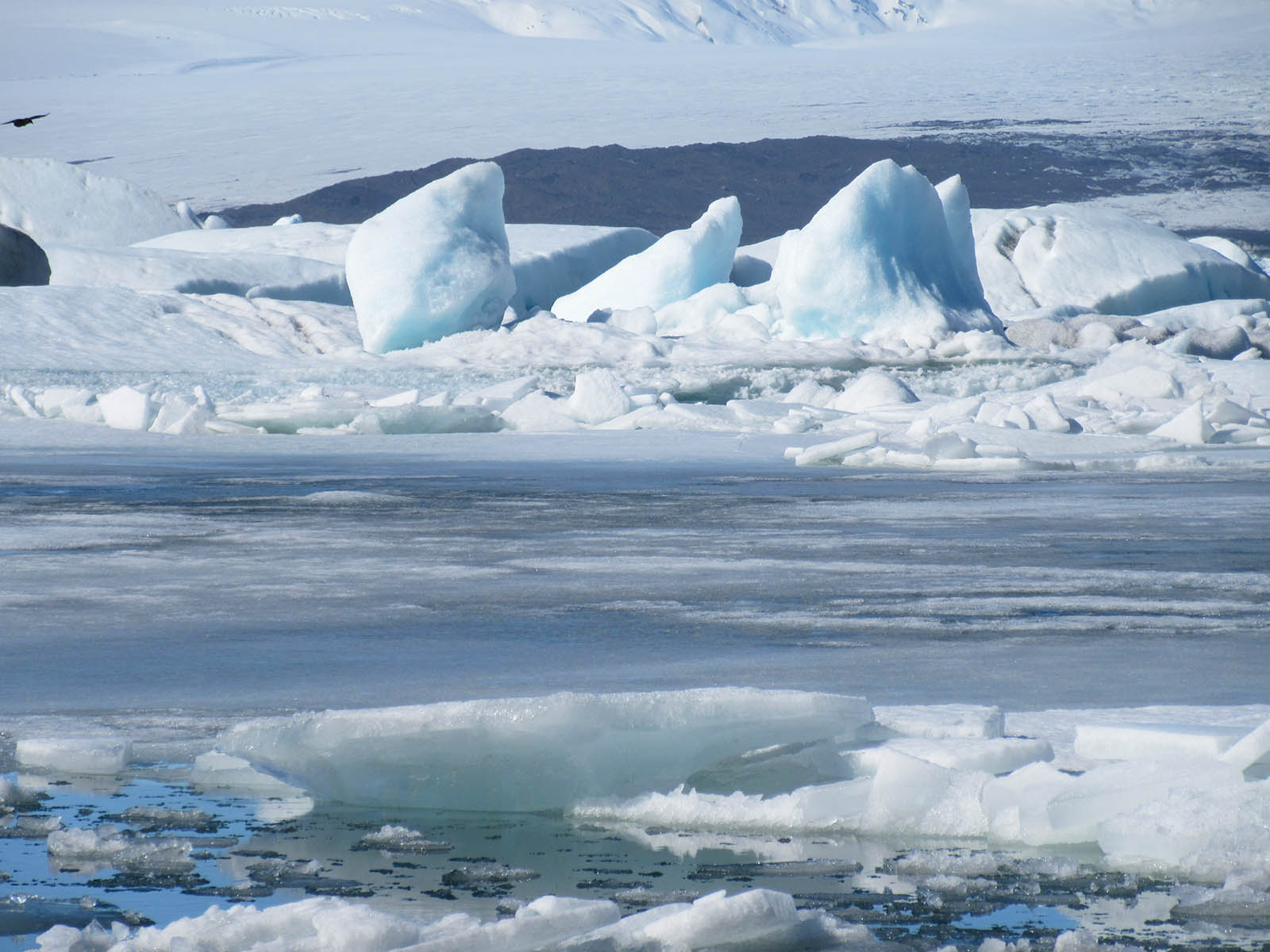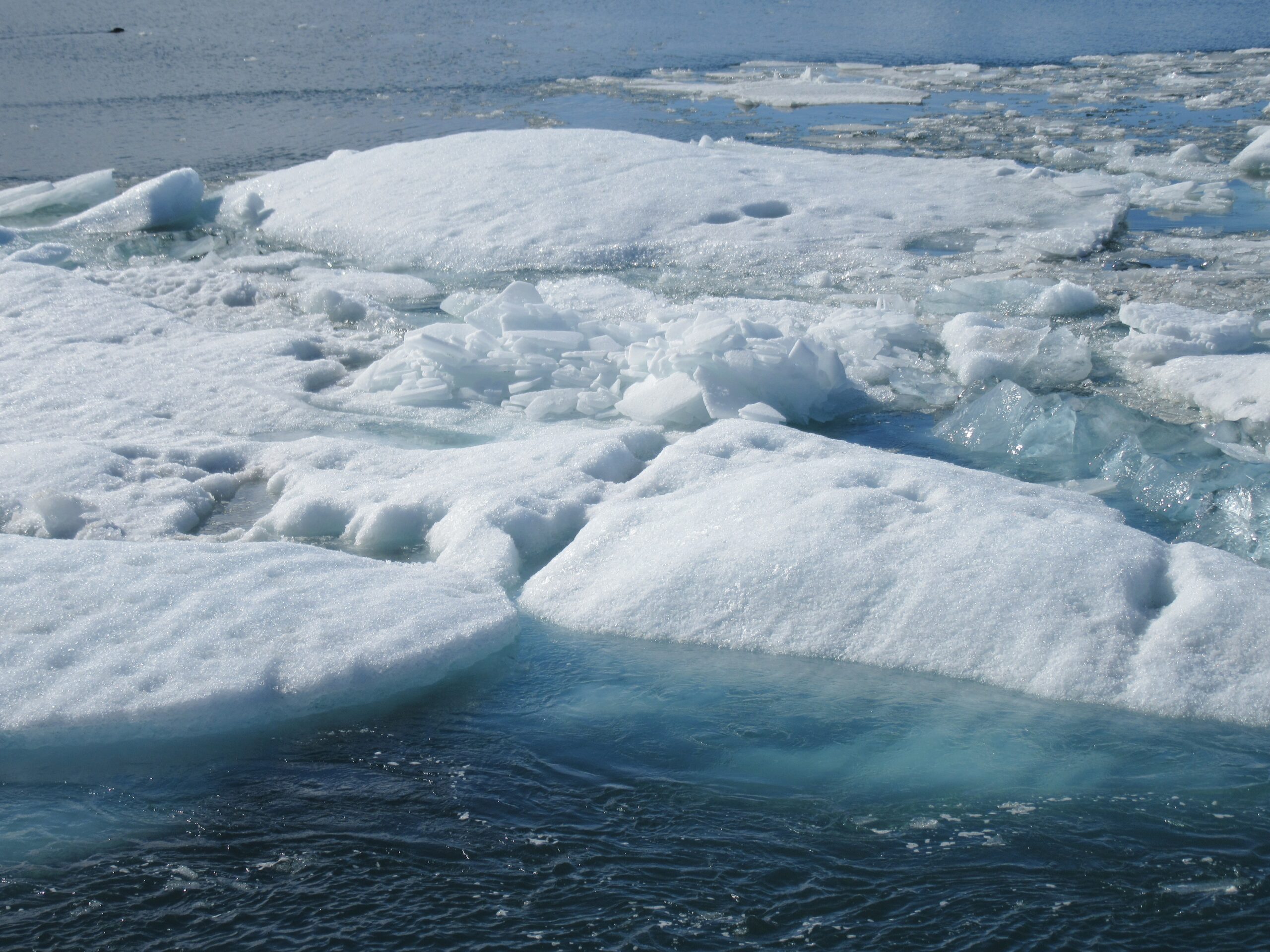 Getting to Jokulsarlon
A tour to visit Jokulsarlon from Iceland's capital, Reykjavik, is only for those who don't mind long drives. In fact, tours to this glacier are around 14 hours long, as Jokulsarlon is located approximately 4 to 5 hours away from Reykjavik. The way back will be much faster as the pit stops will be less than the trip out – you'll be pretty tired so napping is a good way to cut the journey.
However, don't get scared by the long driving hours, the tours usually stop at various interesting sights along the way – including the stunning Seljalandsfoss and Skógafoss waterfalls – to make the length of the trip a bit more manageable. You even stop in one of my favorite places in Iceland, the tiny beach town of Vik. Additionally, the south Icelandic coast is a dramatic landscape, full of stark cliffs and black sand beaches, and will keep you mesmerized along the way. Keep an eye out for oddly shaped rocks, as you drive through the country, which are believed by Icelanders to be the houses of elves.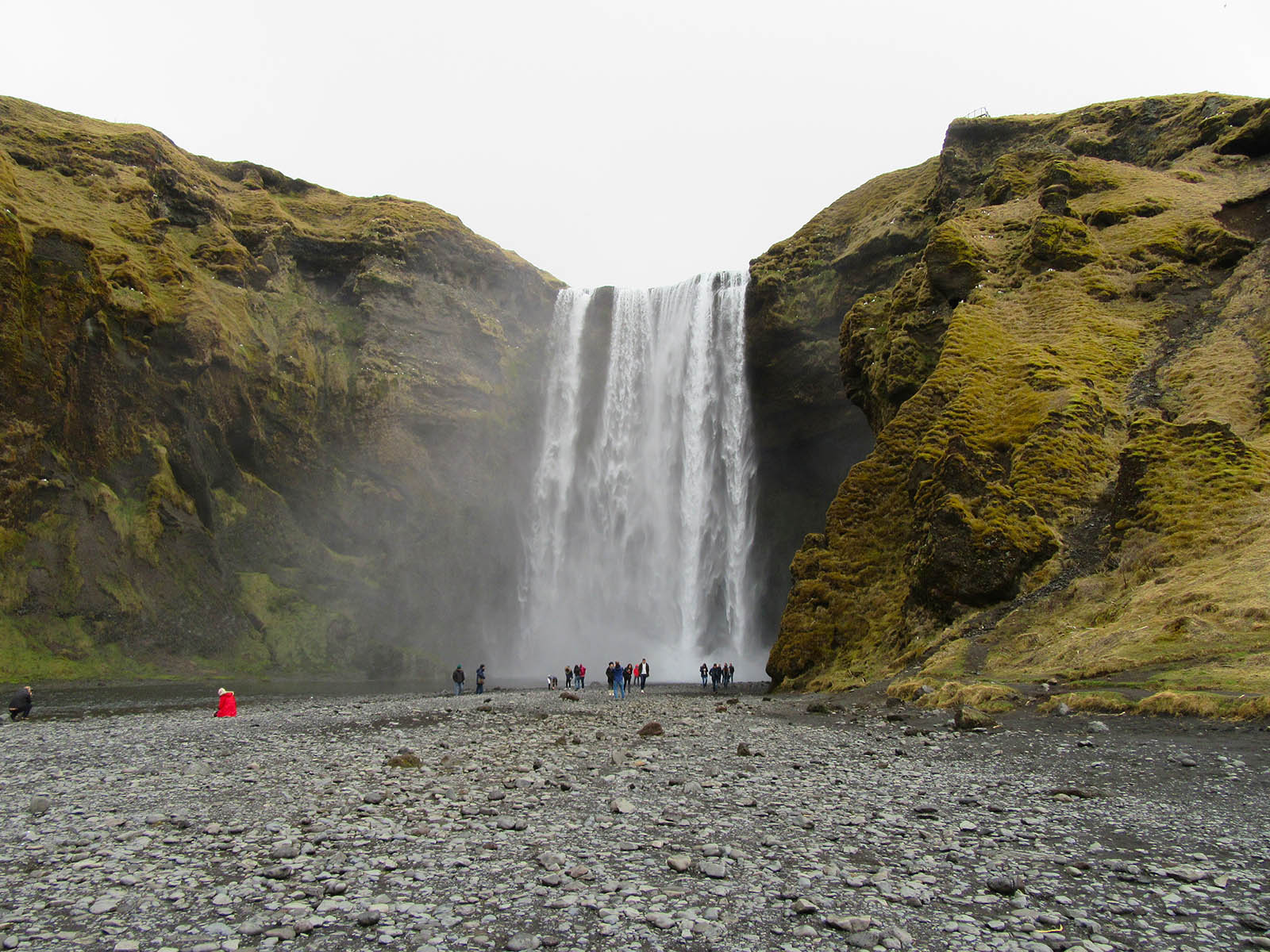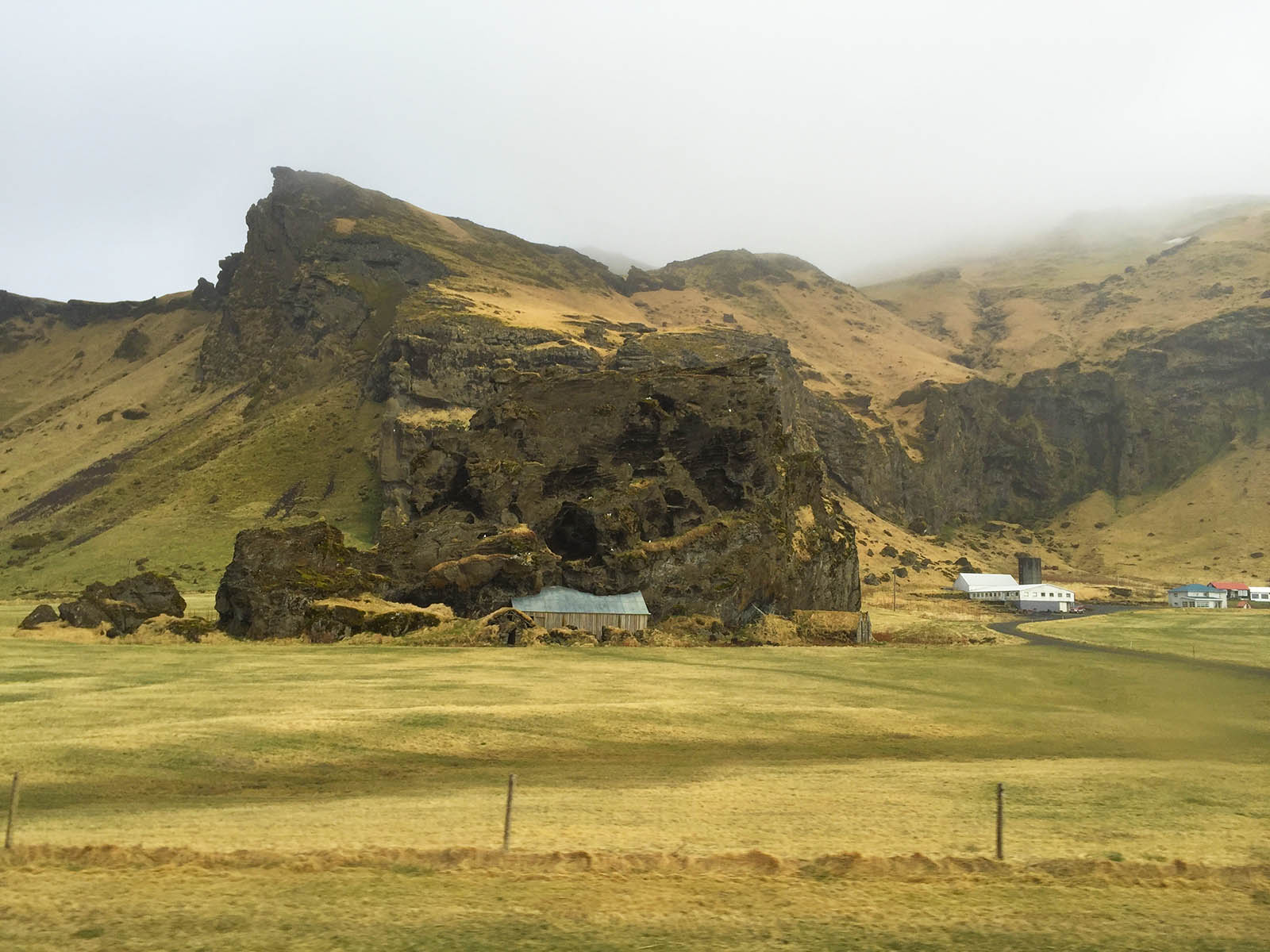 We visited Iceland in April and while the weather was rainy and cold during our drive to the glacier, when we got there, the sun was in full force, and the skies shone blue – perfect weather to be outdoors and enjoy Jokulsarlon. We booked the tour through Viator and had a great experience, as always.
What to do
Book a boat tour: Take a boat ride through the drifting chunks of icebergs and marvel at naturally formed ice sculptures up close as they change colors when the light reflects on them. This tour will let you enjoy the spectacular glacial scenery from a very different perspective. Boat tours are operated daily from May 15th to September 15th.
Keep an eye out for wildlife: Have your camera ready to snap pictures of frolicking seals swimming in the freezing waters or peacefully sunbathing on the huge chunks of ice. In summer, you can also observe migratory birds making their own trip through the glacier. Both species live off of herring, salmon, trout among other fish species which populate the cold waters.
Take in the magnificence of the glacier: Upon arrival, walk around the shore to absorb these stunning surroundings. The view from the shore is unforgettable and you will find yourself snapping pictures non-stop.
Go kayaking: Glide across the surface of the calm waters of Jokulsarlon and enjoy a unique panoramic view of the landscape surrounding the lagoon. Kayak tours are available from May to September.
Diamond beach: This beach is located approximately 0.6 miles from Jokulsarlon and it's a famous proposal spot. When large icebergs break away from the glacier, they fall into the lagoon and float towards the ocean to melt slowly away. The waves will ultimately bring some of the ice blocks to the shore of Diamond beach, offering a stark contrast with the black volcanic sand.
What to bring: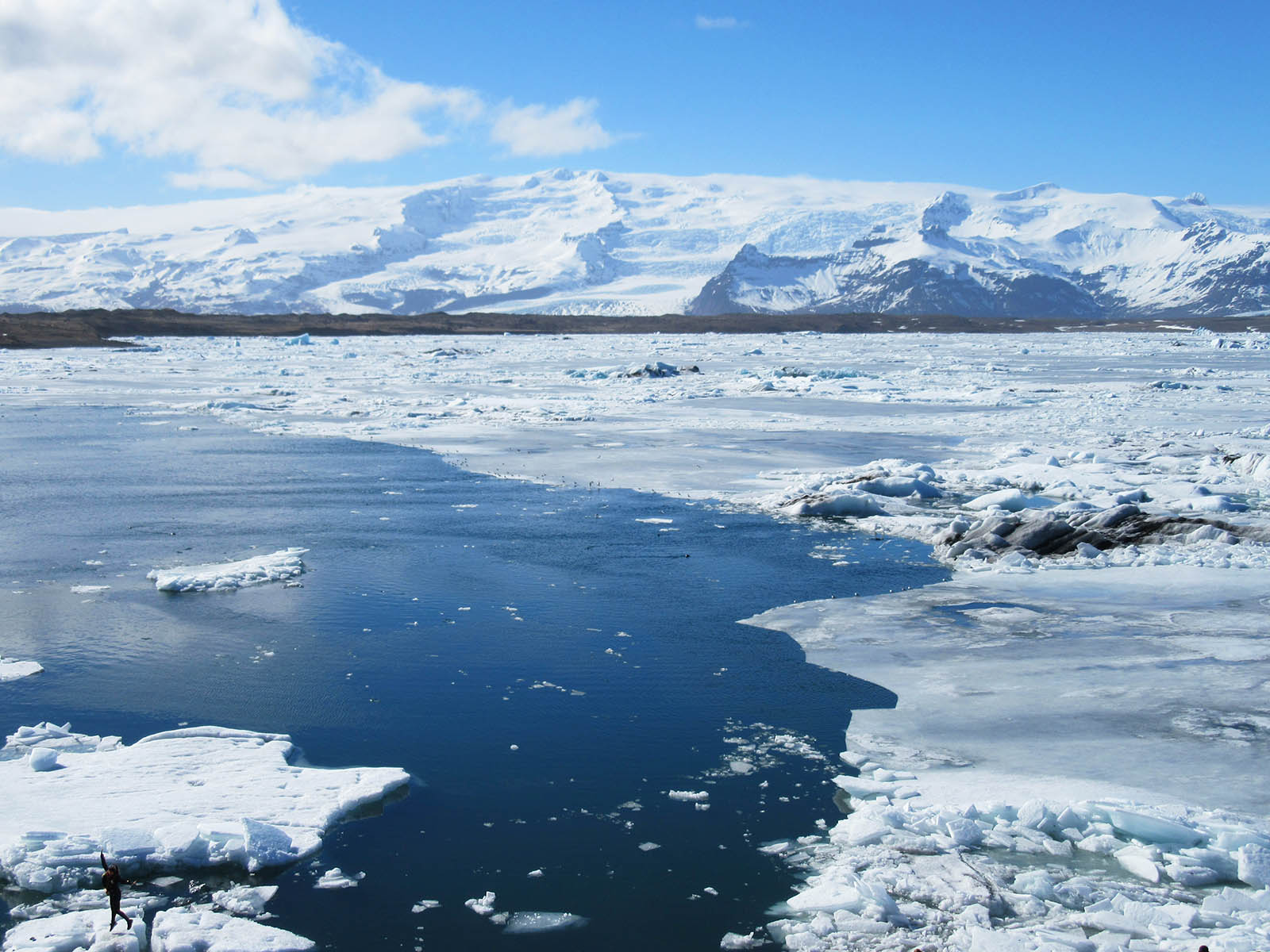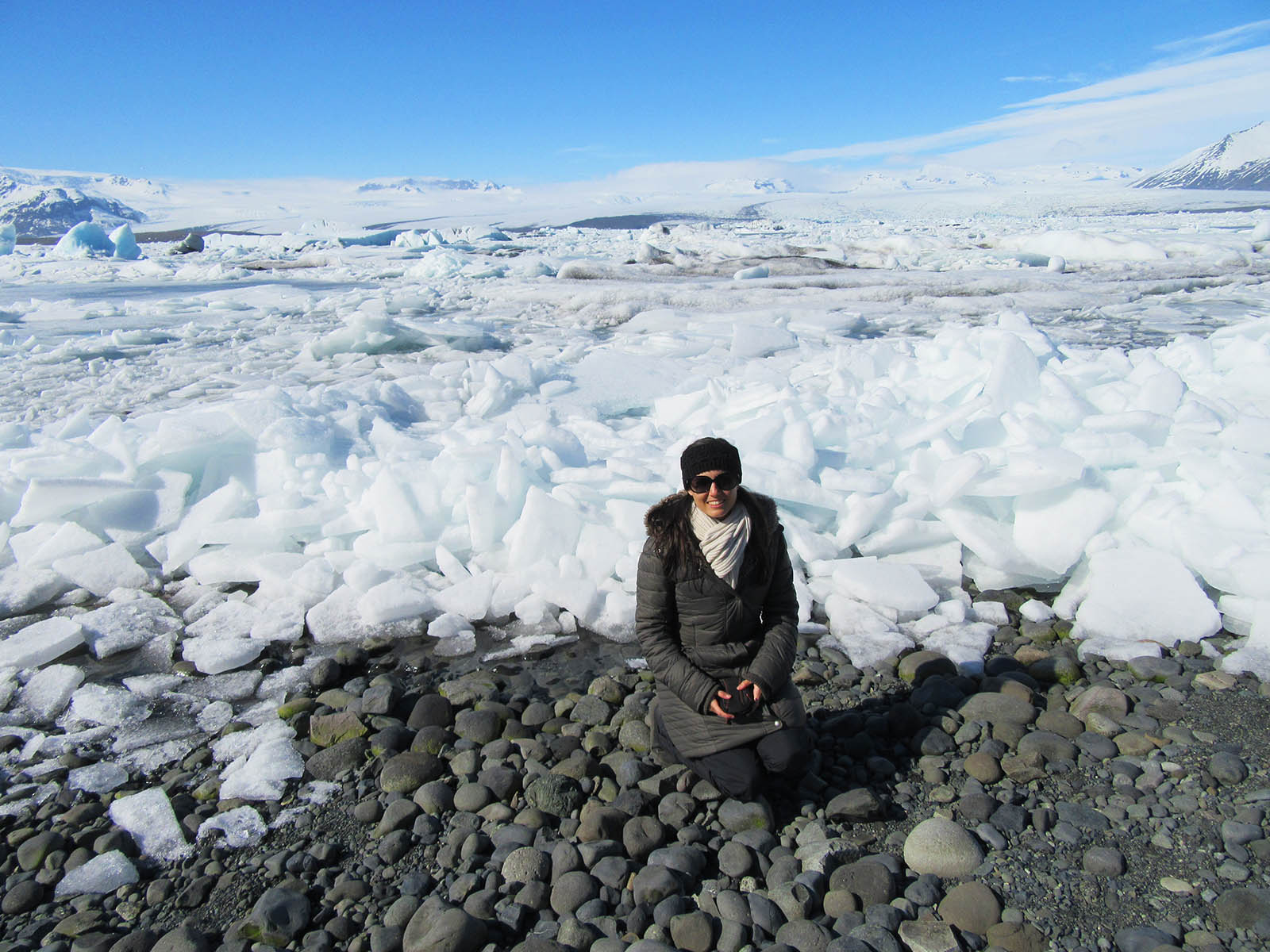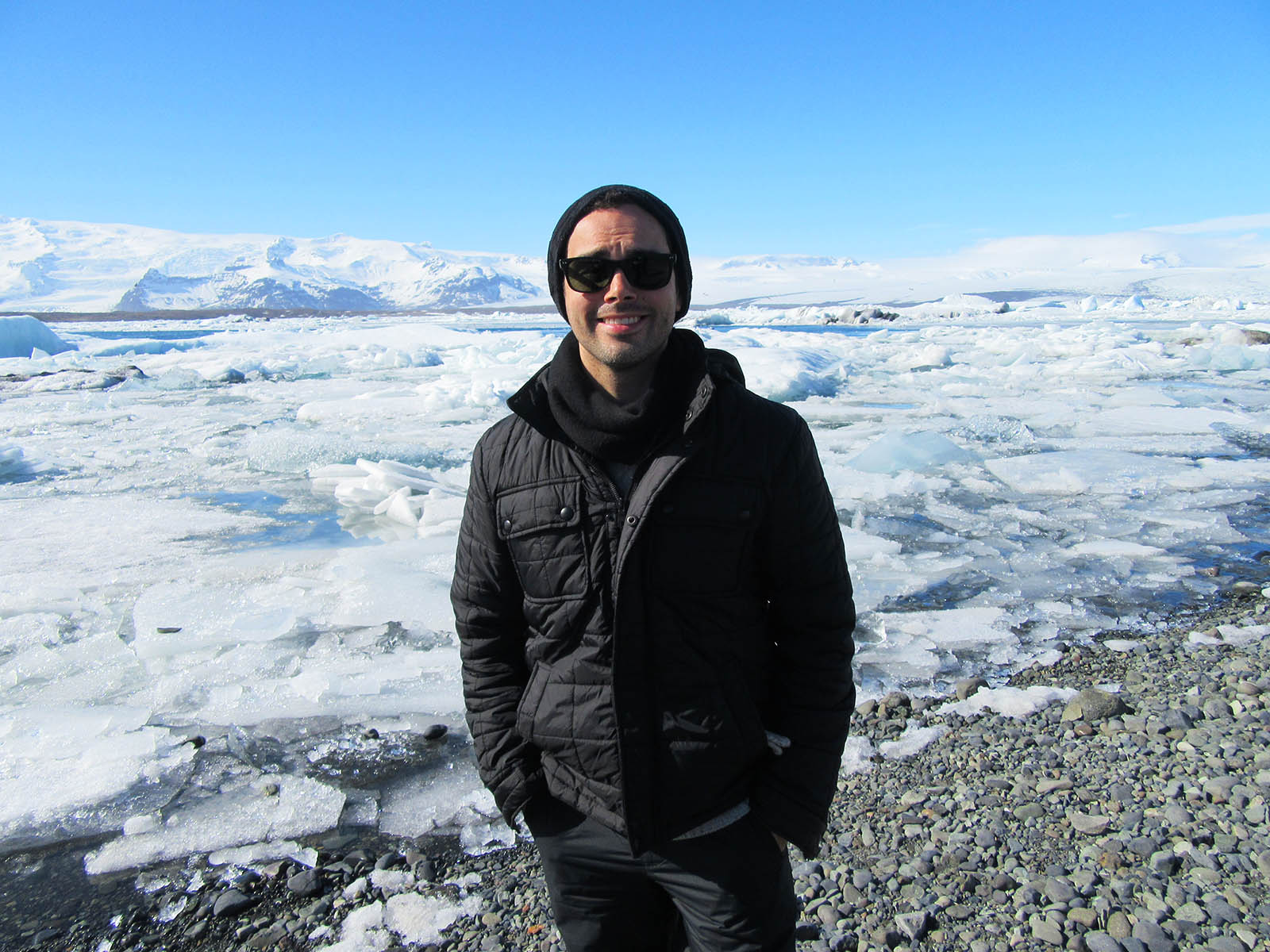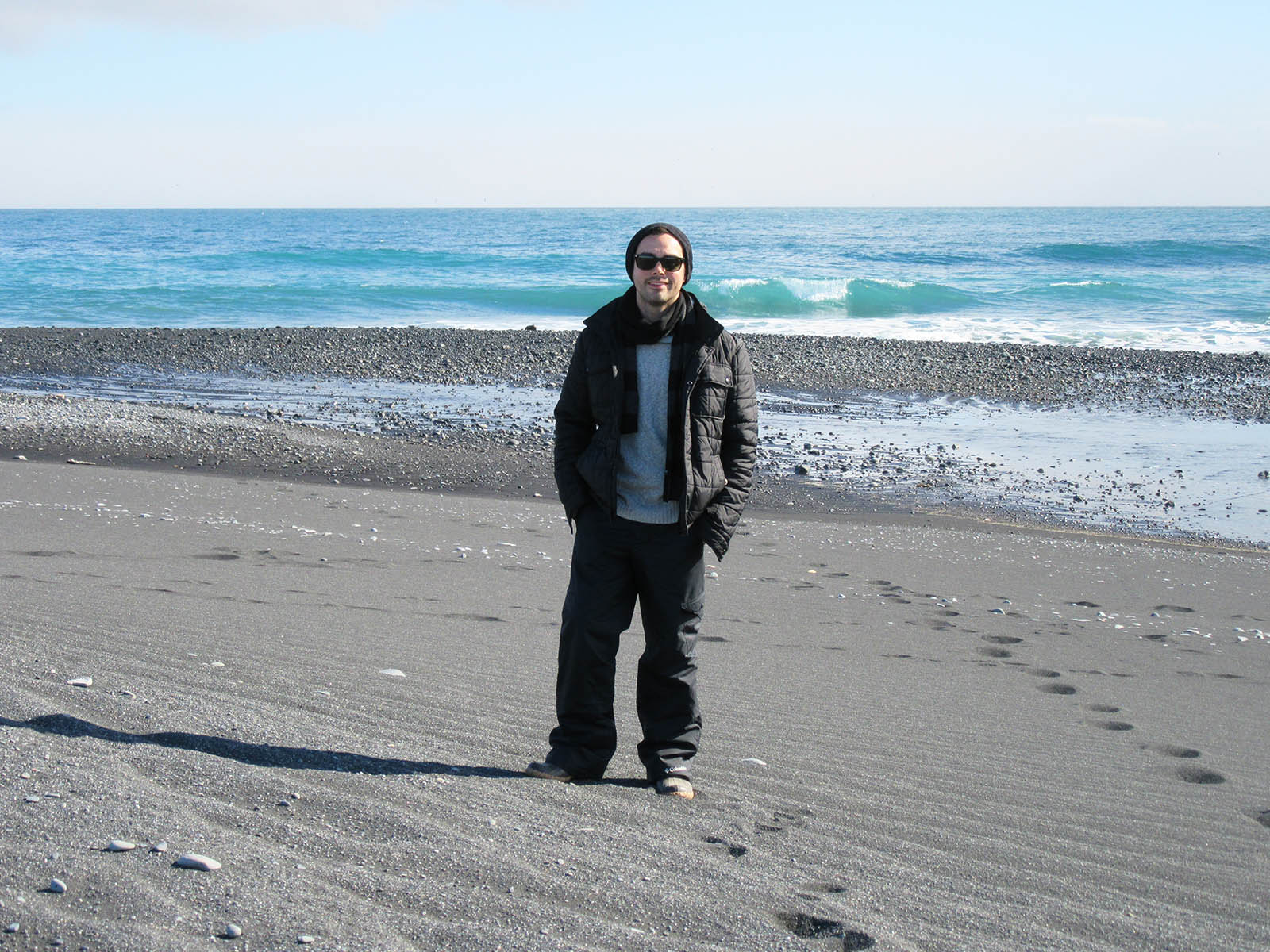 Waterproof shoes: Bring shoes or boots which will keep your feet warm and dry during the trip. The North Face Men's Chilkat III Insulated Boot and the North Face Shellista II Mid Snow Boot for women are both a great choice since they are insulated and waterproof.
Waterproof pants: the North Face Women's Venture 2 Half-Zip DWR Hiking Pant offers a durable, waterproof outer layer paired with a breathable, polyurethane-coated inner layer that allows water vapor to escape. For men, I recommend the North Face Men's Venture 2 Half Zip Pant, which are ultralight, waterproof and windproof and have the added benefit of being easily packable. They can be folded into a small self-containing pouch and don't occupy much space in your luggage – very important if you are only traveling with a carry-on.
Additionally, it may get really warm with the sun and the reflection off the ice, so half zip pants will convert into shorts for comfort.
Gloves: It will probably be cold when you visit Jokulsarlon so bring gloves that are touchscreen compatible so you can keep them on while you take pictures. I recommend The North Face Etip recycled gloves which are unisex and feature a silicone gripper palm.
Sunglasses: This is key, so don't forget to bring your sunglasses to protect your eyes from the sun and the reflection on the ice. I recommend O'Neill Offshore polarized sunglasses which provide 100% UVA+B protection. My husband wore TOMS Beachmaster Wayfarer Sunglasses, they are polarized and offer UV protection.
Lightweight jacket: I recommend the North Face Women's Metropolis Insulated Parka III. It's water resistant and insulated. For men I recommend the ThermoBall Eco Insulated Hooded Jacket, a light, packable jacket featuring ample insulation.
We are part of several affiliate programs including Amazon and Viator which means that we will earn a small commission at no extra cost to you if you make a purchase through the links included in this post.