/
Transylvania pictures that will make you want to visit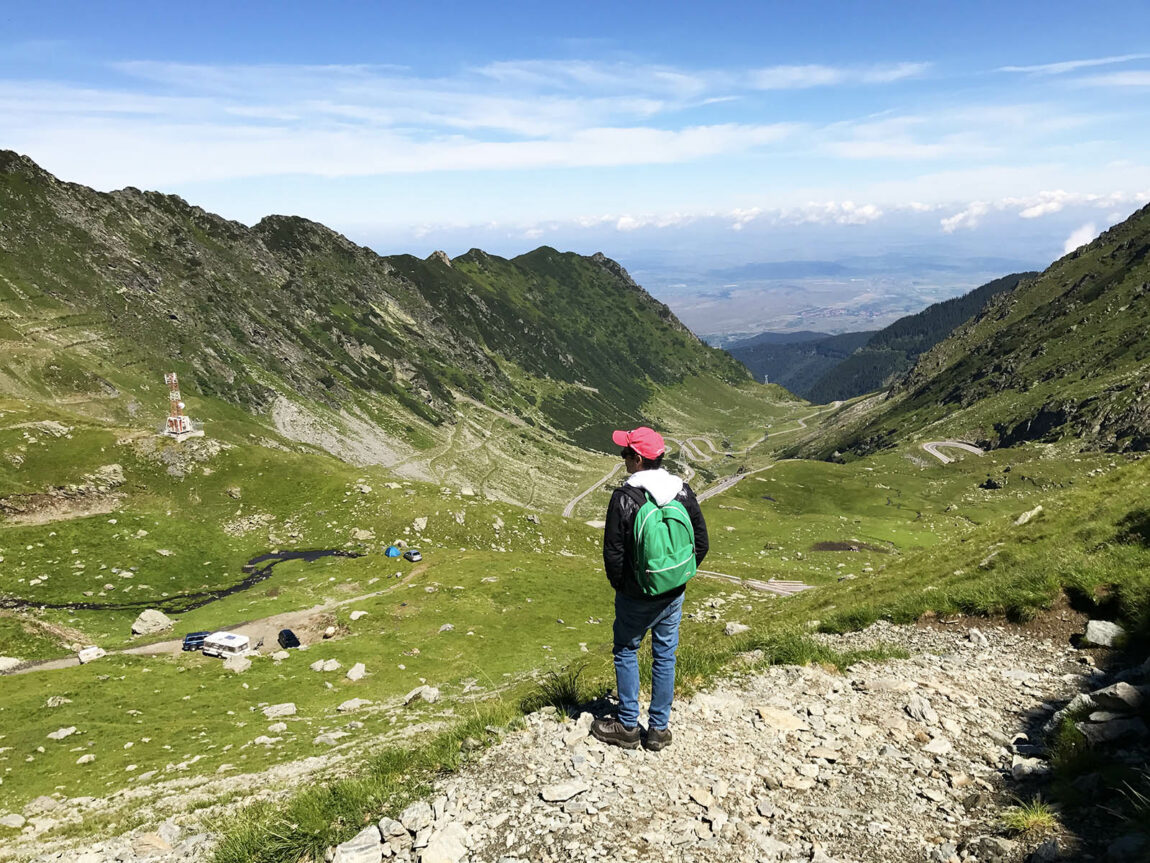 Get ready to pack your suitcases and explore one of Europe's hidden gems…and you don't need to bring any garlic!
Transylvania, simply put, is breathtaking. We all have our notions of Transylvania, whether it flashes of vampires and monsters, quaint European villages from a different time, or towering mountains, none of it comes close to the actual beauty of the region.
With its picturesque towns and mysterious aura, this area of Romania is a must see when visiting the country. Trust me, Romania is much more than Count Dracula – there are plenty of castles, palaces, and tons of hiking trails to visit when traveling. You will be surprised by how much there is to do, so if your schedule allows, try spending a couple of couple of days here.
Transylvania (and Romania in general) is one of the countries that exceeded my expectations. Before going, I only had glimpses of how gorgeous this part of the world was from photos, but I was not prepared to be blown away. I hope these photos will inspire you to travel to this beautiful country, and have your breath taken away.
Medieval castles…
There are two amazing castles that I recommend you visit when in Transylvania. The first is Corvin Castle. Corvin Castle is in the city of Hunedoara and it's among the 7 wonders of Romania – a list which catalogues Romania's most spectacular manmade structures. Head to the castle and learn about the several legends, some ghostly in nature, that surround it. The exterior façade is by far the most striking feature of the castle, but don't miss the chance to experience the interior of this stunning fortification.
The other castle worth visiting is probably one of the most famous ever built – Bran Castle. Perched atop a 200-foot-high rock in the town of Bran, this castle is known for its association with the world's most famous vampire; it served as the inspiration for "Castle Dracula" in Bram Stoker's horror novel. Some of the best views are from the interior grounds, so make sure you take the tour. As you tour the castle, you'll see antique furniture, armor and weapons from the 14th century, and explore the winding staircases that connect to 60 rooms. Don't worry, this isn't the only Dracula associated location on the list.
…and imposing fortresses
Transylvania is home to several fortress, it was a crucial part of the area's defense against its Ottoman neighbors. Rasnov Fortress, however, is one of the most memorable. Located just 6 miles away from Bran, and 9 miles from Brasov, this fortress is an absolute must-see. Rasnov Fortress is located up a hill 650 feet above the town. You can walk up, take the train or the cable car – take your pick.
The highlight here is the interior courtyard with enchanting medieval tile-roofed houses. You will want to definitely photograph this part of the fortress as it's really picturesque. One things this fortress has, is the charming town of Rasnov; make sure to walk around and enjoy a bite to eat on your way to the next destination.
Another fortress worth visiting is Poenari Castle. And trust me, you will want to have a high level of energy when you decide to visit it. Why? Because to get to the top you will need to climb 1480 concrete steps. But don't worry if you get tired on the way up as there a few benches scattered along the way to help you catch your breath. So why should you make the herculean effort to visit? This is actually one of the real Dracula's castles.
Vlad built this castle to serve as a defense point against invaders, and today's you'll find some impaled dummies at the base for some authentic vibes. Additionally, the view is to kill for! This was one of the best views we saw, as you can see the countryside in all directions for miles.
Winding roads
Driving Romania's Transfagarasan Road is an amazing experience as you will be driving in one of the most scenic highways in the world. What's makes this road unique is its tight serpentine path as sharps turns are bountiful and there are several ascents and descends to give you many perspectives of the mountain range you are on.
Driving at the normal Romanian speed limit (which is well above the one suggested on the roadside signs) while on Transfagarasan is 100% an adrenaline rush. Thankfully the road is really well-maintained so don't be afraid. As you drive the Transfagarasan Road you will encounter a majestic landscape dotted by the Făgăras mountains in the background.
Along the route, you will see many cabins located on the mountains – these can range from large hotel style cabins to tiny little hostels perfect for a night's sleep. They all have their charm but the best by far is found at Bâlea Lake.
Breathtaking hikes
The highest point of the Transfagarasan road is Bâlea Lake which is a glacier lake located at 2042 meters of altitude in the Făgăraș Mountains. This is the most magical spot in all of Romania, and it's perfect to spend a day or two hiking.
Here expect to encounter breathtaking scenery with the mountains and cabin surrounding the lake. There are many hiking options, ranging from novice to expert, so you can't go wrong exploring. The cabin also has a good restaurant which is perfect to refuel before you head out. You don't have to leave so soon, I recommend you stay the night and really get the full experience.
Picturesque towns
Romania is chalk full of towns tucked away on the hillsides. It's really hard to pick which is the most picturesque towns because it seems every town has its own charm. However some of my favorites include Brasov, Sibiu, Sighisoara and Rasnov, and they all can be done in a loop leaving from Bucharest.
One of the best towns is Sighisoara, the birth place of Vlad Tepes, AKA Dracula. Actually, it's possible to visit the house where he was born right next to the town center. While there is a vampire themed restaurant on the first level, I recommend you go directly to the second level. It's a small attraction, but full of surprises. It's not all about Dracula as there are several things to do in this quaint town.
Among the attractions is the watch tower that has views all the way to Bulgaria. After you visit the tower, take your time and wander around the tiny streets, photographing the colorful houses and getting a bite to eat. The citadel square is the center of the town, and is also quite picturesque.
We are part of several affiliate programs including Amazon and Viator which means that we will earn a small commission at no extra cost to you if you make a purchase through the links included in this post.