/
Viator tours in San Sebastián you can't miss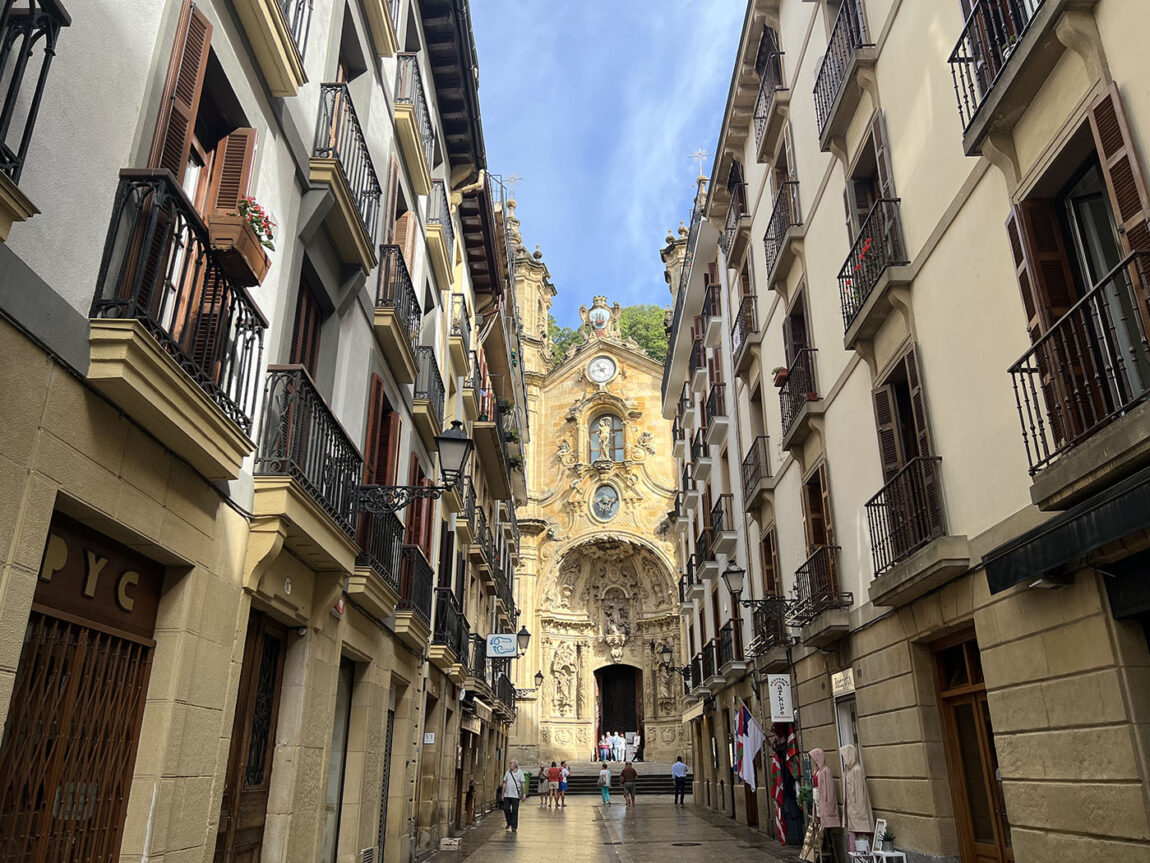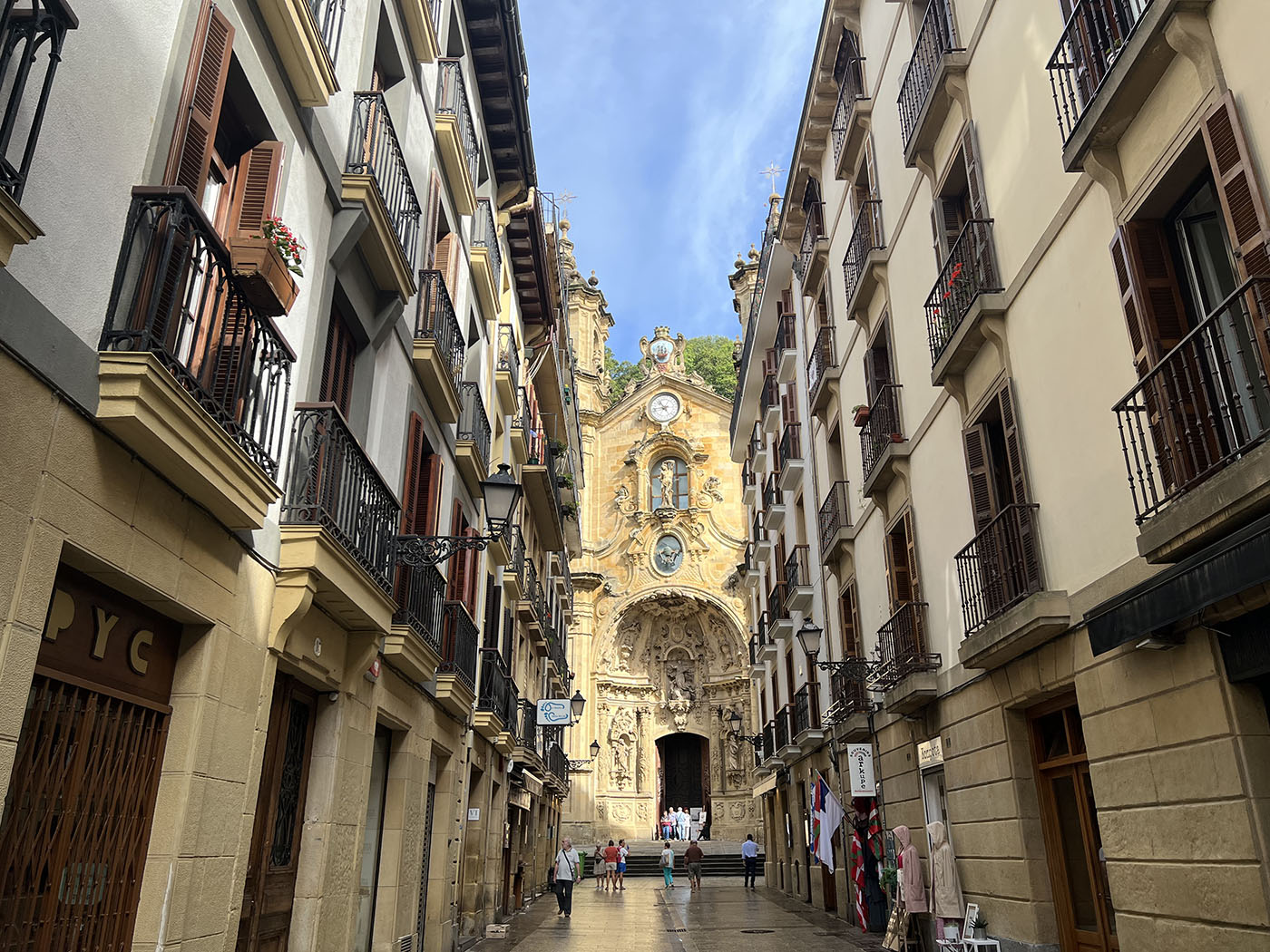 San Sebastián is a gem of a city combining the best of the Basque Country has to offer – gastronomy, beaches, culture, and a vibrant atmosphere that extends past the city limits. To make sure you don't miss out on anything, we curated the best tours to do while you are visiting the amazing city of San Sebastián. Don't waste time going through dozens of tours or staring aimlessly at a guidebook– below are our top 7 tours that will give you the best all-around experience.
All the tours featured below are offered by Viator, our favorite website offering tours you'll remember forever. Some of these tours include the Viator Badge of Excellence – which means that the experience is highly rated by travelers and has met Viator's top quality standards. As you may have gathered, we use this company quite a bit as it provides a broad range of attractions and tour options.
Small-group electric bike tour
San Sebastián is not a massive metropolis, and everything is fairly close by, so what better way to explore this city than by electric bike? The Small-Group Electric Bike Tour allows you to experience the main attractions of this magnificent city as well as some hidden charming spots. The best part of this tour is that the easy-to-ride bike allows you to see many more attractions than you could do on foot. The electric bike is a major plus for because there are some steep hills with must see attractions, making it easier to include while you explore. We highly recommend this for those visitors who don't have much time in the city and want to have a flexible option for transportation.
This tour includes some of the best attractions the city offers; you will ride along the boardwalk to explore La Concha beach, Monte Igueldo, and many other key landmarks. The best part? This tour will take you to overlooked areas including the university and sports quarter, so you can truly get a sense of this gorgeous city. The small tour – which allows for a maximum of 4 participants- gives you a semiprivate and much more personalized experience than other options.
Ultimate San Sebastián pintxos & wine tour (Evening)
If you are in San Sebastián, you absolutely MUST try the amazing pintxos (Basque tapas). For a city that is considered home to the best cuisine in the world, what better way to do dive right in than taking this small-group food tour? The Ultimate San Sebastian pintxos & wine tour takes you to six renewed pintxos bars (please eat very lightly the day of the tour!) and meet the families managing these tasty restaurants. This is a small tour (eight people max) and will be a great opportunity to do what the locals do – pintxo hop across town and discover what life really means in San Sebastián. This tour has a Viator Badge of Excellence.
San Sebastián private sailing tour
San Sebastián is a coastal city with a couple natural bays and steeped in nautical culture. The city naturally pulls visitors and locals towards the sea, as you will notice tons of boats dotting the bays. Do like the locals and soak in the city from a different perspective by hopping aboard a private sailboat, just for yourself and your family or friends. You can relax on the deck, immerse yourself in the panoramic views of the coast, or take a refreshing swim. And don't forget your camera as you will be able to enjoy unobstructed views of San Sebastián's shoreline.
Bilbao, Guggenheim and Gaztelugatxe small group tour with lunch from San Sebastián
Even though there is plenty to do in San Sebastián, it will be a shame not to venture and discover the beauty of the Basque Country. This tour which features stops in Bilbao, Guggenheim and Gaztelugatxe, is a small group tour with lunch from San Sebastián. It will take you to San Juan de Gaztelugatxe, a magical and unique place. Be ready to hike to the hermitage church and get amazing views of the Bay of Biscay and sea arches along the way. Next you will head to Bilbao where you will explore the city on foot including the old town and the Guggenheim. After so much walking you probably will feel hungry so take some time to relax over lunch at a traditional restaurant and enjoy sone local pintxos.
Hondarribia and Pasaia (San Pedro & San Juan) Tour
Join the Hondarribia and Pasaia (San Pedro & San Juan) Tour and discover these two charming seaside villages. If you like to visit the small villiages that dot the European landscape, this tour is a can't miss. Get ready to walk on quaint cobblestone streets, pop into tiny cafés. and experience the charm of village life along the way. Your first stop will be Hondarribia to visit the historic center and then cross to Pasai San Pedro by boat – so you'll have some exciting paths to take. This is a small group tour, of around 8 people max, and it offers hotel pick up; it also boats the Viator Badge of Excellence.
Walking tour of the old town
San Sebastián is steeped in history, and the best part to see it all is the old town. This Walking Tour Old town of San Sebastián is a great option to experience the best attractions the city has to offer. You will first stop by the Ayuntamiento de San Sebastián where you will learn about the curious purpose of its construction.
Then you will head to the Mercado de la Bretxa where you will find the typical and fresh ingredients of Basque cuisine, make sure you get a snack of Jamon while you explore the market. Next is the Plaza de la Constitución, located in the heart of the old town where you will be surrounded by some of the most beautiful buildings of the Belle Epoque found in the city. A short walk away is the Basilica de Santa Maria del Coro, which is over 200 years old and survived a fire. Its facade is one of the best examples of Baroque in San Sebastián.
The last three stops of the tour are the San Vicente church, an ancient construction from the 16th century, the San Telmo Museo which showcases the history of the Basque Country and its people, along with other temporary exhibitions, and Monte Urgull with its panoramic views above the city.
History and flavors of San Sebastián with lunch
This for me is the best of both worlds – you soak up some history while gorging on delicious food. The History and flavors of San Sebastián with lunch tour gives visitors a a glimpse of San Sebastián's food, history, and culture; a holistic cultural view that connects you with the locals directly. And the best part? Enjoy tasting the best "pintxos" of the city, as well as typical beverages from the Basque Country and beyond. Stroll past the Bay of La Concha while you digest and learn about the city's history. This tour is limited to only 8 people and has a Viator Badge of Excellence.
We are part of several affiliate programs including Amazon and Viator which means that we will earn a small commission at no extra cost to you if you make a purchase through the links included in this post.