/
How to not be scared of flying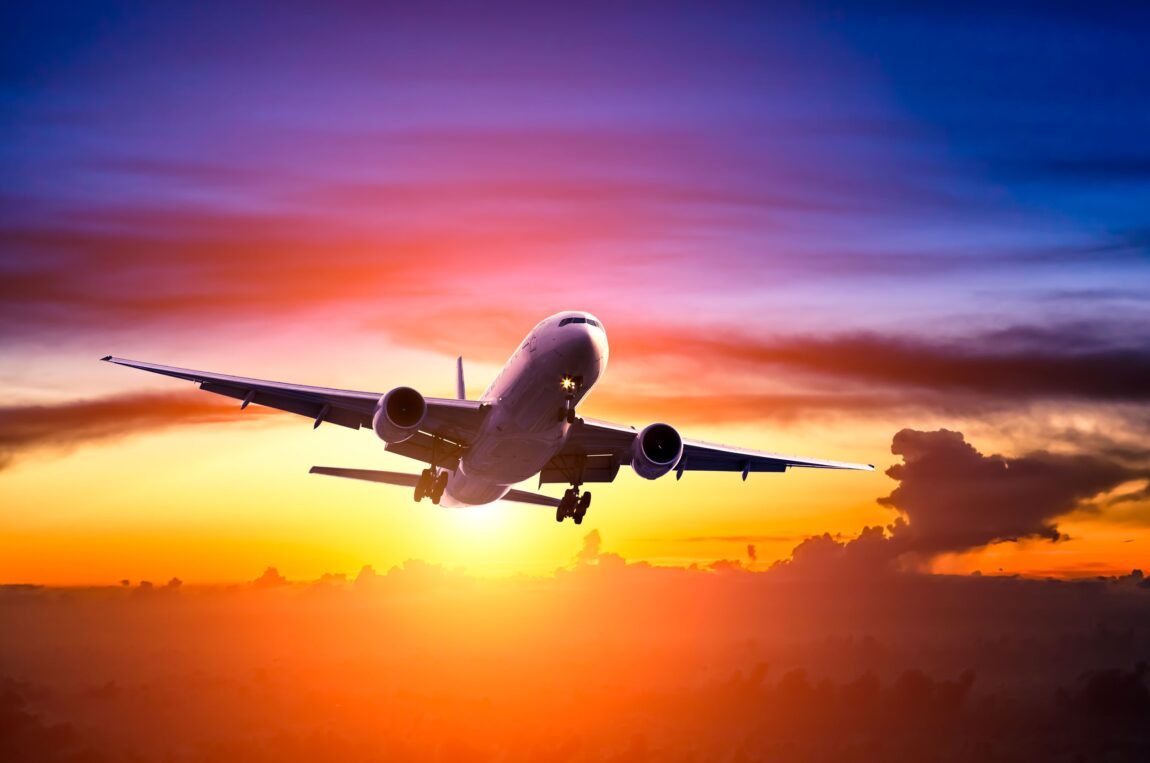 Take a look at a few tips to help you overcome your fear of flying.
When I was a child, my mother was a flight attendant and every year she would take my brother and I on a trip. You can imagine how quickly the excitement of two children would fill up to the brim; we would be eagerly waiting for the day of the flight – like two kids waiting for Santa on Christmas.
Of all the fantastic memories these trips have etched into my mind, I clearly remember being fixated on turbulence – "Why is the plane not moving? I want the plane to move!" I would exclaim on every flight. As a child, I have been in flights where there was so much turbulence that the overhead bins would suddenly open up and the plane would violently shake. It's funny how from a child's perspective, turbulence didn't affect me at all; it was almost like having a random roller-coaster ride during a long trip. I guess that when we are children, we are fearless most of the time!
Fast-forwarding to today, turbulence is my absolute least favorite part of flying. As soon as an announcement from the cockpit comes across the speakers warning passengers of possible turbulence I immediately get stressed out, my hands start to sweat, and my heart beats much faster.
If you also experience these symptoms, be sure you are not alone. There are many people who experience aerophobia or fear of flying. Sometimes, the fear is so extreme many people simply cannot even board the plane; for others, it can make flying a fairly stressful situation. While you are not here for medical or psychological advice, I can share some tips that I have developed over time whenever I fly to help me cope with turbulence.
Entertain yourself
Having nothing to do except anxiously watching the onboard map and waiting for possible turbulence will be your worst enemy. Make sure you have the tools you normally use to relax -bring a book or your kindle, go through your favorite magazines, or watch a movie (I especially like to watch a comedy that makes me laugh) to distract yourself during the flight.
Trust me, your mind might find something more positive to think about than a possible disaster when you are laughing your ass off watching a classic episode of Friends.
Knowledge is power
Do you know which is the safest mode of transportation? It's actually flying. I always remember when a pilot told me planes are designed specifically to handle turbulence as part of the flight path, so you should not be afraid of a little movement.
If you think about it, cars are supposed to move then they drive through bumpy roads and the same happens with boats navigating through choppy waters. Therefore, you should expect that the plane moves during a trip – even in clear skies because clear air turbulence can suddenly appear with no warning. The good news is that airplanes are now designed to endure more turbulence than ever before.
If you feel anxious because you are not in control (like when you drive a car) remember you are taken to your destination by pilots who are highly qualified and experienced; you are in safe hands so sit back and relax.
There are also a few books that can help you cope with the fear of flying including: Flying with Confidence: The proven programme to fix your flying fears.
Be selective on when you fly
Personally, I find that red-eye flights make me more anxious than traveling during the day. Therefore, if there is no other choice than flying during the night, I usually take a sleeping pill to help me spend most of the trip asleep. ZZZquil – a non-habit-forming sleep-aid – or Melatonin can both help you fall asleep faster.
Replace catastrophe focused anxiety with positive thoughts
If you are afraid of flying, you probably have catastrophic thoughts about the plane suddenly crashing or worse. Remember that thoughts triggered by anxiety are only thoughts, and not reality. When these negative or anxious thoughts creep into your mind, try replacing them with positive scenarios about how the plane will safely arrive at your destination and all the fun stuff that's awaiting you. Repeating positive affirmations can also help you keep negative thoughts at bay.
Bring a crystal
If you read my post "The best crystals for traveling" you already know that I love my crystals and I usually take them with me during trips. There are some crystals including amethyst, garnet, or turquoise, which can help you relieve anxiety and worry. You can purchase a small one to carry in your backpack and hold to it when you're feeling anxious.
Try to relax
If you are into meditation or ASMR, download a session before you fly, so that you can listen while in the air. If you haven't meditated before you fly, do so, because it's not easy to meditate on a plane for the first time, when there is turbulence and other triggers. Also, try breathing slowly through your nose and out through your mouth in slow methodical pace. If you feel that you are hyperventilating, take a few breaths in the paper bag that is usually available in the seat in front of you to help put CO2 back into your blood.
Approach the flight attendants
Flight attendants are on the flight to help make the trip as comfortable as possible, and take it from me, they are happy to help ease your anxieties. If you are feeling really anxious, tell the flight attendants – they are trained to manage these situations and they will be able to calm your fears. Talking about your fears and not feeling alone will greatly reduce your anxiety; sometimes just talking about your worst fears will make them much less of a big deal.
Conquer your fears
Do not allow your fear of flying to stop you from traveling and exploring the world. The best way to overcome our fear is by actually confronting it head on. Start thinking about the strategies that can help you reduce anxiety during your flight before your trip so you will have the necessary tools to cope with any negative thoughts or fears. Always remember the memorable experiences and fun times that await as soon as the plane lands!
We are part of several affiliate programs including Amazon and Viator which means that we will earn a small commission at no extra cost to you if you make a purchase through the links included in this post.