/
Rasnov Fortress: A must visit when traveling to Romania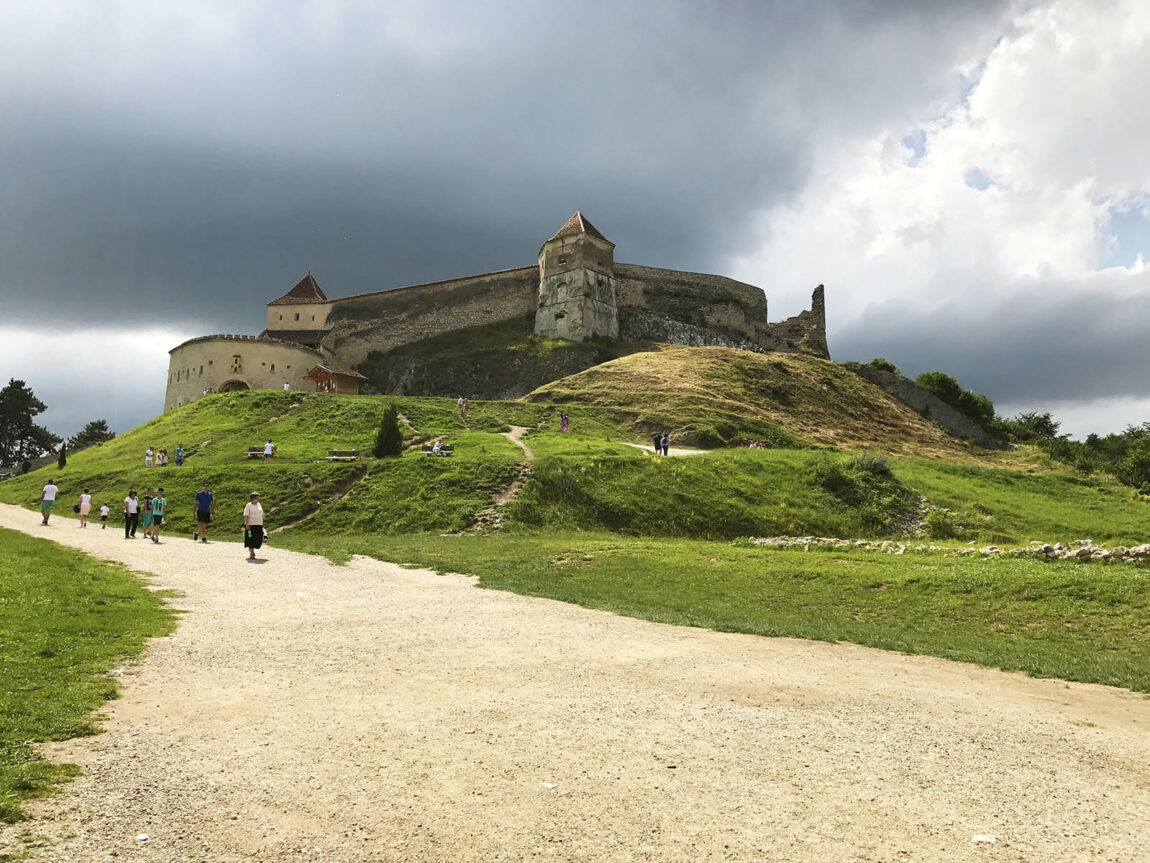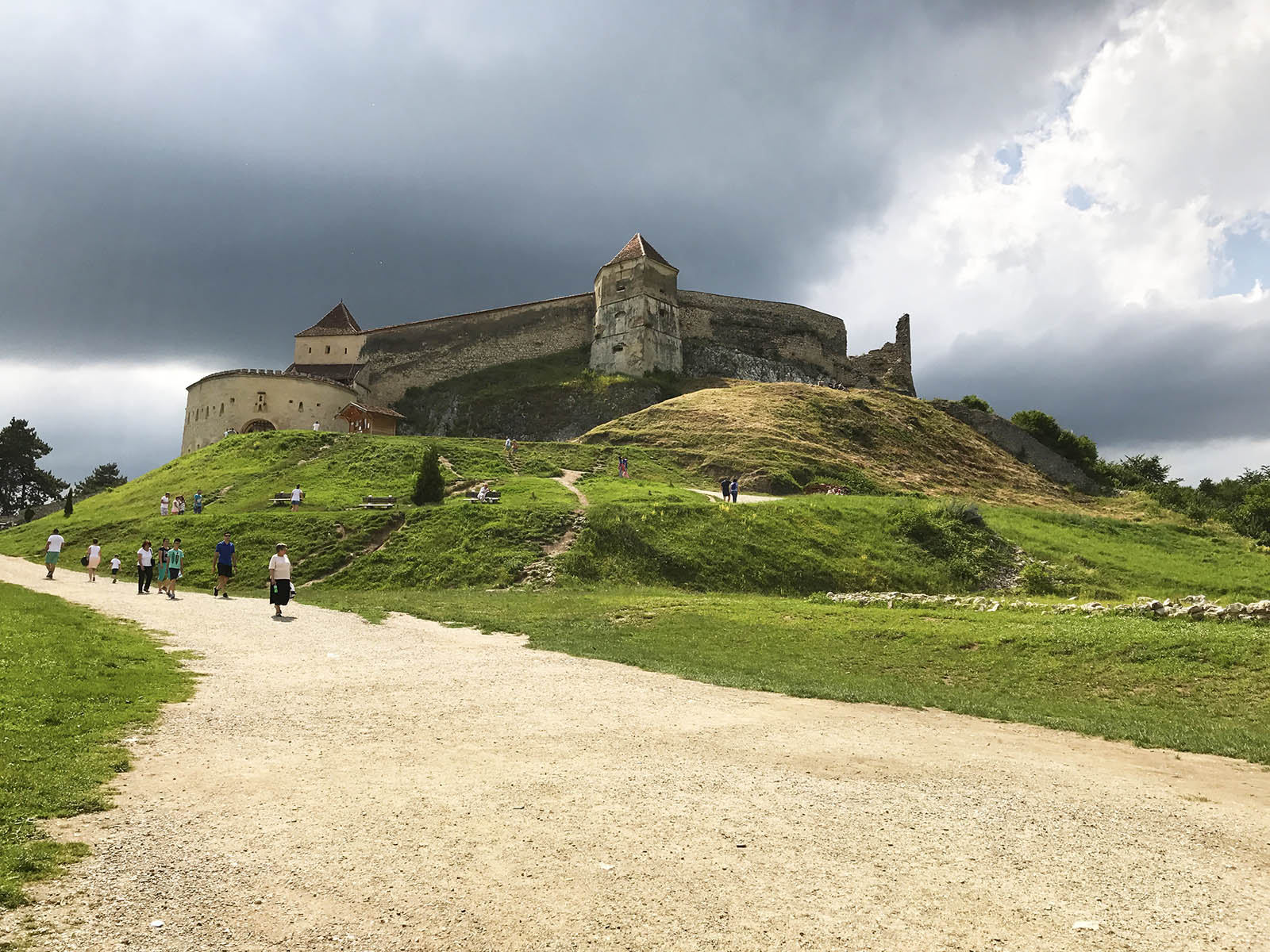 Rasnov Fortress is a gem in Romania and it's definitely worth a visit. You will not only marvel at the imposing fortress but step back to medieval times and wander through cobbled streets with charming houses.
Getting to Rasnov
After visiting the Bucegi Mountains in the early morning and a filling lunch to replenish the energy we had spent hiking, we drove from our hotel to Rasnov in the afternoon. I was really excited to finally witness the enchanting and imposing fortress that I had admired while I was doing research for the trip.
The Rasnov Fortress is conveniently located just 6 miles away from Bran and 9 miles from Brasov – making it an easy pit stop if you are staying at either of these towns.
Tip: I highly recommend that you rent a car if you travel to Romania – there is so much to see and do in the country that having your own vehicle will give you a lot of freedom to move around. Don't worry about getting lost – Romania has great connectivity so you can use Google maps on your phone to guide you during your trip.
If you don't enjoy driving, take a tour – Viator offers plenty of choices.
The Rasnov Fortress is perched in an imposing hill located 650 feet above the town. Originally constructed to protect Transylvanian villages from invaders' attacks, it was restored a few years ago giving you an opportunity to enjoy this beautiful attraction.
How to get to the fortress
After arriving in Rasnov and parking your car you have 3 options to get to the fortress:
Walk up: It might take you around 15 minutes to go up to the fortress.
Take the cable car: The journey takes around 2 minutes and it costs 12 lei (US$3) for a return trip for adults and 6 lei (US$1.5) for children. The entrance to the cable car is located behind the Rasnov House of Culture.
Take the "train": While it is a bit slow, it will save your legs for other hikes.
What to see and do
Visit the interior courtyard which hosts enchanting medieval tile-roofed houses that now serve as souvenir shops. This is by far the most picturesque section of the fortress; the houses are straight out of a fairy tale and coupled with the surrounding fortress you will feel like you are in a Disney movie
Visit the exterior courtyard where you can find cannons and the tower where you can climb to enjoy the views of the surrounding countryside
Stroll through the ruins and the narrow paths made of stone for some unique photo ops
Take in – and photograph – the breathtaking views of the surrounding hills and mountains as well as from above the city of Rasnov
Visit the Feudal Art Museum to learn more about the local history while observing weapons, armors and medieval furniture
Stop by the gift shops and purchase souvenirs for your loved ones and colleagues
Take a picture of the fortress and the church as a backdrop with the Rasnov "Hollywood" style sign
Opening hours & entrance fees
April through October from 9 a.m. until 7 p.m.
November and March from 9 a.m. until 5 p.m.
The entrance fee to the fortress costs 10 lei (US$2.5) for adults and 5 lei (US$1.25) for children.
There isn't a lot to do in Rasnov so grab a bite to eat and relax with some coffee. Exploring the city and fortress only takes a couple of hours, then head to Bran Castle. Bran is a major tourist destination in Romania, so take advantage of charming Rasnov.
We are part of several affiliate programs including Viator which means that we will earn a small commission at no extra cost to you if you make a purchase through the links included in this post.